The way many historians tell it, Hazel Ying Lee decided to become a pilot just moments after her first flight.
The daughter of two business owners who settled in Portland, Oregon, after immigrating from China, Lee took her first flight in 1932, just a few years after graduating from high school. She would become one of the first Chinese-American women to ever earn a pilot's license later that year.
She later became the first Chinese-American female pilot to fly for the United States military.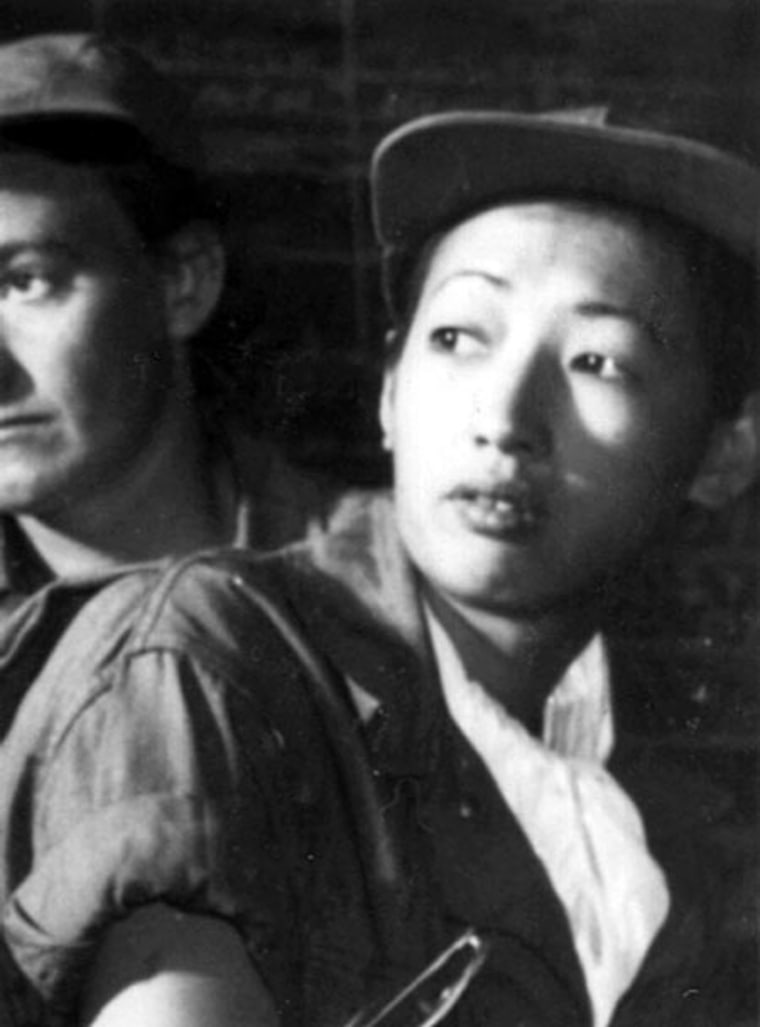 Lee was one of two Asian-American members of the Women Airforce Service Pilots (WASP), the other being fellow Chinese American Margaret Gee, a native Californian who was a few classes behind Lee in training. The program employed female civilian pilots to fly in non-combat missions across the United States during World War II.
"It was not easy for any woman at that time to become a pilot," Sandra Edwards Spears of the National WASP WWII Museum told NBC News. "A lot of people believed that women shouldn't be flying at all. But they freed up the men who used to fly those planes so that they would be able to go to combat."
Spears remembers hearing stories about the young female pilots throughout her childhood, as her father was one of their primary instructors in Sweetwater, Texas. As one of only 134 women trained to "fly pursuit," Lee was qualified to fly for the Air Transport Command because had prior flight training and was issued a permit by the U.S. Army.
"The main purpose was to free up [male] pilots. [Female pilots] would ferry airplanes to [male] pilots wherever they were and would tow targets to gunners," Spears explained. "They wouldn't allow them to fly abroad. [The WASP] would have liked to, but it wasn't permitted."
"It was not easy for any woman at that time to become a pilot. A lot of people believed that women shouldn't be flying at all."
In addition to being restricted to non-combat roles, the WASP often encountered other significant barriers as they attempted to begin their careers as pilots.
"The girls already had to have a pilot's license and to have a certain number of flying hours," Spears said, noting that all of this had to be done at the pilot's expense because the WASP were not considered members of the military at the time and as such they also had to pay for their room, board, and uniforms.
"They also had to be American," she added.
While Lee and many of her seven siblings had been born in the United States, and she began her flight training and received her license in Oregon, she decided to travel to her parents' native China in 1933 for career opportunities and to assist in the Chinese war effort during the lead-up to the second Sino-Japanese War, according to Spears.
"There was pilot training being given in China [for pilots interested in joining the Chinese Air Force]," Spears explained, noting that several Chinese Americans traveled to China to help with the war effort. "But of course they didn't want women."
RELATED: 'Aviatrix' Documentary Tells the Story of the First Chinese-American Female Pilot
Frustrated that her military career was thwarted, Lee instead became a commercial pilot in China, remaining there until the second Sino-Japanese War began in 1937, after which she returned to the United States and worked in New York for the Chinese government for a time. Fellow Chinese-American pilot (and Lee's future husband) "Clifford" Louie Yim-qun served with the Chinese Air Force for several years.
Lee's life was cut short in 1944 when she died two days after colliding with another airplane on a runway in Great Falls, Montana. She was 33. Just days after her passing, her family received word that her brother Victor had died in combat.
While the Lee family had burial plots selected for both Hazel and Victor, they initially had to fight to bury them after being told they Asians were not permitted to be buried there, according to the Associated Press. The family eventually prevailed.
But despite facing obstacles in both life and death, friends and relatives who knew Hazel Lee told the directors of the documentary "A Brief Flight: Hazel Ying Lee and The Women Who Flew Pursuit," that she did not think of herself as a trailblazer or future historical figure. But while she wanted to focus on flying, one of the most famous stories told about her brought her identity to the forefront.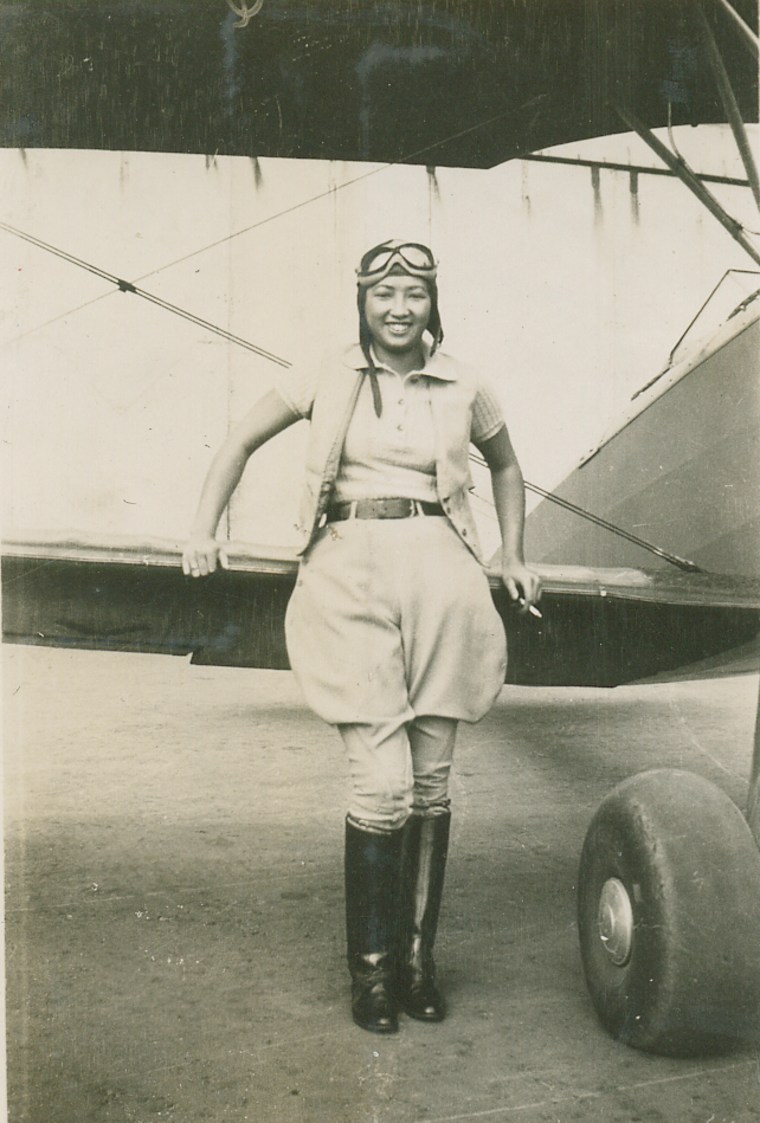 "The version of the story I like to use in my talks was the one Hazel herself wrote about for 'The Avenger' [the WASP newspaper]. It talks about how she had to cut the engine and land in a farmer's field," Spears said of the emergency landing Lee was forced to make on June 28, 1943. "So she climbed out of the cockpit and here comes this green sedan with the farmer and his wife."
The couple, Spears explained, apparently thought Lee was a Japanese fighter pilot and, armed with a pitchfork, were ready to defend their land. "And then he said, 'Are you China gal or Japanese gal?'" Spears said. "She said, 'I'm China gal, sir. And he said, 'Dag gummit, girl. You sure made a pretty landing.'"
Her identity cleared up, the farmer and his wife then took Lee back to their home and helped her call her base for help retrieving her downed aircraft.
In recent years, the service of Lee and the other female pilots who served during World War II have received some recognition. The members of the Women Airforce Service Pilots were only designated as veterans in 1977, after a long campaign for official recognition. In 2010, the WASP received the Congressional Gold Medal from then President Barack Obama.
"The Women Airforce Service Pilots courageously answered their country's call in a time of need while blazing a trail for the brave women who have given and continue to give so much in service to this nation," Obama said in his 2010 statement announcing the medal. "Every American should be grateful for their service."
Follow NBC Asian America on Facebook, Twitter, Instagram and Tumblr.