"It's not going to be for everyone" was a mantra that then-first time filmmakers Richard Wong and H.P. Mendoza often told their cast and crew back in 2005 while shooting their micro-budget movie, "Colma: The Musical."
But that was before its 2006 release, and before it was screened at more than 40 film festivals, awarded three Special Jury Awards, nominated for the Someone to Watch Award at the Independent Spirit Awards, and chosen as a Critic's Pick by the New York Times, which called it an "itty-bitty movie with a great big heart."
"This is the story of a micro-budget musical that made it all the way to the Independent Spirit Awards."
"Colma: The Musical" tells the story of three best friends — Billy (Jake Moreno), Maribel (L.A. Renigen), and Rodel (H.P. Mendoza) — who have just graduated high school. The city of Colma, a town of cemeteries where the three grew up, is just south of San Francisco. Its claim to fame is that the dead outnumber the living, 1500 to one.
Mendoza, who in addition to co-starring in the film also penned the script and wrote the music, told NBC News that "Colma" was a "turning point" for the group, and director Wong called the experience life-changing.
Renigen added that the film was more than just a film.
"To me, 'Colma' represents a time in our lives when we first started doing what we really wanted to do," Renigen said. "It was our chance to make a film! Everyone had a hand, and I still feel in awe of the whole experience and process ... This is the story of a micro-budget musical that made it all the way to the Independent Spirit Awards."
On Sunday, March 13, San Francisco's annual CAAMFest — founded in 1982 as the San Francisco International Asian American Film Festival — will be hosting a special "Colma: The Musical" extravaganza to celebrate the film's 10th anniversary.
Mendoza and Wong have been busy re-mastering the film, as well as planning an overture and live performances by Mendoza and Renigan that will accompany an audience sing-along. CAAMFest will also partner with the Asian Art Museum to host "H.P. Mendoza's Takeover," an indoor block party featuring a live retrospective of his work. Mendoza's his new album "Nomad," a spiritual companion to "Colma: The Musical," will be available in the museum gift store.
Wong and Mendoza first met in film school at the College of San Mateo. While many of their classmates were obsessed with Quentin Tarantino's "Reservoir Dogs," they bonded over their love of the classic musical "West Side Story." After they graduated, they went their separate ways — Wong was working as a video engineer in Los Angeles on Fox shows such as "Arrested Development," while Mendoza was doing theater on the East Coast and recording his first album, "Everything Is Pop," in 2004 — but reconnected in their late 20s during a time when both were in creative ruts.
Mendoza had recently written a concept album called "Colma: The Musical" as a birthday gift for a mutual friend of theirs. After Wong listened to it, he asked if Mendoza could write a film script that integrated all of the songs. The two, after all, had always dreamed of making a musical together.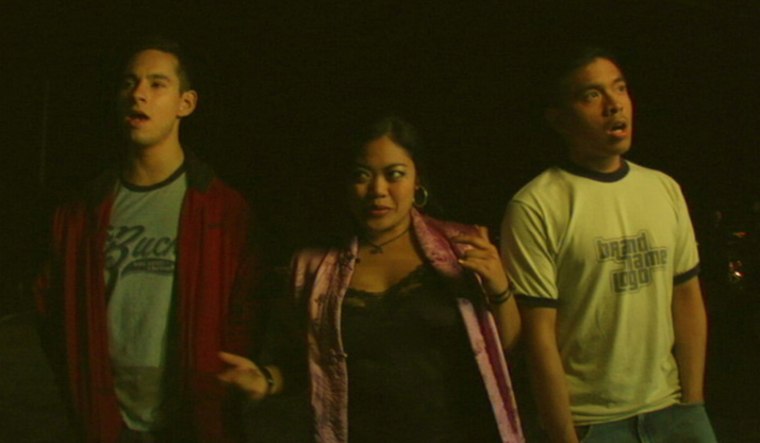 The first draft was written in seven days, and they revised it together for a month. Wong self-funded the $15,000 it cost to make the project. His apartment served as their production office, an adjacent apartment as their audition space, and his garage as their recording studio.
"...we wanted as many people to see it as possible."
They filmed it in 18 days, sometimes outlining the blocking of the scenes only the night before and creating simple choreography on the spot.
Looking back, Wong is surprised by "Colma's" success — not because he lacked confidence in the final product, but because they were so naïve about the film industry at the time.
"I didn't go into it with a highly calculated business plan," Wong said. "We just had a sense that we wanted as many people to see it as possible."
Wong submitted the film everywhere he could and said yes to every festival who offered to screen it.
"I actually got a lot of advice from a lot of people saying that I shouldn't do that," he said. Industry insiders recommended saving their world premiere for a bigger-name festival and limiting the amount of places they screened. Mendoza recalled an experienced director who told them that if their film didn't get picked up for distribution after their second festival, then it wouldn't get picked up at all.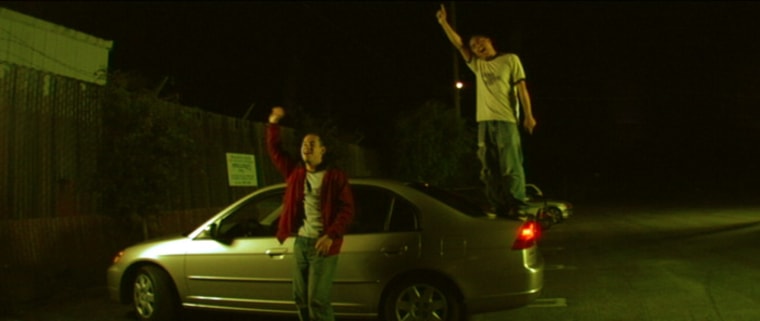 "But I think it turned out to be a good thing," Wong said of their incoherent strategy. "We played at over 40 film festivals, and I think the fact that it played so much and so many people saw it [generated] a word of mouth that carried it a long way, much longer than we expected."
It wasn't until a year and a half later, while they were doing their second round of film festivals, that they inked a deal with Roadhouse Attractions. "Colma: The Musical" premiered in theaters in 2007, opposite the first "Transformers" film and "Once," another low-budget musical film that would grow later into a phenomenon.
"There's something about the humor [of 'Colma'] that is of the zeitgeist," said Mendoza, who remembered "Napoleon Dynamite" being popular at the time. "These were the years when people were actively trying to make cult classics like 'Rushmore' and 'Kicking and Screaming,' whereas we were trying show a world with kids that lived in the world of cult classics, who might have echoed them but weren't the characters in those movies."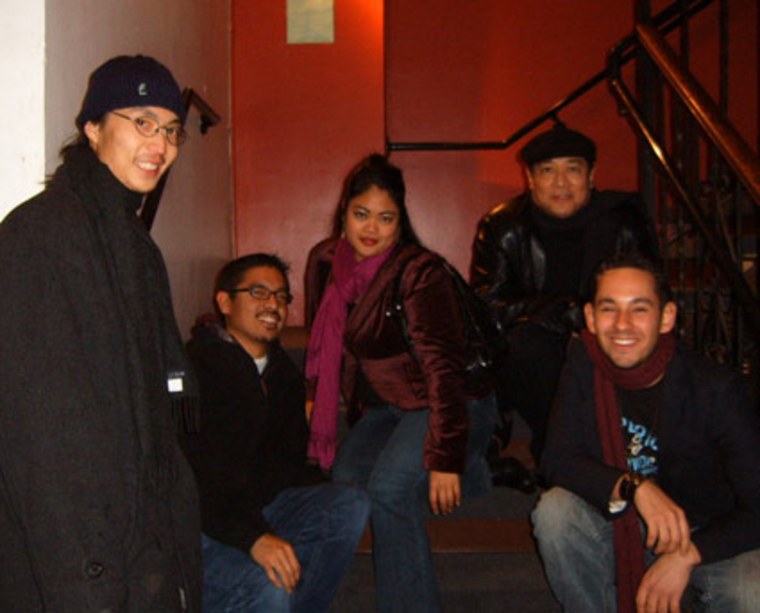 Mendoza added that it still felt strange to hear "Colma" described as a cult classic. "I did stumble upon some 'Colma: The Musical' erotic fan fiction," he said, laughing. "That was the only moment where I could admit to myself that maybe it had become a 'cult classic.'"
Ten years later, Wong has directed two other films ("Option 3" and "Yes, We're Open") and he's worked on films like Jennifer Phang's "Advantageous" and Wayne Wang's "Snow Flower and the Secret Fan" as the director of photography. Mendoza has directed two award-winning films as well: the horror flick "I Am A Ghost" and the musical "Fruit Fly," starring L.A. Renigan.
But there will always be something special about the "first," and Wong and Mendoza say they're excited to return to the festival where they had their world premiere, and to show the original director's cut of "Colma: The Musical."
"Growing up, like a lot of people, I never felt like I belonged anywhere," Mendoza said. "I was guilty of being a chameleon, wanting to fit in with that group, wanting to be liked by that guy. But the more I grew into my own skin, I realized, I'm not going to try to be anybody else. I'm not going to write these white characters. I'm going to write about what it's like being gay and brown. And as an adult, I still think, 'A lot of you may hate me, but the ones that do not hate me are going to love me, and I will keep you close.'"
Follow NBC Asian America on Facebook, Twitter, Instagram, and Tumblr.