Twelve hours after receiving the call that she had landed the recurring role of Catherine Hapstall in ABC's "How to Get Away With Murder," Amy Okuda was standing face-to-face with award-winning actress Viola Davis, ready to film her first scene.
"I was eating noodles with my grandma and I got a call I'd booked it," Okuda told NBC News. "A few hours later, I was at a fitting, and then the next morning, I was shooting my scene which just happened to be with Viola Davis. I was like, 'What is life right now!'"
"I always had a pretty good sense of what I wanted and it didn't matter what anybody else wanted me to do."
Self-deprecating and down to earth, the 26-year-old actress didn't always dream about starring on the silver screen. Growing up in Torrance, California, her first great love was basketball. As a pint-sized kindergartner, Okuda spent hours running drills with her mom, determined to prove any doubters wrong about her dream of a career in the WNBA.
"I always had a pretty good sense of what I wanted and it didn't matter what anybody else wanted me to do," Okuda said. "Even playing basketball when I was younger, everyone was like, 'Why are you putting so much time in? You're never going to be a basketball player. You're this tiny little Asian girl.' And I was like, 'Nope! Don't care!'"
But at 13, an age considered "too old" to go pro, Okuda threw herself into the world of dance, booking an agent and starring in numerous commercials for Apple, Verizon, and Suntory, a Japanese soft drink.
On the recommendation of her dance agent, and with the support of her family, Okuda began auditioning for roles and discovered she enjoyed acting the best of all her hobbies.
"The one Asian person on every show has to be a certain way? It's not real life."
"It's hard, I think, being a parent and supporting your kid acting," Okuda acknowledged. "It's so unpredictable. When I was a tiny elementary school kid who thought she was going to be a professional basketball player, [my mom] read books on basketball, she'd watch videos so she could help me do drills. When I wanted to be a dancer she was like, 'OK!' She signed me up for all these classes, and we didn't grow up super wealthy so it's not like she could afford all these classes, but she made it work."
At 17, with no professional acting classes under her belt, Okuda landed her first role for the pilot of the then-unknown web series, "The Guild." Assuming it was a television pilot, Okuda sat down for her first table read the day after her senior prom and discovered the job would be unpaid, and the show would be on YouTube and filmed in the bedroom of lead actress, Felicia Day.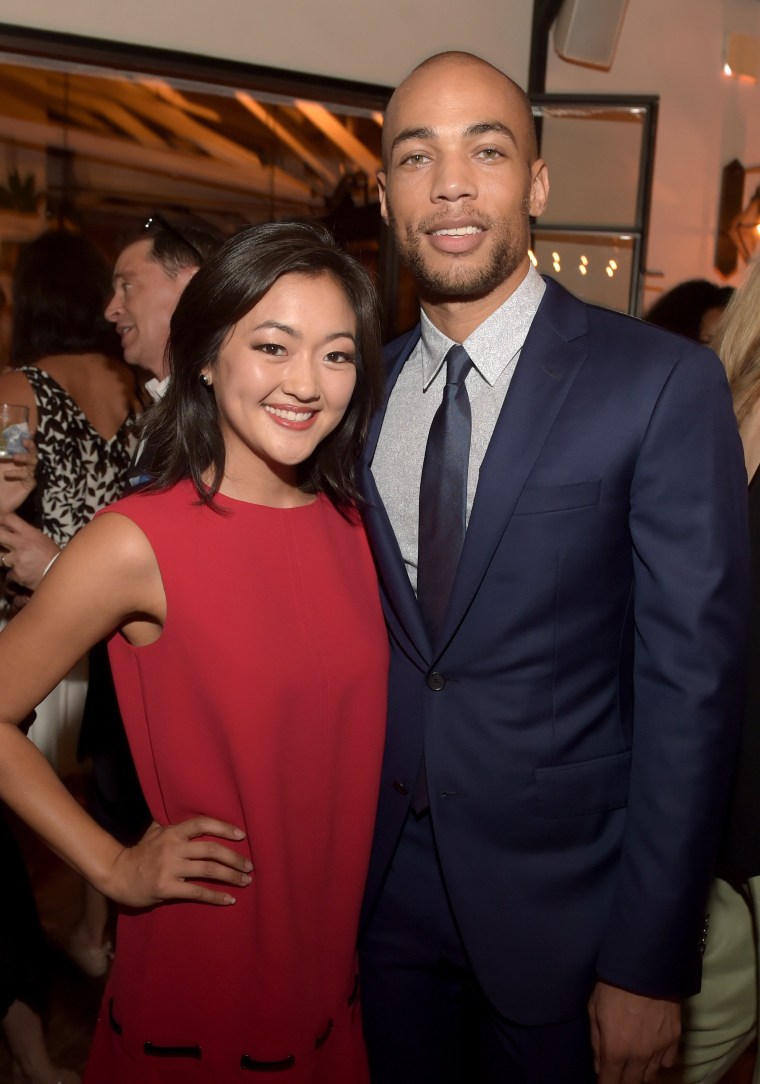 But the series ended up exceeding expectations. Following the pilot's overwhelming success, "The Guild" ran for an additional 70 episodes over the course of six years, winning awards from Hulu, Netflix, the Streamys, and South by Southwest (SXSW). The YouTube channel that hosted the series has more than 92 million views.
"[With] 'The Guild' I got to be part of the main cast. I got to build a character and work on that character for years and years," Okuda said. "It definitely shaped my path in acting. I feel like I kind of went backwards: I learned more about the business and being on set on 'The Guild' before I even learned how to actually act."
After "The Guild," Okuda went on to star in YouTube videos by popular creators, such as the series "Away We Go" by Wong Fu Productions. She also hosted her own show on the YouTube channel ISAtv where she gave pop culture events her own sassy, sarcastic spin.
Okuda also used YouTube to continue flexing her creative muscle while going on auditions, landing bit parts in "Brooklyn Nine-Nine," "The Middle," and "Grey's Anatomy." But, she confessed, she was never fully confident in her acting abilities until she landed one of the coveted 20 spots in ABC's Diversity Talent Showcase in 2014, for nearly 7,000 people applied for, and approximately 700 were chosen to audition.
"It definitely gave me a confidence boost. The last couple months I was like, 'Maybe I can do this?' [It] gave me that confidence that somebody thinks that out of thousands of people I'm worthwhile," she said.
Now, one year later, Okuda is acting on one of the most talked-about shows on primetime television alongside an Emmy Award-winning trailblazer and in a role that doesn't hinge on her Asian- American background.
"The fact that I get to be a real person where being Asian has nothing to do with the part — I grew up in a place where there were a lot of Asians and being Asian wasn't a thing because there were so many of us," Okuda said. "We were just like everybody else, and the fact that the rest of the world isn't like that is very weird for me. The one Asian person on every show has to be a certain way? It's not real life."
But even with her star rising, Okuda admits she'd rather be hiking or watching Netflix than focusing on fame.
"Sometimes people think that when someone is pursuing acting or doing a lot of social media that they just want to be famous," Okuda said, "That's really not something I want at all."
She added, honestly, "I hate going to parties, I'm such a homebody."