Despite the fact that the presidential race dominates national media coverage of the upcoming elections, 2016 also promises to be an exciting year for Asian-American politicians. According to the Asian Pacific American Institute for Congressional Studies (APAICS), record numbers of Asian Americans and Pacific Islanders (AAPIs) ran for office in the 2014 midterm elections — at all levels and for all parties — and 2016 promises more of the same.
While by no means a comprehensive list, here are some of the Asian-American candidates in the Democratic field to watch for in 2016 as the clock ticks down to Election Day.
Follow NBC Asian America on Facebook, Twitter, and Tumblr.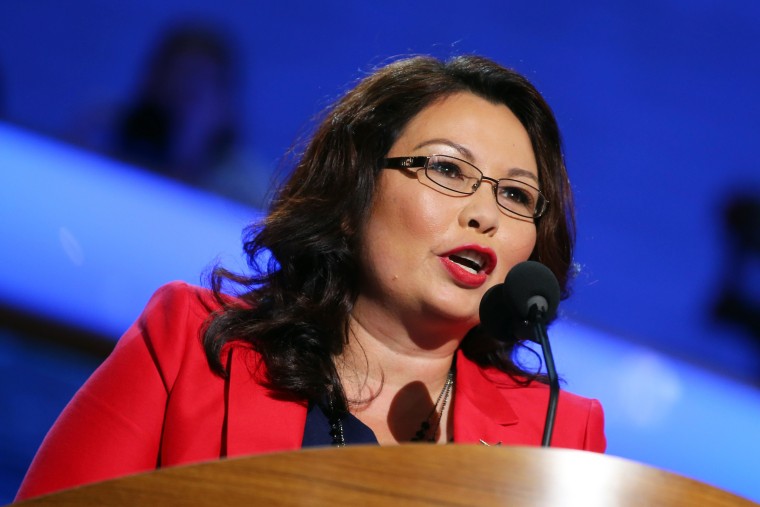 Tammy Duckworth (Illinois)
U.S. Representative Tammy Duckworth is running for U.S. Senate in Illinois. She is currently U.S. Representative of Illinois' 8th District, elected in 2012. She serves on the House Armed Services and House Oversight and Government Reform Committees. Duckworth is the first Asian-American woman elected to Congress in Illinois, the first disabled woman elected to the U.S. House, and the first member of Congress born in Thailand. Prior to becoming a member of Congress, Duckworth was appointed Assistant Secretary at the United States Department of Veterans Affairs. She is a decorated combat veteran of 2003 Operation Iraqi Freedom and a fierce advocate for veterans.
"I'm running for the United States Senate in 2016 because it's time for Washington to be held accountable and to put Illinois' families and communities first," said Duckworth in a video announcing her candidacy, "I believe that together we can build an America that is strong from the ground up."
RELATED: Tammy Duckworth Announces 2016 Illinois Senate Bid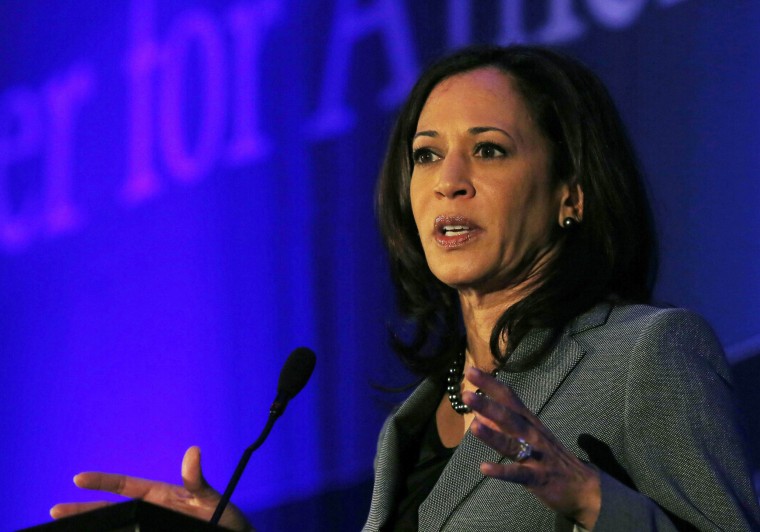 Kamala Harris (California)
California Attorney General Kamala Harris is running for U.S. Senate in California. She was elected Attorney General for the State of California in 2010 and District Attorney for San Francisco in 2003. For both offices, she was the first woman, the first African American, and the first South Asian to ever hold those offices.
"The Attorney General's announcement certainly excites me as an Indian-American, and as a Californian," San Jose Councilmember Ash Kalra told NBC News in January. "To have such an outstanding public servant be the first to represent the community in such a powerful and prestigious position is something we all should be proud of as Americans."
RELATED: Kamala Harris' Senate Bid Excites California's Indian Americans
Jane Kim (California)
San Francisco Supervisor Jane Kim is running for the California State Senate, 11th Senate District. She was first elected to San Francisco Board of Supervisors, District 6, in 2010. She was elected to the Board of Education in 2006. She is interested in issues around affordable housing, transportation, income inequality, and education. She is the first Korean-American elected official in San Francisco as well as the first Asian-American candidate to win a non-historically Asian district.
Raja Krishnamoorthi (Illinois)
Raja Krishnamoorthi is running for U.S. Congress in Illinois, 8th District, U.S. Rep. Tammy Duckworth's current seat. Duckworth is running for U.S. Senate. Krishnamoorthi has experience in both the public and private sectors. He previously served as Illinois's Deputy Treasurer, Special Assistant Attorney General in the Public Integrity Unit, and Chairman of the Audit Committee of the Illinois Housing Development Authority. He was recently endorsed by U.S. House Democratic Leader Nancy Pelosi.
Theresa Mah (Illinois)
Dr. Theresa Mah is running for Illinois State Representative, 2nd District. She is an educator and a former college professor interested in investing in education. She previously she served in the administration of Governor Pat Quinn as Senior Policy Advisor and Director of Asian American Outreach.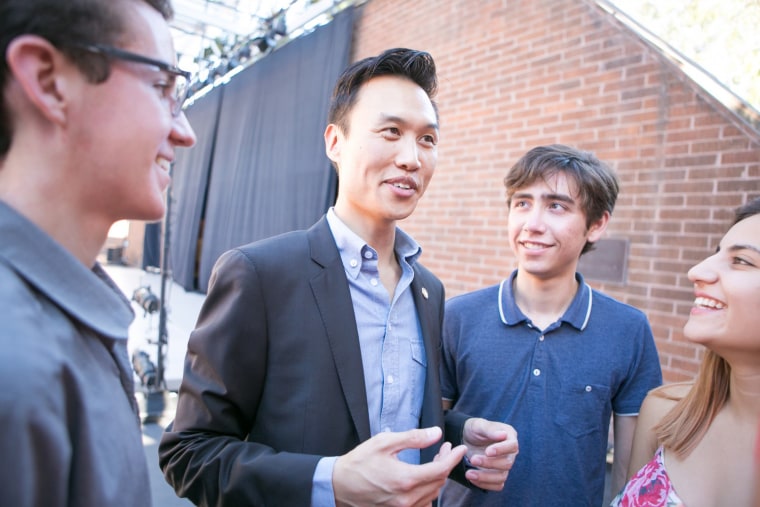 Bao Nguyen (California)
Garden Grove Mayor Bao Nguyen is running for the U.S. House of Representatives for California's 46th district. His 2014 election to mayor of Garden Grove in Orange County, California, marked the first time a Vietnamese-American was elected mayor of a major U.S. city. He is also the first openly LGBTQ mayor of Garden Grove. He was born in a UN refugee camp and came to the U.S. at three months of age.
"Bao Nguyen and I have a common purpose: to serve the communities that raised us and helped us achieve our own American Dreams," said Rep. Mark Takano, who has endorsed him, in a statement. "I believe that Bao has the background and experience necessary to truly represent the diversity in CA-46, and I look forward to fighting for the people of Southern California with him in Congress."
RELATED: Bao Nguyen, First Vietnamese-American Mayor of Major U.S. City, is Running For Congress
Correction: An earlier version of this post stated that Theresa Mah was a member of the Chicago City Council.
Clarification: The headline of this post has been updated to reflect that this is a list of Democratic candidates. A list of Republican candidates can be found here.