According to the Asian Pacific American Institute for Congressional Studies (APAICS), record numbers of Asian Americans and Pacific Islanders (AAPIs) ran for office in the 2014 midterm elections — at all levels and for all parties — and 2016 promises more of the same.
RELATED: On the Rise: Local Democratic AAPI Candidates to Watch in 2016
In the wake of South Carolina Governor Nikki Haley's Republican response to President Barack Obama's State of the Union address, there has been growing buzz about Haley as a potential vice presidential candidate. And although former Louisiana Governor Bobby Jindal has suspended his candidacy for president and has now stepped down as governor, there are still several Asian-American candidates on the right who are getting warmed up for the election year as the clock ticks down to November.
Follow NBC Asian America on Facebook, Twitter, and Tumblr.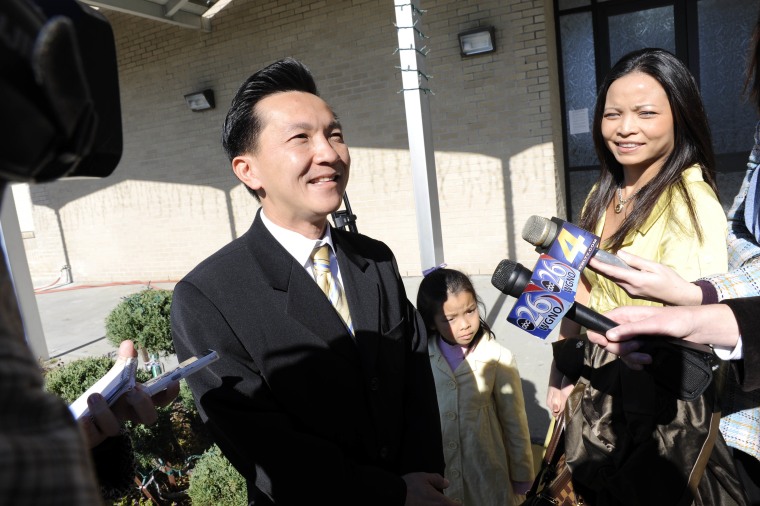 Joseph Cao (Louisiana)
Attorney, former seminarian, and former one-term U.S. Representative of Louisiana's 2nd district, Anh "Joseph" Cao is running for U.S. Senate in Louisiana. He enters a crowded field as both Republicans and Democrats vye for incumbent Senator David Vitter's (D-LA) seat. Vitter is not seeking re-election.
Three other Republicans have already announced their candidacy, with at least two more considering. Primaries are in March.
In 2008, Cao became the first Vietnamese-American elected to Congress in a close race against then-incumbent U.S. Representative William Jefferson (D-LA2) who got caught in a bribery scandal for which he was later sentenced to 13 years in federal prison. After serving one term, Cao lost the heavily Democratic district which includes New Orleans to Democrat Cedric Richmond.
Dr. Scott Cheng (Maryland)
Dr. Scott Cheng is a medical doctor and PhD. According to his website, Cheng is an instructor at University of Maryland Medical School and an editor in an international journal on surgery. He and his wife lived and worked in Europe for many years before coming to the United States. According to Maryland Reporter, Cheng is one of eight Republican candidates trying to unseat Democrat U.S. Rep. John Delaney (D-MD6). Maryland's district 6 is a heavily gerrymandered district where Republicans are hoping for an upset. Primaries are in April.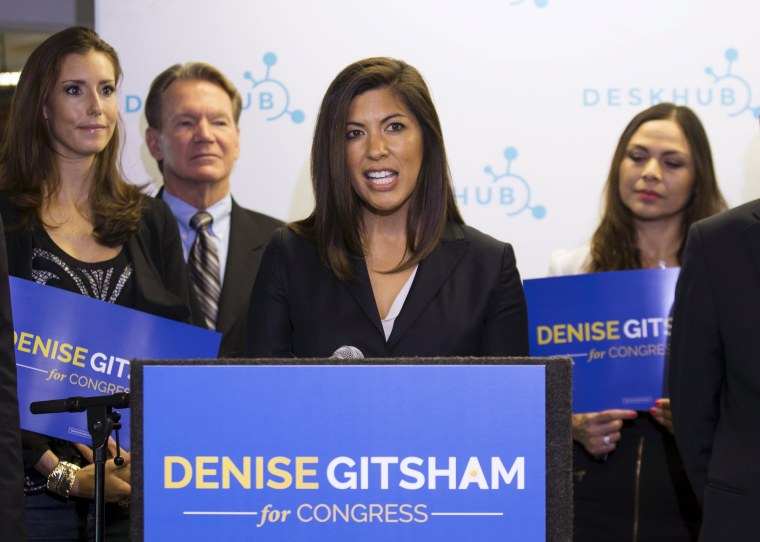 Denise Gitsham (California)
Denise Gitsham is running for U.S. Representative of California's 52nd district which includes part of San Diego. She is running against Democrat incumbent U.S. Rep. Scott Peters. According to her website, Gitsham is the American-born child of a Chinese immigrant from Taiwan and a Canadian immigrant who served 20 years in the United States Air Force, and she speaks fluent Mandarin. She has worked as an attorney at the U.S. Department of Justice, United States Senate, White House, and in international law. She has also worked in renewable energy. She now owns her own small business, and works to promote San Diego's Innovation Economy. According to The San Diego Union Tribune, she has close ties to Karl Rove and was a contestant on ABC's "The Bachelor" in 2008.
"As the co-founder of my own small business, I share their desire to be free from the regulations that limit our creative potential and free from the heavy tax burden that limits our ability to build, expand and hire even more great talent," she said in her announcement, as reported by The San Diego Union Tribune.
After announcing her candidacy, she was named to the National Republican Congressional Committee's "Young Guns" program, which identifies strong Republican Congressional candidates.
Sue Googe (North Carolina)
Real estate company owner Sue Googe is running for U.S. Representative of North Carolina's district 4. A heavily Democratic district, she will be challenging Democrat incumbent U.S. Rep. David Price, who has served 26 years in Congress. According to her website, Googe was born into extreme poverty in China and moved to the United States at 26 years of age.
"I want to bring a fresh new voice to the 4th district, and that's why I'm kicking off this campaign with college students at the University of North Carolina at Chapel Hill," said Googe in a statement, as reported by The News & Observer. "Career politicians like David Price are causing lasting damage which is threatening our nation's prosperity," she said.
Mary Thomas (Florida)
Attorney Mary Thomas is running for U.S. Representative of Florida's district 2. According to her website, she is the child of immigrants from India who are both doctors and own a successful small business. She has worked for Governor Rick Scott's Administration and currently serves as the General Counsel at the Department of Elder Affairs. According to Talahassee Democrat, she will be facing one-term U.S. Rep. Gwen Graham (D-FL2), who narrowly defeated Republican former Rep. Steve Southerland in 2014. Southerland may run again as well. This district is currently being redistricted.
"My parents came to this country legally," Thomas said at her announcement. "They were willing to follow the law so that their children could have a better life, so that I could be here before you today the proud descendant of immigrants. So when President Obama grants illegal and unconstitutional amnesty
to millions of illegal immigrants, it is an outrage to me, my parents and to all of the immigrants waiting in line to become Americans legally."
Correction: An earlier version of this article misstated that Sue Googe was running for Congress in Maryland. She is running for Congress in North Carolina.