As part of its effort to collect photos from every U.S. state by Labor Day, the South Asian American Digital Archive's "Road Trips Project" is continuing to highlight stories of South Asians traveling across the United States in order to reimagine "The Great American Road Trip."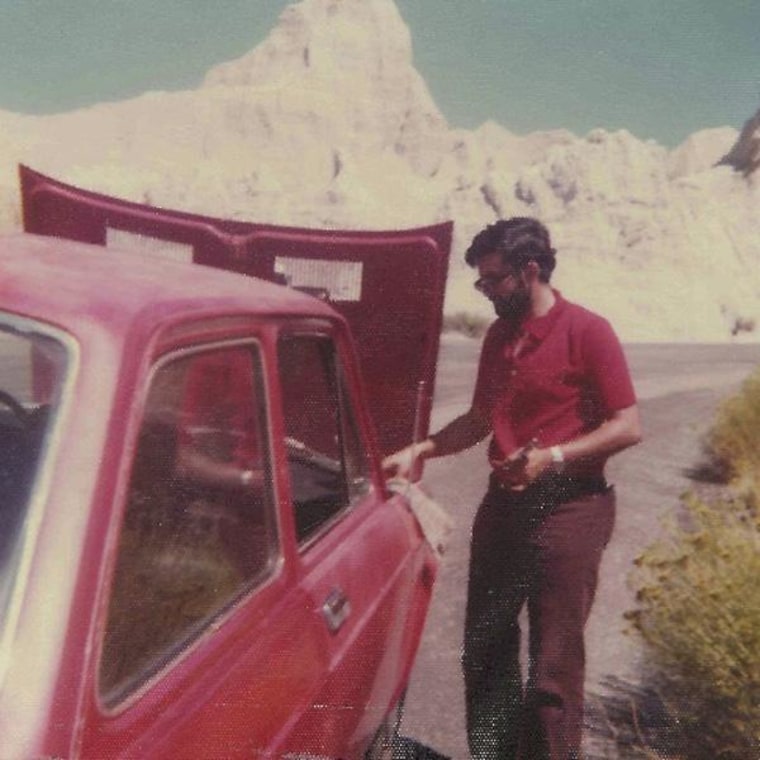 "My husband and I came to [the] USA in Omaha, NE in 1974. Two months later we bought a second hand 1960 model Fiat. (A real lemon.) Two days after my husband got his driver's license we took our first long distance road trip with an elderly couple (a friend's parents) showing them the Midwest. We took them to Colorado and the Rocky Mountain National Park. We climbed the serpentine roads up to Pike's Peak and screeched the tires coming down the hairpin bends. Our guests never knew that my husband never drove a car till a week ago!" - Chhanda Bewtra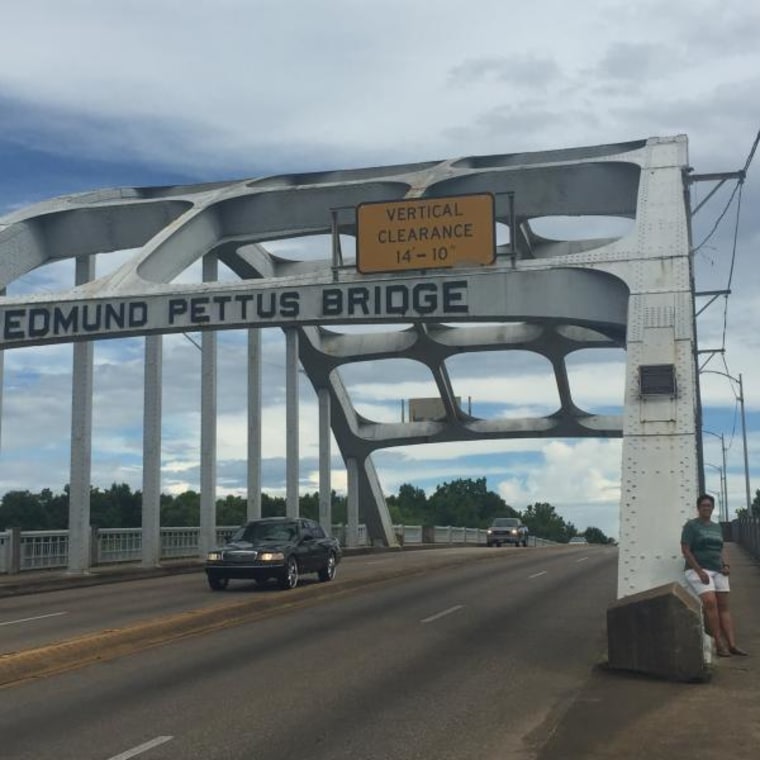 "My family immigrated to the US from India in 1969, well after the passage of the Civil Rights Act of 1964, and the Voting Rights Act of 1965. We are the beneficiaries of a centuries-long struggle for equality, but our community's connection to the struggle has not always been articulated clearly, and our relationships with the people who put themselves at the forefront have not always acknowledged the ways in which our privileges have come as a result of other people's sacrifices.
Last summer, I decided that it was time for me to bear witness to this history. To stand in the courtroom in Sumner, Mississippi, where Emmett Till's killers were acquitted. To put myself on Medgar Evers' driveway in Jackson, and stare at the bloodstains still visible in the concrete. To walk the massive halls of Central High School, and imagine the Little Rock 9 navigating them each day. To visit the women of Gee's Bend, Alabama and listen to them weave talk of quilting, with talk of justice. To cross the Edmund Pettus Bridge in Selma, recalling Bloody Sunday with each step." - Neema Avashia [Editor's note: You can read Neema's full story here.]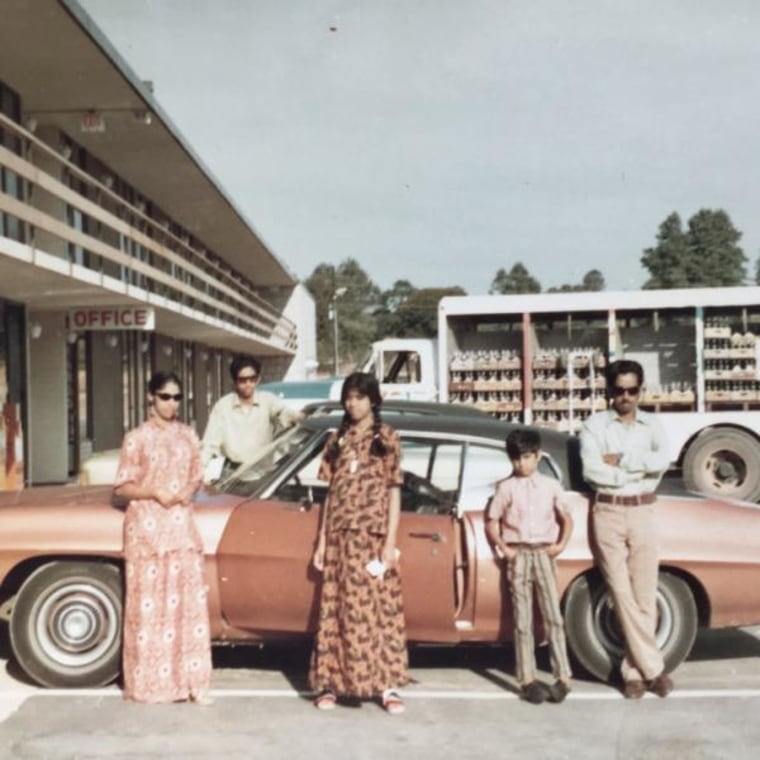 "Our family road trip in July 1972 from Chicago to Orlando. My father and mother, my cousin, my two brothers and me in the Pontiac T-37." - Radhika Balakrishnan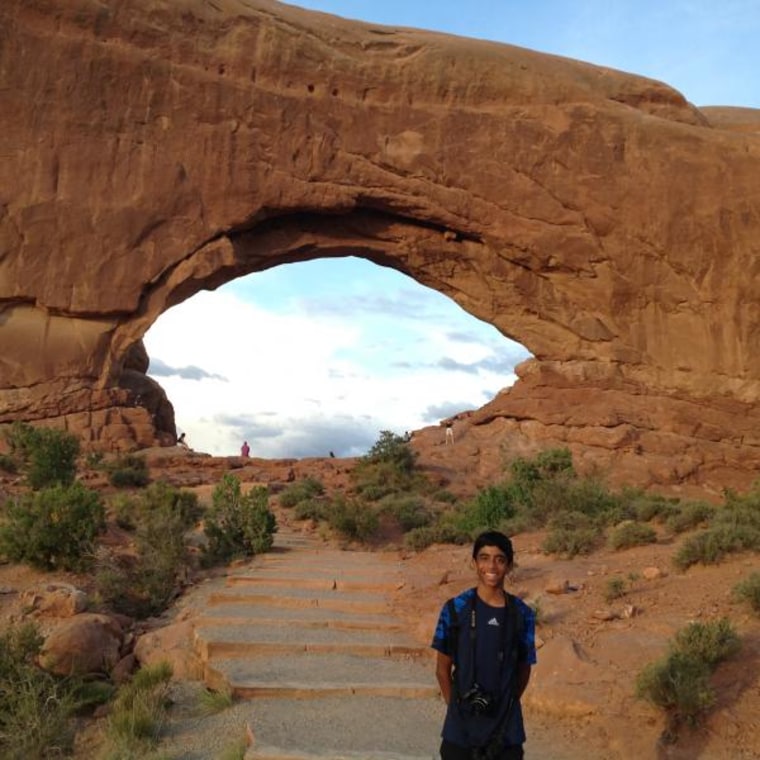 "My grandson is very interested to learn about nature. So during a spring break at his school we two flew to Utah and rode to many National Parks in Utah starting from Arches National Park. We visited Arches, Canyon Lands, Capital Reef, Bryce Canyon and Zion. We also went on a rafting trip on the Colorado River. We have never experienced such varied terrain. Also in one of the places we lived, a B&B, [we] met some beautiful people. Great experience for both of us." - Godan Nambudiriapad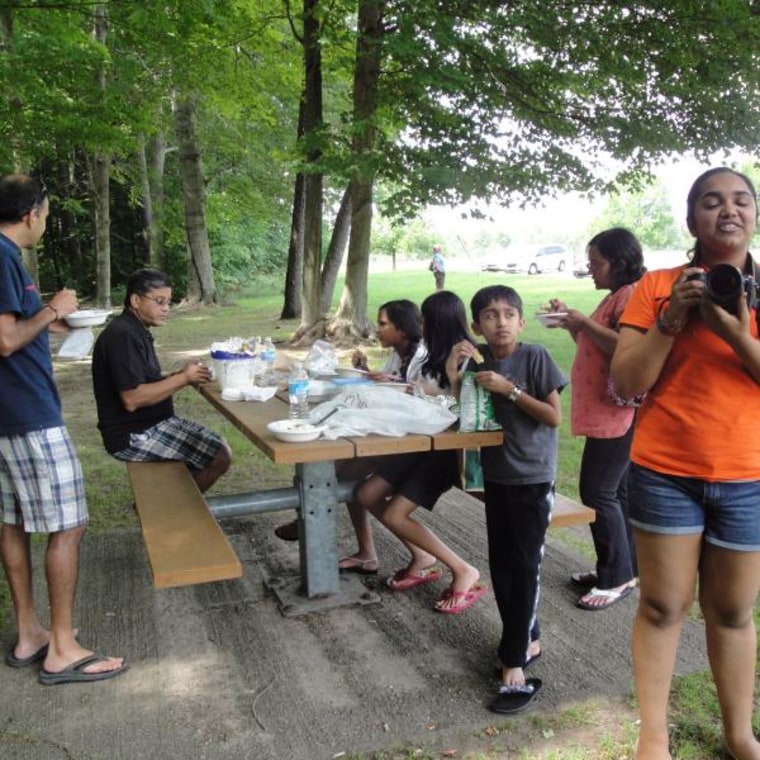 "It was one of many road trips we have enjoyed as a family and in this trip our best friends from Virginia joined us. We drove on a clear day with a full cooler - idlis in molagapodi, chutney sandwiches, curd rice with pickle and more molaga, chips, and thattai. Our road trip music ranged from carnatic (TM Krishna, Sanjay Subramaniam, Bombay Jayshreee) to hindustani (Bhimsen Josha, Pt. Jasraj, and Kishori Amonkar) to tamil hits and hindi top hits. We repeatedly played an Arabic CD I had got from my trip to Jordan and the beats kept us entertained all through the Upper Peninsula on our return." - Ganesh Rao [Editor's note: You can read the rest of Ganesh's story here.]
RELATED:
Follow NBC Asian America on Facebook, Twitter, Instagram and Tumblr.