Robin Ha never set out to become a cookbook author.
Growing up in Seoul, South Korea, she stayed out of the kitchen and stuck to reading and cartooning, leaving the cooking to her mother.
"I always thought cooking was something I could never do. The food itself looks really complicated," Ha told NBC News.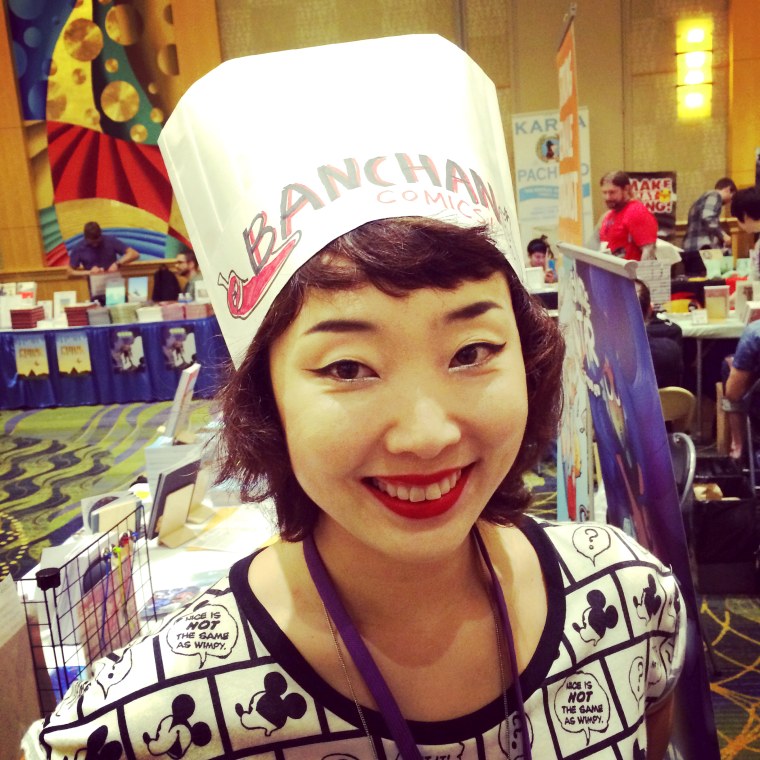 But a few years after graduating from the Rhode Island School of Design, Ha moved to Bay Ridge, Brooklyn — and suddenly found Korean restaurants out of reach. As Ha puts it, Korean cuisine, known for burbling, fiery-red stews and a smorgasbord of side dishes, makes ingredients "morph into something crazy."
Desperate for those familiar flavors, she started phoning her mom to ask for easy recipes, and a Korean home cook was born. In early July, the 35-year-old cartoonist published "Cook Korean!", a comic book that explains 64 Korean recipes to home cooks.
Over the years, Ha's passion for pungent, spicy Korean flavors carried over into her work as a cartoonist. "Everyone would always ask me how to make Korean food," she said, so in 2014 she started a weekly comic on Tumblr, "Banchan in Two Pages," that explained how to make simple Korean side dishes.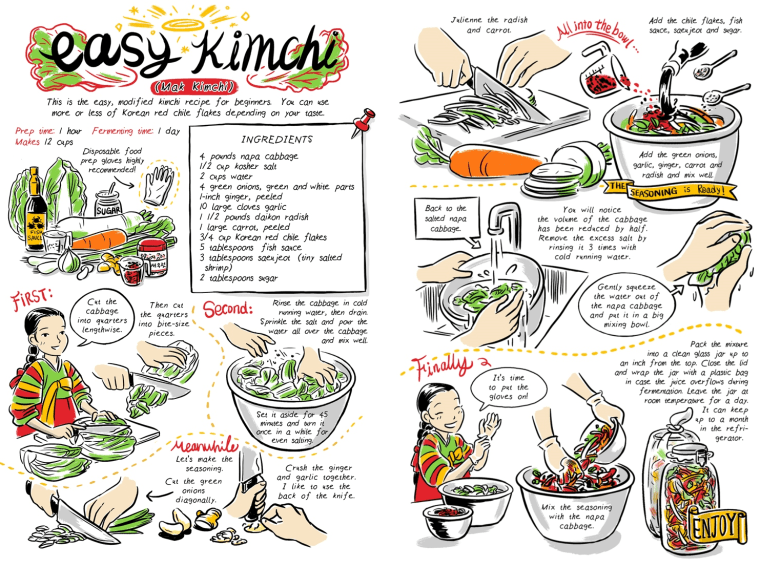 Within a few months, an editor from Berkeley, California-based Ten Speed Press got in touch, asking Ha if she'd expand her Tumblr into a full-length cookbook.
"Before that email I never thought about turning it into a cookbook," she said. "I had absolutely no clue what it takes to make a cookbook, but I was loving making these comics, so I said yes."
RELATED: Deuki Hong Is Bringing 'Koreatown' to American Kitchens
Ha's entry into food comics marked an artistic departure of sorts. An enthusiastic reader of manhwa (Korean comics, similar to Japanese manga) since childhood, she was originally drawn to the intricate details of that drawing style. Outside of "Cook Korean!", her illustrations, which have been published by Marvel Comics and multiple independent anthologies, evoke fantasy and horror, with influences ranging from dark superhero comics to the Art Deco embellishments of Alphonse Mucha.
"It's pretty to look at, but not a really good style for an informational comic, so I had to come up with a style that is quick and very clear and very engaging and friendly," she said.
Ha fills the pages of "Cook Korean!" with bold, cheerful cartoons that break down recipes into easy-to-follow steps.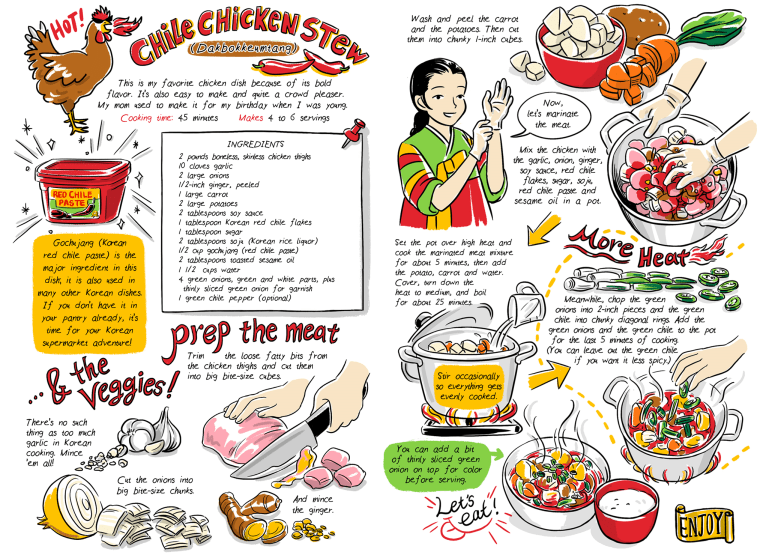 "I haven't been educated in culinary school or in a kitchen," she said. "So I thought about writing in a way that's more beneficial to people who are not really cooks themselves."
Ha credits her tough-loving single mom, Cassie Shin, with most of her culinary education. Working together from their current home in Falls Church, Virginia, they simultaneously butted heads and bonded while developing the recipes that would fill "Cook Korean!"
Ha bookends the graphic novel with humorous, yet emotional tributes to her mother, whom she portrays as the typical, stoic Asian-American matriarch.
"I gave her a copy of the book, and I know she's been reading it in her bedroom," Ha said. "She hasn't told me anything about it. She would not say, 'Hey, you did such a great job,' but I know she loves this book."
Ha credits her mother, whom she describes as a huge manhwa fan, with sparking her love of comics at a young age. "She showed me her favorite manhwa to get me into reading books. I was totally hooked."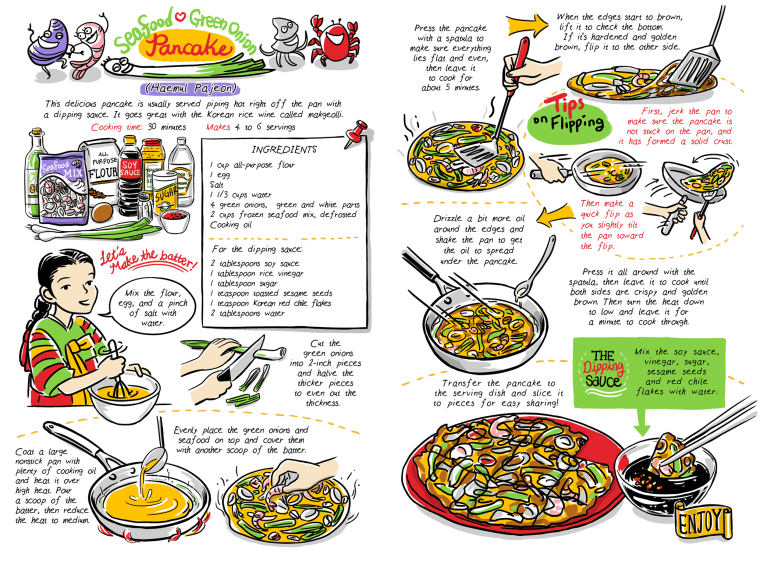 As Ha began drawing her own comics based on the manhwa she read, her mother enrolled her in art classes. "I think I was around 7 or 8 at the time," she said. "I never stopped reading comics and drawing them since then."
Ha said her mother will continue to play a significant role in her art. One of her current graphic novels in progress, "Why Oh, Why Alabama?", will tell the story of her "surprise" immigration to the U.S. at age 14.
"I didn't know that I was coming here to stay," she said, explaining the move. "I thought I was on a vacation … It was a dramatic time, but no pain, no gain."
In the meantime, Ha will be promoting "Cook Korean!" and demonstrating recipes at several book launch events on the East Coast this summer.
Follow NBC Asian America on Facebook, Twitter, Instagram, and Tumblr.