For chefs Roy Choi and Daniel Patterson, fast food doesn't have to be bad.
At their new restaurant Locol, which opened Monday in the Watts neighborhood of Los Angeles, it can be fresh and nourishing while still being affordable.
"You can do anything in this world if you believe in it. We believe in it."
"Man, it's a beautiful thing," Choi said during a makeshift press conference on Monday, referring to the line that stretched on even two hours into lunch service. "This is history in the making, I believe. I feel like crying, laughing, and hugging people."
The Korean-American chef is no stranger to long lines wrapping around Los Angeles street corners. Choi's Kogi BBQ truck, founded in 2009, was one of the first nouveau food trucks, drawing hundreds of customers for its Korean-Mexican fusion food each time it posted its location on Twitter.
Now, there's a fleet of five Kogi trucks operating alongside Choi's half-dozen other restaurants — and he sees the same potential in Locol.
"This is another extension from Kogi," Choi said. "Feeding thousands, tens of thousands of people, inspiring and changing the way people look [and] care about food … I'm just continuing that."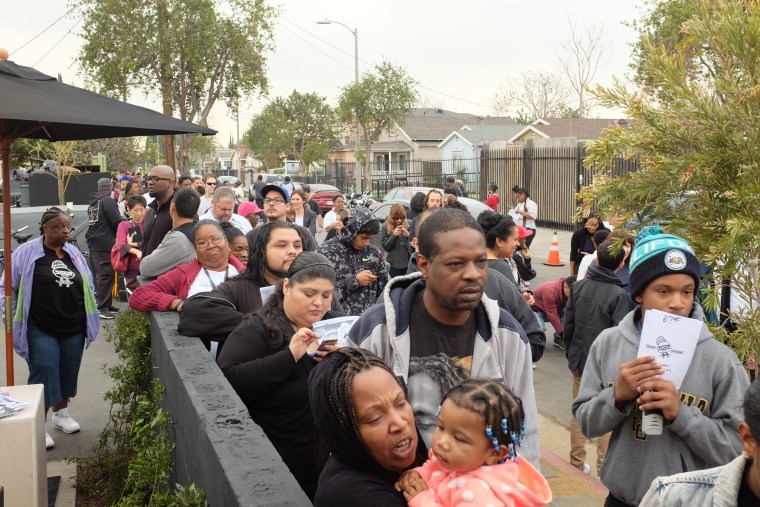 'Do we have the guts, us, collectively, to break this cycle?'
Choi and Patterson met in 2013 with similar convictions for feeding lower-income communities.
Choi had just opened 3 Worlds Café, a fresh smoothie and coffee bar based in the South Central neighborhood of Los Angeles, that summer. The café began as a fruit stand project at nearby Jefferson High School, then grew into a community-based business, hiring students from Jefferson and teaching work skills.
In August, Choi delivered an emotional lecture at the third annual MAD Symposium in Copenhagen, Denmark, in which he highlighted the hunger crisis in Los Angeles and challenged fellow chefs to open restaurants in neighborhoods known for being "food deserts."
That same year, Patterson, whose San Francisco-based restaurant Coi boasts two Michelin stars, co-founded The Cooking Project, a non-profit organization that offers free cooking classes to young people in the San Francisco Bay Area. The Cooking Projects aims to teach individuals how to cook simple but tasty and nutritious food at home.
The chefs joined forces, and in 2014, Patterson and Choi announced the creation of Locol at the fourth annual MAD Symposium. Not many chefs, if any, go into fast food, Patterson said, hence the name — a variation of the Spanish word for "crazy" combined with a focus on "local" neighborhoods.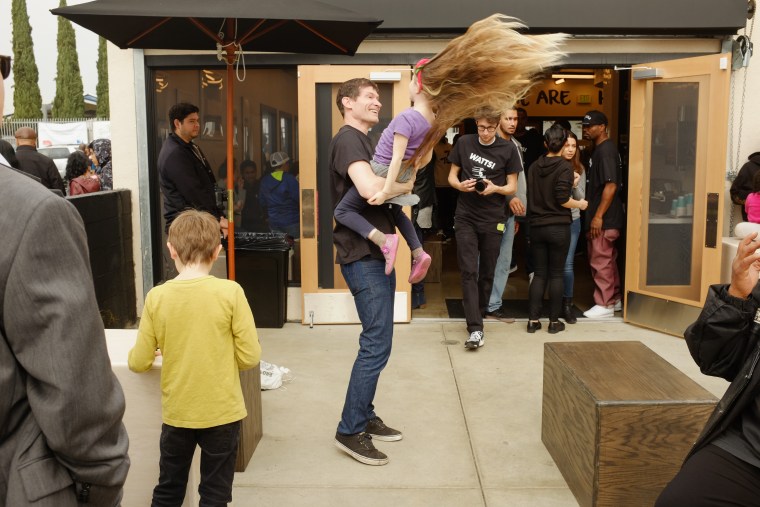 The pair crowdfunded the idea, raising more than $128,000. Choi said they had originally planned to open the inaugural Locol restaurant in San Francisco's Tenderloin neighborhood, but when that was beset by delays, they turned to Los Angeles and an opportunity opened in Watts.
"You can do anything in this world if you believe in it. We believe in it," Choi said. "It's not just an idealistic dream. We have the knowledge and experience … to make it happen."
Natural — and Affordable — Takes Focus
Locol aims to keep the appeal of fast food but also features chef-driven flavors and techniques. The restaurant sells traditional fast foods like cheeseburgers and chicken nuggets, but with culinary twists.
Locol's take on the traditional cheeseburger, called the "cheeseburg," includes a bun created by Chad Robertson of San Francisco's Tartine bakery. The beef patty is cut with sprouted grains and tofu to provide a healthier filler alternative to processed ingredients. It also offsets the price of meat, allowing the "cheeseburg" to be available for $4. The fried chicken sandwich is made in a similar way, featuring a blend of chicken and grains and also retailing for $4.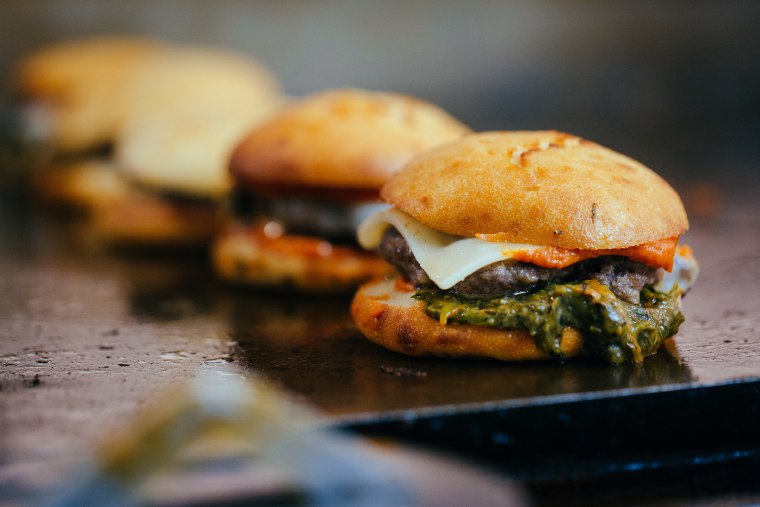 There are two fast food staples that Locol intentionally left out. Instead of a soda machine, the restaurant serves aguas frescas. And there's no trace of a kids menu, which Choi called a marketing gimmick months ago in a live chat with Locol supporters. The restaurant's main menu is designed to be accessible to people of all ages.
"If [Locol] becomes successful and it grows, then these kids will grow up with this as a memory and impression on their lives," Choi said. "A lot of the [adults] in this community didn't have this impression, memory, or experience growing up. Now, these kids will. That alone will change things. Their first and only experience with food won't be fast food or processed food. It will be natural food."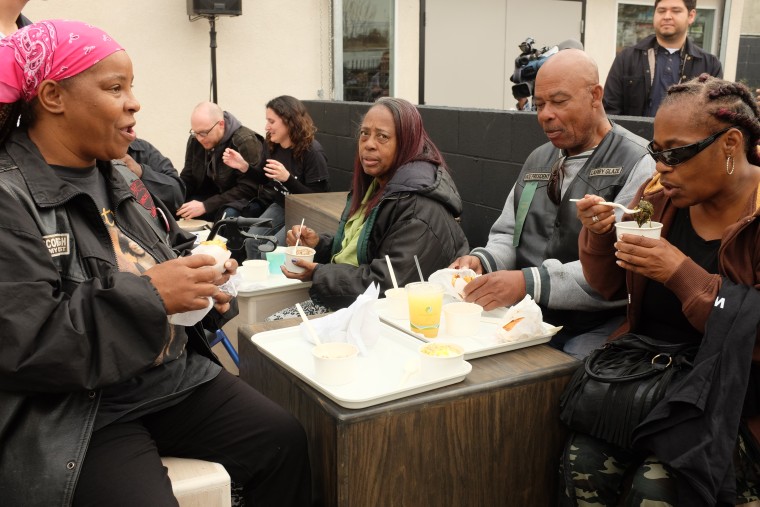 The next three Locol restaurants are already in the works: one in in East Oakland is set to open later this year, followed by the Tenderloin location, and then another location in Watts.
From there, Choi is eyeing the rest of the United States.
"It really comes down to [whether] the movement will continue to grow," Choi said. "Based on today, I feel like we hit something."