Russia's Ambassador to the United Kingdom, Alexander Yakovenko, gained unexpected attention Wednesday morning after he posted a tweet that was critical of United States' policy in Iraq. "US threatens to stop helping Iraq against ISIL if Baghdad asks Russia for help. The terrorists must be rejoicing," Yakovenko tweeted.
With the tweet, he included a photograph of a "terrorist" rejoicing.
The only problem was that the "terrorist" depicted in the image was actually an image of American actor Kal Penn from the stoner comedy "Harold & Kumar Escape from Guantanamo Bay," during an imagined fantasy sequence of a paranoid airplane passenger.
The irony of the ambassador's tweet is that Penn once worked for the White House as associate director of the White House Office of Public Engagement and, in 2013, he was appointed to the President's Committee on the Arts and Humanities.
Penn has also taught "Asian-Americans in the Media" at the University of Pennsylvania.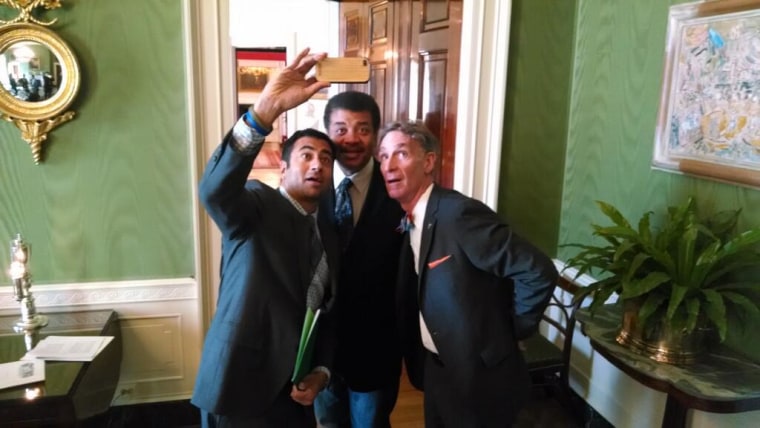 True to his professorial role, Penn thanked the ambassador with an image of Ivan Drago, a fictional Russian character played by Swedish actor Dolph Lundgren from the 1985 film, "Rocky IV." Drago embodied many American stereotypes and anxieties about Russians during the Cold War. In the film, Drago cold-heartedly kills Apollo Creed in an exhibition round, after which Rocky goes to the Soviet Union to challenge him on his own turf.
The Russian Embassy in the UK acknowledged the ambassador's tweet Wednesday morning and responded to Penn:
The ambassador's tweet led to a number of amused responses across Twitter, including Obama's former director of speechwriting, Jon Favreau, who called it "undoubtedly a career high."