LOS ANGELES — Sammy Lee, a two-time Olympic gold medal-winning diver and Korean War veteran who faced racial discrimination, has died. He was 96.
The University of Southern California said Saturday that Lee died Friday of pneumonia in Newport Beach. He was the school's oldest living Olympian.
The 5-foot Lee, who was of Korean descent, was the first Asian-American man to win an Olympic gold medal for the U.S.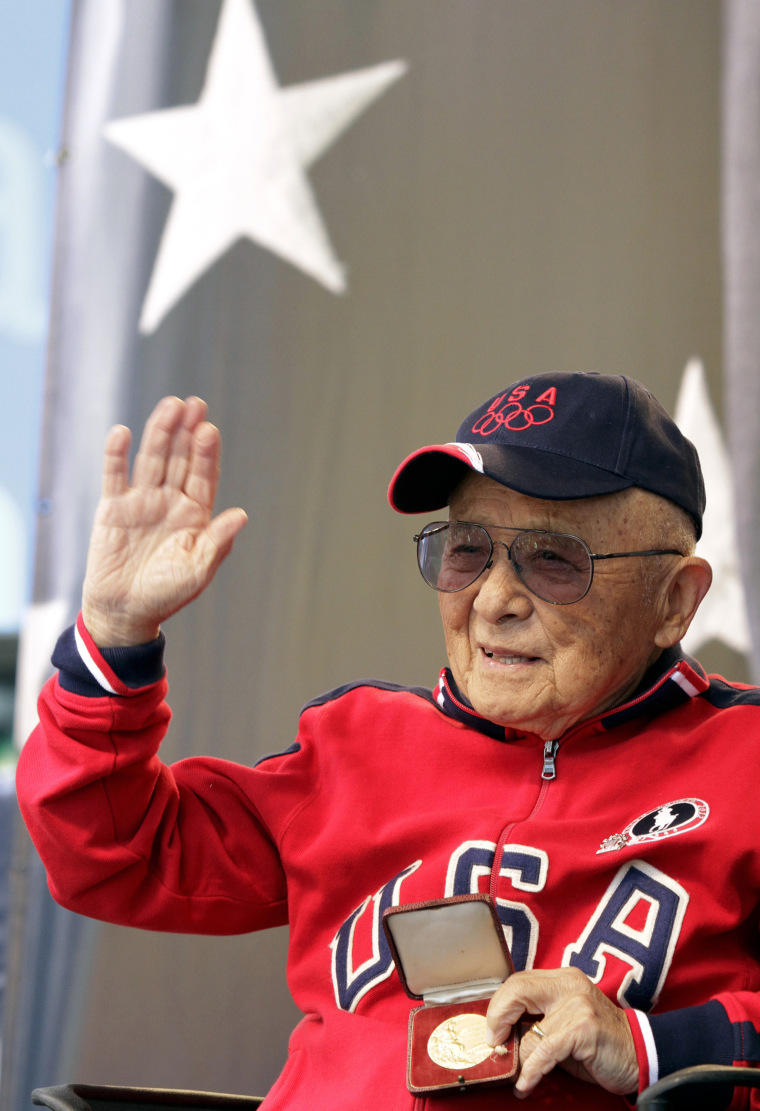 Lee became the first man to win consecutive Olympic titles in platform diving in 1948 and 1952 and was the oldest diver at age 32 to win Olympic gold. He also earned a bronze in 3-meter springboard at the 1948 Games.
Growing up in the 1930s, Lee was barred from Southern California's private swim clubs and could only practice in Los Angeles' public pools — which were only open during the summer months and only allowed people of color to swim one day a week — according to the Journal of Olympic History.
In the late 30s, he found an ally in Jim Ryan, who had coached previous Olympic divers and gained Lee greater access to training facilities. Ryan also dug a sandpit in Lee's backyard that he could practice dives into during the winter months.
Lee later coached Olympic diving champions Pat McCormick and Greg Louganis, who swept the springboard and platform events at the 1984 and '88 Olympics. Lee coached the U.S. team at the 1960 and '64 Olympics.
Lee was the AAU national champion in platform and springboard diving in 1942, becoming the first person of color to win a national diving title, and in platform in 1946. He won the 1953 Sullivan Award as the nation's top amateur athlete.
"[My father] often stated, 'The medals fade but my wife, daughter, son and grandchildren become more golden and precious during the last 2-minute drill of my game.'"
He was inducted into the International Swimming Hall of Fame in 1968 and U.S. Olympic Hall of Fame in 1990.
After attending Occidental College in Los Angeles, he graduated from the USC School of Medicine in 1947 and became an ear, nose and throat physician. He served in the U.S. Army Medical Corps in the Korean War.
Following the Korean War, Lee and his wife planned to settle down in the Southern California city of Garden Grove, but were told minorities were not allowed to purchase a home in a specific neighborhood that he had chosen because it would reduce property values, according to the California State University Fullerton.
He remained an active swimmer and golfer into his 90s.
Sammy Lee Square in Los Angeles' Koreatown section was named in his honor in 2010. In 2013, the Los Angeles Unified School District named one of its elementary schools the Dr. Sammy Lee Medical and Health Sciences Magnet School.
Lee is survived by his wife, Roz, children Pamela and Sammy II and three grandchildren.
"Through his multitude of achievements and awards, (my father) treasured his family most," Sammy Lee II told City News Service in Southern California. "He often stated, 'The medals fade but my wife, daughter, son and grandchildren become more golden and precious during the last 2-minute drill of my game.'"
Services were pending.
Follow NBC Asian America on Facebook, Twitter, Instagram, and Tumblr.
Correction: An earlier version of the story referred to Sammy Lee as the first Asian American to win an Olympic gold medal. He was the first Asian-American man to win a gold medal. Filipino-American diver Victoria Manalo Drives won her gold medal two days prior to Lee.