Former Philadelphia health commissioner Dr. Walter H. Tsou can't help but let out a light-hearted laugh when he talks about flatulence.
But for Tsou, the reason why he and others — including some Democratic delegates who support former candidate Sen. Bernie Sanders — plan to eat beans and pass gas at the Democratic National Convention in Philadelphia is anything but a laughing matter.
"It's a whimsical way of raising a protest," Tsou told NBC News. "There's a lot of things that stink about this whole democratic primary process."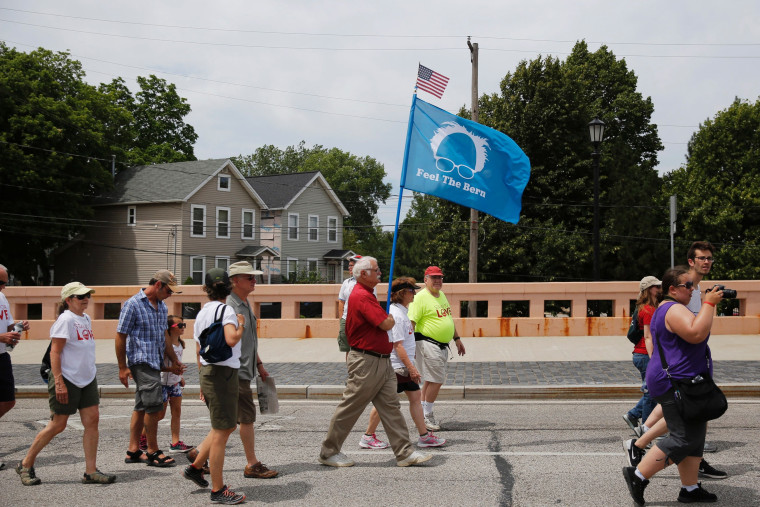 Billed as a "fart-in," the coordinated assault on the olfactory system is scheduled for July 28 both inside the Wells Fargo Center and outside on the street, at the moment presumptive Democratic presidential candidate Hillary Clinton accepts the party's nomination, organizer Cheri Honkala told NBC News.
"For us, this whole thing is a farce, it's a charade," said Honkala, who was Green Party candidate Jill Stein's vice-president pick in 2012. "They're creating the illusion of democracy in a very important historical location, Philadelphia, and we're really saddened by that."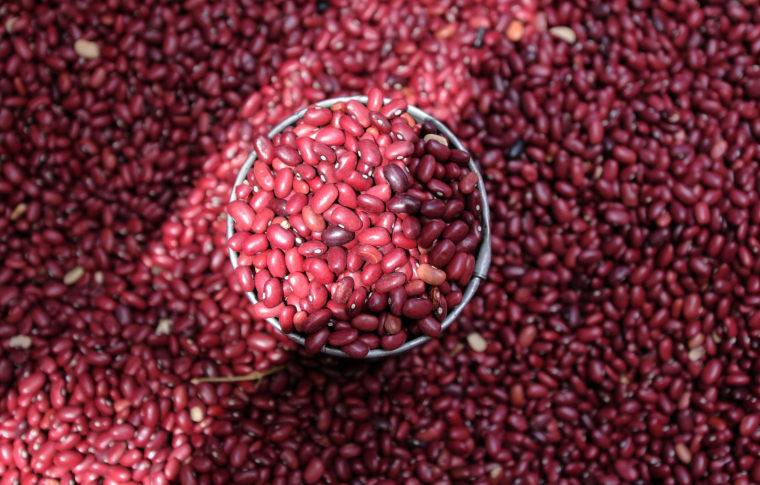 The Clinton campaign did not immediately respond to a request for comment.
Using flatulence as a protest tool was, according to the Daily Kos, apparently the brainchild of Saul D. Alinsky, who coincidentally corresponded with Clinton while she was writing her 1969 Wellesley College thesis on his theories of community organizing.
After putting the word out about the fart-in through her national organization, the Poor People's Economic Human Rights Campaign, Honkala said she began receiving beans from all over the country: navy beans, baked beans, smoked beans, lima beans. She also received money to buy the high-fiber food, known for its gas-producing effects.
In the spirit of Depression-era Hoovervilles, Honkala said organizers will erect a shantytown dubbed "Clintonville" in Kensington, one of Philadelphia's poorest neighborhoods, where protesters can load up on the musical fruit before Clinton's nomination is announced next Thursday. Some of the city's homeless will also be living there, she said.
How long it will take to toot will vary from person to person, Tsou said.
"My guess is that, everyone's a little different, but within six hours or something, you'll probably feel something," said Tsou, who added that he's personally partial to baked beans.
RELATED: Hillary Clinton, Bernie Sanders Agree to Work Together
Tsou's own participation in the fart-in derives from his support of single-payer health care, a cornerstone of Sanders' campaign, which called for providing universal coverage to all Americans.
"I think the current healthcare system is really too market-driven and not much public-good driven," said Tsou, a professor of public health policy at the University of Pennsylvania. "There are too many people who fall through the cracks in our current system."
For her part, Honkala said she was impressed with Sanders, but said that because he was running as a Democrat, she believes the party would let him go only so far.
"If this is the only way that we can really begin to talk about how our political system in this country stinks — with beans — then I say so be it."
"I think he opened many doors and talked out loud about many of the problems our country is facing," said Honkala, adding that she will vote in November for the Green Party's Stein.
Calling Honkala's fart-in "pretty funny" but also "inspired and brilliant," Tsou said he believes there's much room for improvement in the democratic process.
"The media...by directing your attention to the two winning candidates essentially anointed them before there was really a good chance for the public to have a full vetting of the issues and the potential contenders," he said. "And I say that not just of the Democrats. I say it's also true for the Republicans."
Honkala said she didn't know how many Sanders' delegates would participate in the fart-in. "And I've been asked not to talk about it because they're terrified," she said, expressing concern that they might be arrested.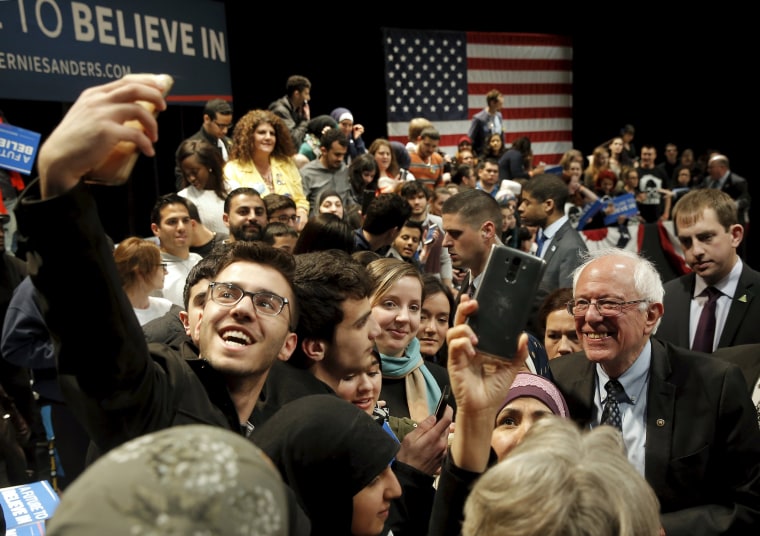 When Clinton is nominated, Honkala said she hopes delegates who are members of the Poor People's Economic Human Rights Campaign won't be afraid to break wind on the convention floor.
"It's not like you're releasing tear gas or something," Tsou said. "It's just part of a natural process, and it also has raised a lot of attention as people have read about it."
In addition to the fart-in, Honkala said the Poor People's Economic Human Rights Campaign plans to protest for economic justice beginning at 3 p.m. at Philadelphia's City Hall next Monday, when the Democratic convention begins. Her group will also take part in an "End Poverty Now!" demonstration in Cleveland, starting at 1 p.m. on Monday, the first day of the Republican convention.
RELATED: Top Arab-American City Backs Jewish Socialist, Man for Muslim Ban in Primaries
Asked about critics who might dismiss the group's first-ever fart-in as silly or immature, Honkala, who like Tsou enjoys baked beans but with a little bacon in them, said that this novel approach to protesting focuses attention on an important conversation.
"If this is the only way that we can really begin to talk about how our political system in this country stinks — with beans — then I say so be it," Honkala said.
Follow NBC Asian America on Facebook, Twitter, Instagram, and Tumblr.