When Filipina-American Dorothy Hernandez moved from Chicago to Detroit, she could not find as much Filipino food as she was used to, so she turned to her chef boyfriend Jake Williams and told him that they should do a Filipino pop-up, a special dinner event featuring their take on traditional Filipino dishes.
The result of their work is Sarap, which means delicious in Tagalog. Following eight dinners and several special and charity events, Hernandez and Williams have become part of the broader food movement in Detroit, intent on raising awareness about Filipino food in the city.
"Filipino food has such a strong home-cooked culture so we're not trying to do homestyle food," Hernandez told NBC News. "For us, our vision is using local, seasonal ingredients, and putting our own spin on Filipino food. When you're trying to do something new to something so beloved, the reaction will be mixed, but for the most part, people are excited to try our reinterpretation of traditional dishes."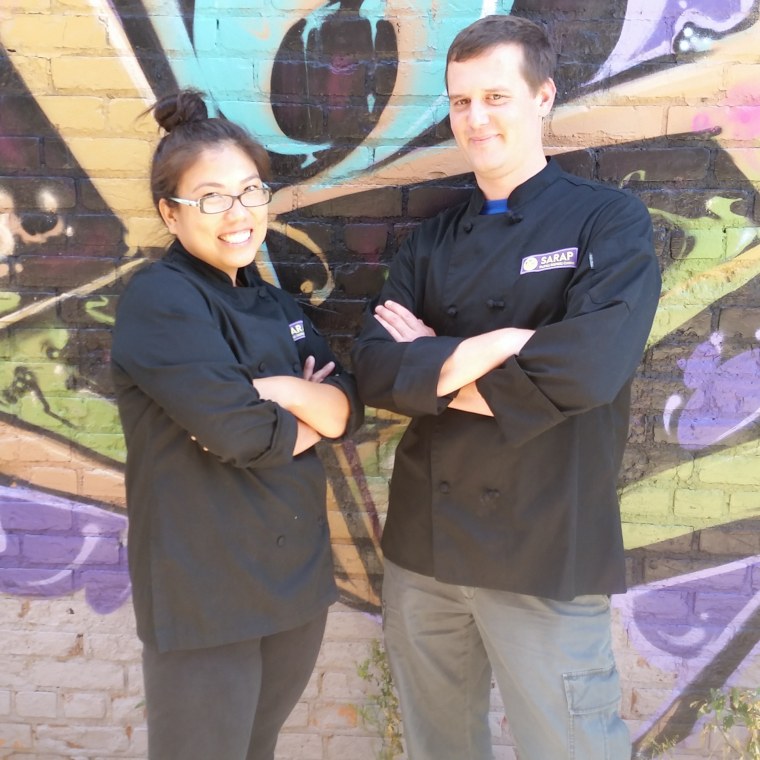 As a child, Hernandez helped wrap her mother's lumpia shanghai and empanadas. Today, she and Williams bridge European techniques and ingredients with classic Filipino dishes, creating things like lamb lumpia, duck confit adobo, roasted bone marrow, and corn dogs made with Filipino longanisa sausages. Hernandez hopes to "spin the dishes in a way that reflect how and what we like to eat while highlighting the wonderful produce and foodstuffs of Michigan."
Sarap's next pop-up event, scheduled for Feb. 28, is a benefit fundraiser for an ethical and sustainable pig farm, Melo Farms, from which Sarap sources most of its pork.
Follow NBC Asian America on Facebook, Twitter, Instagram, and Tumblr.
RELATED