Newly minted astronaut Jonny Kim insists he has experienced plenty of failure in his 35 years of life — hard to believe coming from a budding space traveler who's had career stints as a Navy SEAL and practicing physician.
Conquering the time-space continuum might be the only feat beyond his reach.
"I cannot believe where I am today," Kim told NBC News on Thursday, just a week after graduating from NASA's Artemis program, making himself eligible for blasting off into space. "If there was a time machine and I could tell my younger self what I'd be doing in 2020, there's no way I'd believe it."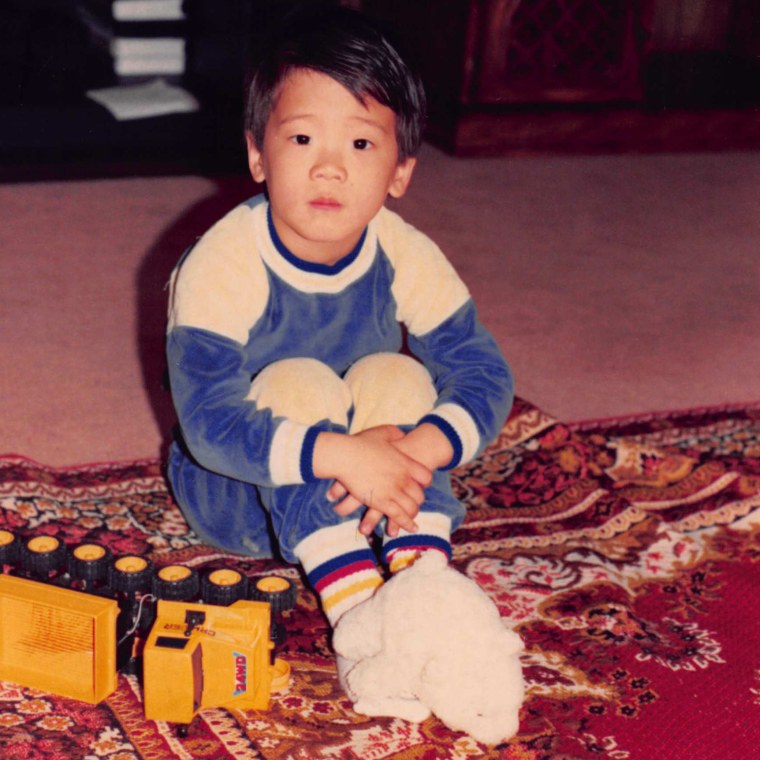 Kim, whose parents emigrated from South Korea to Southern California in the early 1980s, is the first NASA astronaut of full Korean descent. He follows former astronaut Mark Polansky, whose mother is Korean.
With Kim's now-late father toiling endless hours at a South Central Los Angeles liquor store and his mom working hard to home to raise Kim and his younger brother, the astronaut said he had no real direction as a child and struggled to make friends.
"When I was a young kid, I didn't have a lot of confidence. I was good at school but I thought I sucked at everything else," Kim said. "I was socially scared of making relationships. High school was a big fail as the social experiment that it is."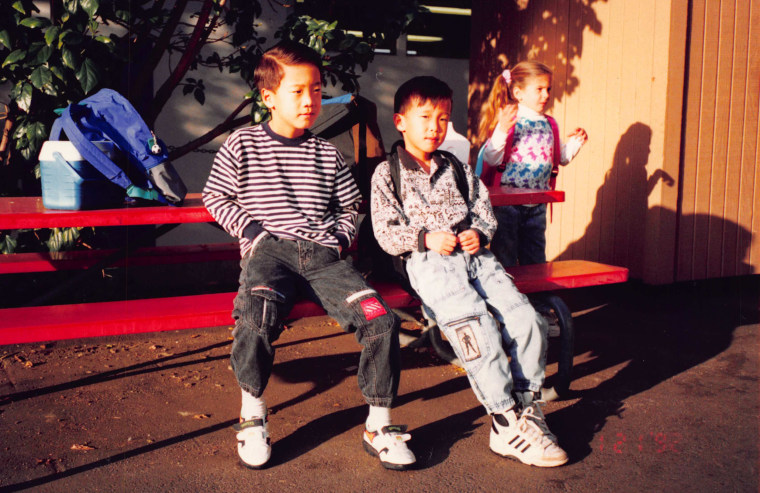 Kim said he had little focus in life until he turned 16 when he first learned about the Navy's elite Sea, Air and Land Team, whose members are known as SEALs.
And that was his spark. For the next two years, Kim said that's all he could think about, training and working out to be in the best physical shape possible. He enlisted shortly after graduating from Santa Monica High School.
"I applied to zero colleges," Kim said.
He took college board exams only to satisfy his mother, who couldn't grasp why her oldest son would want to take such a difficult path. She begged him not to join the Navy, up until the moment he enlisted.
"I don't know if 'flipped out' is the right term, but when I told her she was crying," recalled Kim, now a married father of two.
"They sacrificed so much for their children," he said of his parents' generation. "They think the best way to lead a fulfilling life, in their eyes, is to become a physician, a lawyer, and going to school was a big part of that. It was really hard for my mother to understand" his enlisting in the military, Kim said. "She was hoping I would change my mind."
Despite his mom's fears, Kim jumped into relatively uncharted waters with only a handful of Asian American role models to fuel his SEAL dreams, and later his NASA ambitions. Kim said that relative lack of trailblazers only emboldened him.
"I was reminded of that, that I was the only Asian in a lot of things I was doing," Kim said. "I felt the pressure that I wanted to be the best I could be, to make sure I was a good representation, to disprove any Asian stereotypes."
Kim said that he could count the number of Asian American Navy SEALs on one hand, "and we all knew each other."
"If anything it made me stronger. I don't care about any perceived notions," he said.
As a combat medic, sniper and navigator during two deployments to the Middle East, Kim said he witnessed too many colleagues die or be severely wounded in combat.
Those haunting memories drove him to become a physician after leaving the military. "I made a promise to a lot of my dead friends, who would have done incredible thing had they lived, to answer that call," he said.
He graduated from the University of San Diego with a degree in mathematics, and then from Harvard Medical School. After his first year of residency at Massachusetts General Hospital in Boston, he departed for NASA with three years of residency left.
With an already sky-high career, Kim was remarkably low-key in forecasting what his next move might be: "I don't know what that looks like at this point."