For most of her life, Kate Crotty -- a Chinese adoptee -- resented China.
That resentment faded after a month-long trip back to her birthplace in June, a journey that also took Crotty and her adoptive mother, who is white, on a quest to find her biological parents.
"Last year, I would have said, 'I'm American, I'm from Cincinnati,' and I would have said all that in a straight tone," said Crotty, who just turned 18 and is a senior at Walnut Hills High School in Cincinnati, Ohio.
"Now after the trip, I would say Chinese."
Crotty is not alone in her shifting sense of self. For many Chinese children adopted into American homes, ethnic identity is a construct in flux, one that is often subject to the push and pull of dueling cultures. This is especially true for the cohort of transracial Chinese adoptees who are now coming of age and are exploring their Chinese roots.
International adoptions from China took off in the late 1980s as Beijing looked for ways to address its growing orphanage population -- an outgrowth of China's strict one-child policy, introduced in 1979, and a culture that traditionally favors boys over girls.
"I never wanted to know anything else because I didn't care"
Despite a decade-long decline in foreign adoptions, Americans have brought home some 71,632 Chinese children since 1999, making China the world leader in American adoptions from 1999 to 2013, according to the U.S. Department of State.
Factor in adoptions before 1999, and that number approaches 100,000, said Changfu Chang, a professor of communication at Millersville University who has been filming documentaries about Chinese adoptees and their families for more than 10 years.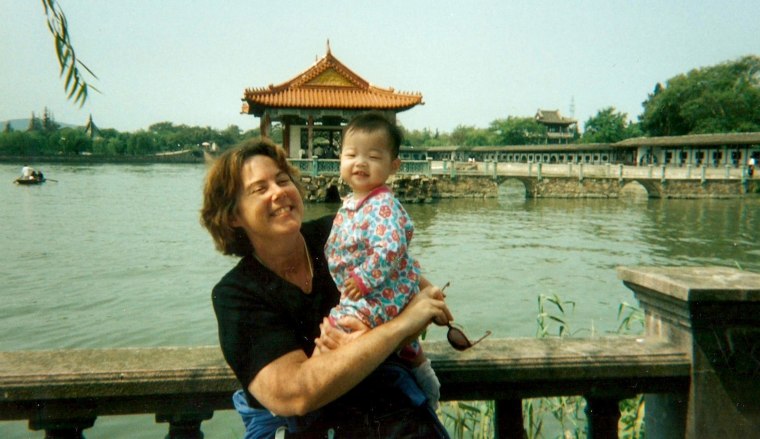 Crotty, born in Wuxi, a city near Shanghai, was just one year old when she arrived in the United States in 1997. She doesn't know why her birth parents gave her up, but guesses it was because of China's one-child policy and because she was a girl.
"I never wanted to know anything else because I didn't care," Crotty said.
Then in her junior year of high school, Crotty began having dreams about her biological mom and dad. Crotty said her adoptive mother, an Irish-American, suggested they take a heritage tour to China and block off time to search for her birth parents.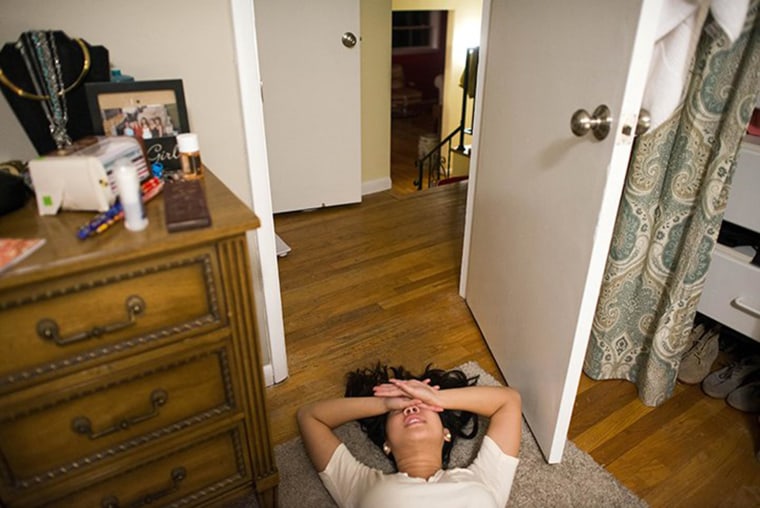 That search, which Crotty blogged about, came up empty. But Crotty, who once dreaded the private tutors who came to her house to teach her Chinese as a child, said she is now embracing Chinese language and culture.
She's taking Mandarin as a senior in high school, and the culture camps and festivities she attended as a child now have renewed meaning.
"It's where I'm from. It's where my parents are from. And I'm a part of it."
This year, the Crottys are even hosting an exchange student from China.
"China means everything to me," Crotty said. "It's where I'm from. It's where my parents are from. And I'm a part of it."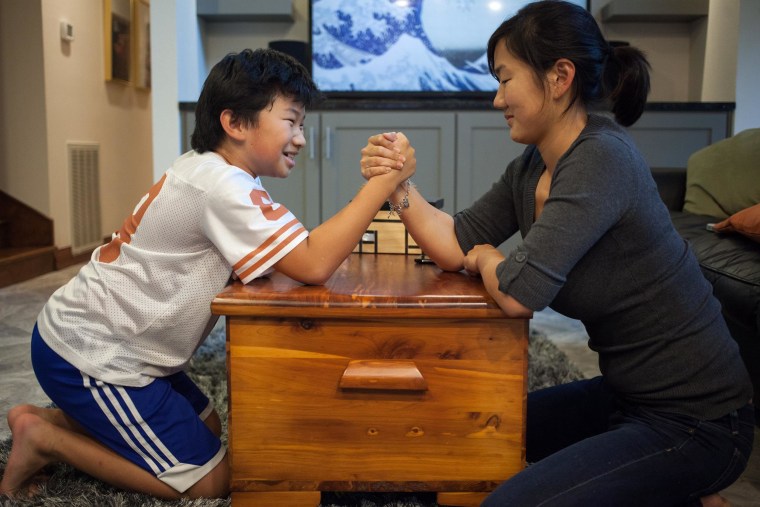 For Genevieve Norman, the journey was similar, but the destination was slightly different.
Norman, 23, grew up in Austin, Texas, and was seven months old when she was adopted in 1991 from Changzhou, a city near Nanjing. Norman, a business analyst at Univar, a chemical distribution company, said that in middle school she saw herself as Chinese, especially after travelling back to China in eighth grade.
"When I was there, I felt like I really fit in, because everybody looked like me," said Norman, who has an 11-year-old brother, also adopted from Beijing.
Although Norman said she often felt left out as a child when she was around Chinese friends whose parents spoke to them in Chinese, she didn't have an interest in studying the language in middle school. It wasn't until Norman's senior year in high school that she took a course in Mandarin.
"I knew I wanted to study abroad in China, so I was setting myself up for that," she said.
Norman went on to double major in business administration and Chinese studies at Austin College, in Sherman, Texas. She also got her chance to study in Shanghai. But while in China for that half year, Norman said she felt that people couldn't accept her as American or Chinese.
"Now I kind of identify with being more American than anything."
She also said she didn't feel the need to find her birth parents.
"After I studied abroad, my whole perspective on wanting to fit in with Chinese culture changed," Norman said. "Now I kind of identify with being more American than anything."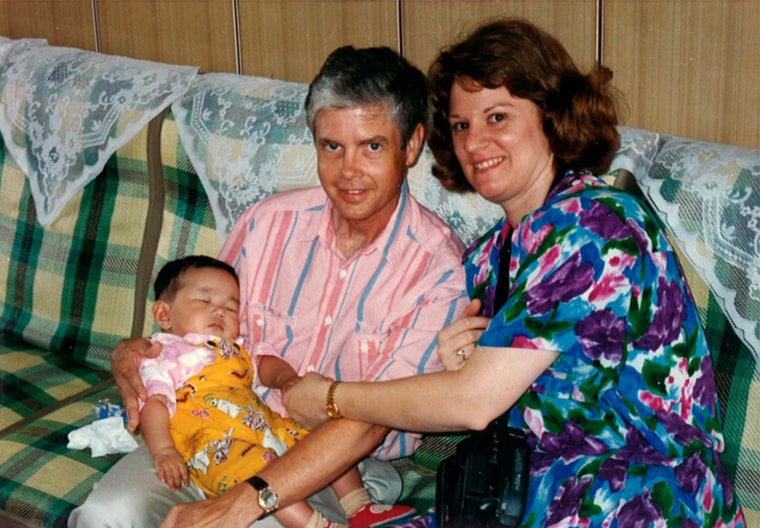 Chang, the Millersville University professor who has interviewed hundreds of Chinese adoptees and their parents, said that Chinese adoptees, unlike Koreans who were adopted into American homes after the Korean War in 1953, have largely grown up at a time when exploring and embracing their cultural roots – even searching for their birth parents – is much more accepted than before.
But he added that there is no single blueprint for how coming-of-age Chinese adoptees construct their identity.
"Some kids reject the idea to look for their birth parents," Chang said. "Other kids really want to look because it's tied to their search for identity."
Regardless of how they ultimately reconcile their identities, many Chinese adoptees like Crotty and Norman still acknowledge an innate attachment to their birthplace and its culture.
"If it wasn't for China," Norman said, "I wouldn't even be here today."