Aneesh Chaganty is no stranger to unconventional storytelling. Before he got his dream job making commercials for Google and before his first feature film took home the top audience award at Sundance, there was "Nug."
"I cannot believe…" Chaganty said by phone during a day of press for "Searching," his directorial debut. "I want to tell every one of my high school friends when I made that: 'Who would've thought I would be talking about 'Nug' now?'"
The 5-minute short film – his first short film ever shown publicly – tells the story of a gun entirely in reverse. It took home his high school film festival's award for Best Short Film (he still has the award on his desk) and the 11-year-old video currently sits at less than 2,000 views on YouTube. But while Chaganty admits the details of the plot are confusing, for "Nug" to exist as part of his origin as a filmmaker makes sense.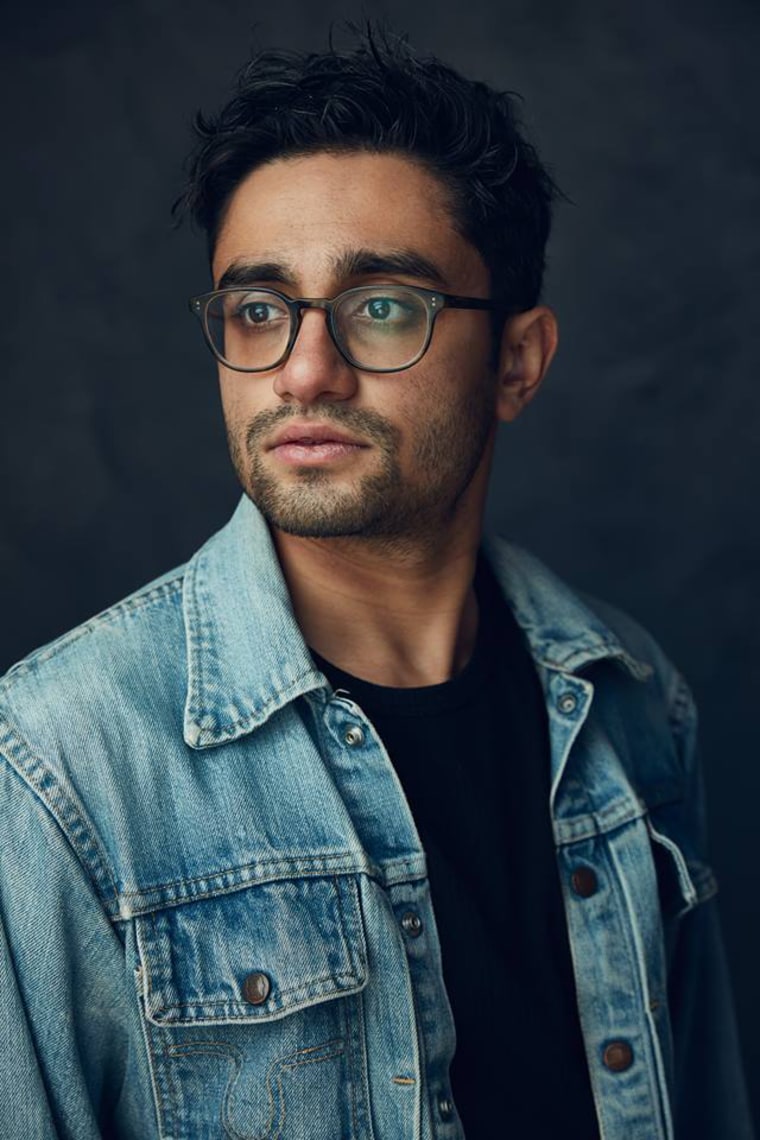 "I see a little early version of myself in that film in trying to do something that was both familiar and unfamiliar at the same time," he said. "In a lot of ways, that's been the core of everything that I've done that has gotten me attention up until this point."
The 27-year-old California native, who credits his love for film to his parents and said he grew up captivated by director M. Night Shymalan's work, first gained attention in 2014 with the ambitious short film "Seeds." The video, which was shot entirely on Google Glass and contains no dialogue, chronicles one man's journey to deliver an envelope containing life-changing news across the globe.
"Seeds" went viral within hours of going online and led to an invitation for Chaganty to join the Google Five, a team of young creatives based in New York City out of the Google Creative Lab. There, he wrote and directed commercials rooted in emotional narratives while highlighting how Google products can improve daily life.
That background was key in developing what would become Chaganty's "Searching."
Making its debut at Sundance, "Searching," which was co-written with Sev Ohanian, is a thriller about David Kim's (John Cho) efforts to find his missing daughter Margot (Michelle La) with the help of a decorated police detective (Debra Messing) and clues left behind on his daughter's internet history.
The film is told entirely through screens, from computer desktops to security cameras to YouTube videos. At one point in the film, David Kim stumbles across a Reddit thread devoted to finding Margot that also suggests he should be considered the primary suspect in her disappearance. It's reminiscent of similar witch hunts that have taken place online (see: the mistaken identity chase after the 2013 Boston Marathon bombing), but Chaganty is careful to point out that technology is not the evil force in "Searching."
"So much of technology is portrayed negatively, but at least from my experience, none of the engineers who make technology and none of our actual daily uses of it feel as negative as its portrayed," he said.
While "Searching" isn't the first film to use screens as the sole device for storytelling – that concept can be first seen in the 2014 thriller "Unfriended" (produced by Russian filmmaker Timur Bekmambetov, who also worked as a producer on "Searching") – it was one that Chaganty worried could be seen as a gimmick if not executed properly.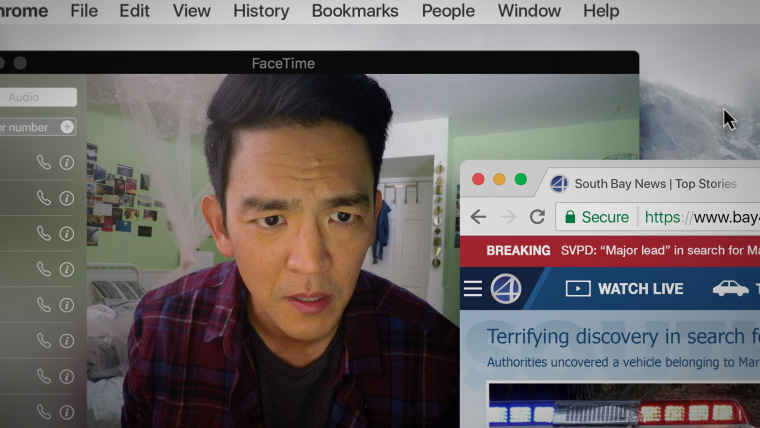 "The production company that was funding this film wanted to make a movie that took place on a computer screen and for a long time, we just kept saying 'no' to that opportunity," Chaganty said.
It wasn't until two months after their last "no" did the answer come to Chaganty and Ohanian: a 6-minute opening montage that introduces the audience to the Kim family and their journey from Margot's birth to the events that shape the father-daughter relationship that frame the rest of the story. Viewers experience the arc of roughly 16 years in a series of "Up"-like vignettes through home movies, iPhoto albums, and milestones marked by calendar events.
So much of technology is portrayed negatively, but at least from my experience, none of the engineers who make technology and none of our actual daily uses of it feel as negative as its portrayed.
"All of a sudden it felt like we had an idea that was not only emotional, engaging, and cinematic, but something that would make you forget that what you were watching was on a computer screen," Chaganty said. "For us, that was the big directive toward what we wanted and it felt like something we were making was being made for the first time."
Chaganty's next challenge was convincing Cho, who he and Ohanian wrote the part of David Kim for, to come on board the project. "It was tough," Chaganty admitted. "You know, I was just a kid who left his job at Google and who's never made a movie of his own."
Although Cho initially turned down the role, Chaganty said an in-person meeting helped convince the "Star Trek" actor it was a project that would work as a cinematic experience. "It wasn't going to be a Youtube video. It was going to feel like movies that I grew up with, and he grew up with. And I think that's what we made," Cho told NPR's Sam Sanders.
For Chaganty, the long process to get "Searching" onto the big screen is paying off: Since its Sundance debut, "Searching" has received mostly positive reviews and a handful of accolades at Sundance, including the NEXT Audience Award. It was acquired by Sony Pictures Worldwide Acquisitions after Sundance and, after a limited theatrical debut on Aug. 24, will open nationwide on Aug. 31 – notably capping off a month of milestones for Asian Americans in Hollywood ("Searching" will be the first mainstream thriller to star an Asian-American lead).
Chaganty's next film, "Run," which he calls an ode to Shymalan, is another thriller about a parent and child, but with one key difference from "Searching."
"I will never make another movie that takes place on a computer screen," he said firmly. "I don't want to be put in a box for a concept like that… so that's the last time I do that."
Follow NBC Asian America on Facebook, Twitter, Instagram and Tumblr.