The parent of a child in the Seattle Public Schools district has raised more than $40,000 in a crowdfunding campaign aimed at erasing lunch debt in the district and two others in Washington state.
After reading a news article about "school lunch shaming" — where students who don't have enough money to pay for lunch are denied food, singled-out with stamps or wrist bands, or are given an alternate meal — Seattle resident and Seattle Public Schools graduate Jeffrey Lew became inspired to launch a fundraiser to pay off existing lunch debt in his city's public schools.
"Reading that article was really awful," Lew told NBC News. "It broke my heart because I was thinking if that was my son at school, and they forced him to clean tables or toss food away, I'd be a very angry parent. No kid should be shamed regardless of if they have money to buy lunch."
The ultimate goal of the fundraising campaign is to completely eliminate lunch shaming and lunch debt, Lew said. In the United States, 76 percent of school districts have outstanding student lunch debt, according to a 2016 School Nutrition Association survey.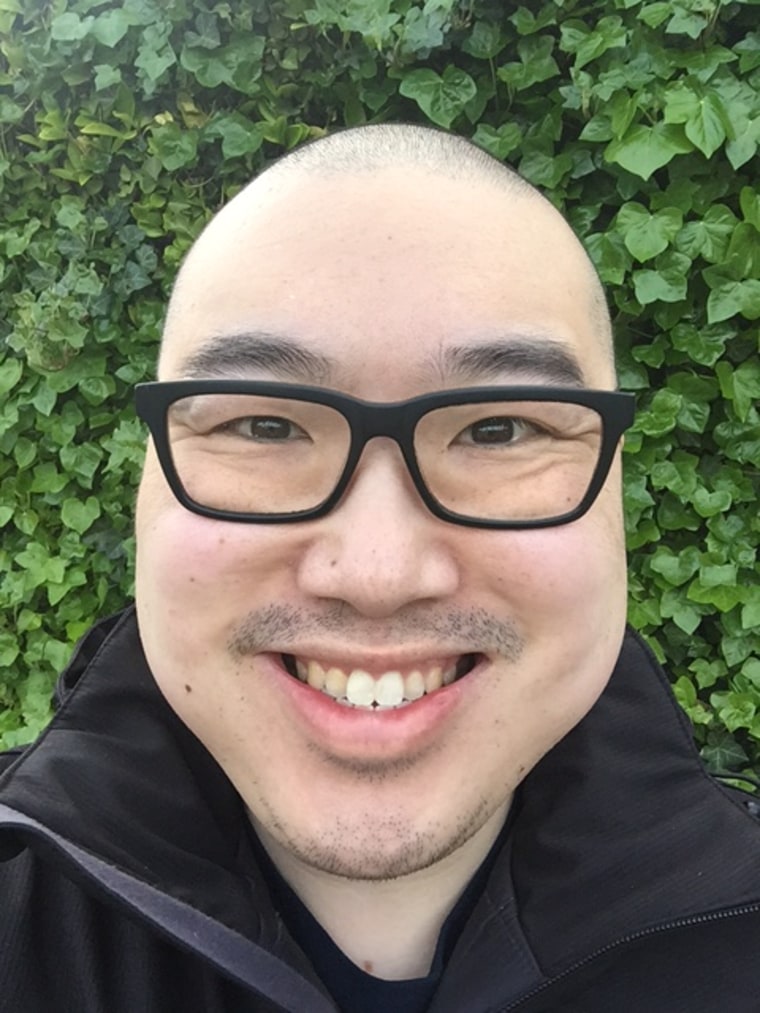 At Lew's son's school, the lunch debt was $97.10, he said. For the entire Seattle Public Schools district, the total lunch debt was $20,000. More than one-third of students in the district receive free or reduced-price meals, according to a report by the Office of Superintendent of Public Instruction for Washington.
Lew set a goal to pay off the district's lunch debt on a crowdfunding website. The target was met within about five days, he said. Among notable donors to the campaign were the Safeway Foundation and singer-songwriter John Legend, who donated $5,000.
In an emailed statement to NBC News, the Seattle Public Schools district said Lew's campaign reflects the generosity of its families and communities.
"As a district, we are committed to partnering with families and communities to provide students the best educational experience," Seattle Public Schools spokesperson Luke Duecy told NBC News. "Part of that experience is making sure all of our students have access to a healthy breakfast and lunch, whether they have money to pay for meals at the time or not."
The district does not engage in any form of "lunch shaming," he added, noting that the district provides breakfast and lunch regardless of whether or not a student can pay at the time.
If a student in the district owes more than $13, school cafeteria managers have the option of offering that student a modified lunch that includes fruit, vegetables, and milk, he said, though the majority of managers choose to provide full meals.
Since surpassing his original goal, Lew has adjusted the goal to raise $50,000 and has launched campaigns to erase the lunch debt at the neighboring Renton and Tacoma school districts. The campaign for the Renton School District received a donation from the Seattle Seahawks, the team announced on Twitter Tuesday. That same day, the campaign for the Tacoma Public Schools district successfully hit its target.
Any additional money raised via Lew's efforts will be used to pay future school lunch debt at Seattle Public Schools, he said.
Lew added that if the campaign continues experiencing the support it has received, he would consider expanding it to cover the debt in other Washington school districts. His efforts have already inspired a related campaign to erase the lunch debt of the Everett School District, he said.
"It would be amazing if we could get the whole state of Washington paid off," Lew said.
Follow NBC Asian America on Facebook, Twitter, Instagram and Tumblr.