New York City's oldest dim sum spot has come a long way from its origins as a local hangout for Chinatown's immigrants. Since Wilson Tang inherited the keys to Nom Wah Tea Parlor in 2011, business has boomed. The restaurant now serves all day dim sum and has even become an iconic backdrop in major productions like The Amazing Spider-Man 2 and Justin Timberlake's music video, "Take Back the Night."
But the modern Nom Wah's story began back in the 1950's, when Tang's uncle, Wally Tang, immigrated to New York City from China at the age of sixteen. He started working as a dishwasher at Nom Wah, already a neighborhood institution since 1920. Within twenty years, his uncle saved enough money to buy the entire building along with the business and maintained Nom Wah as a gathering place for locals serving tea, baked goods and light dim sum.
Wilson Tang spent his early childhood hanging around Chinatown and the family tea parlor until his parents decided to move to Queens for the "white picket fence" lifestyle. Chinese gangs were rampant during the 1980s and Tang says his parents didn't want him to "hang out with the wrong crowd."
From a young age, Tang developed his business acumen watching his father and uncle own and operate distribution businesses. He recalls renting a school cafeteria table for twenty dollars to sell baseball cards and comic books. "Even though we didn't make twenty dollars, I liked buying something for this price then selling for a little higher," said Tang. "I liked that entrepreneurial way of thinking."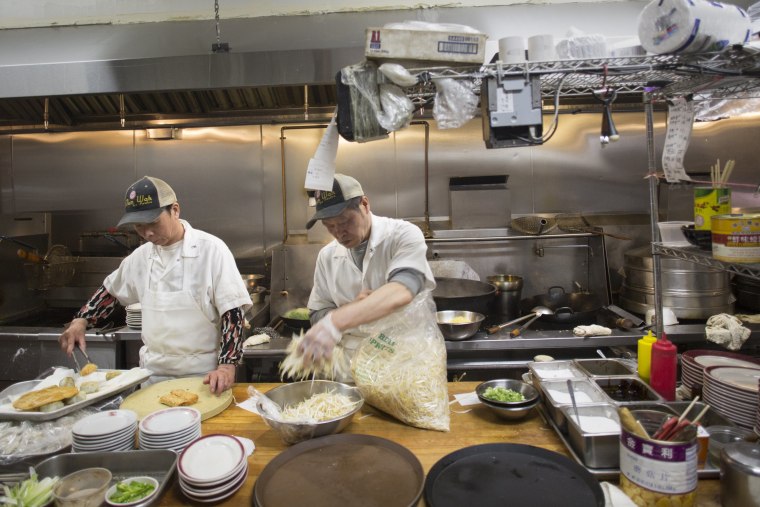 Growing up in the Chinatown community, Tang - who stands six-feet-five-inches tall - was known as "Mr. Tall." When he took his first big business leap – opening a bakery on New York's Lower East Side – the name seemed a natural choice.
At 23-years old, Tang says his first crack at running Mr. Tall's - his first business - was extremely challenging. He couldn't afford to hire much help. Tang ran the entire operation essentially on his own - opening, baking, selling, cleaning, and closing.
One morning around five o'clock, Tang was preparing the ovens at Mr. Tall's when he heard someone knocking on his gate.
"It was my friends and they were like, 'We just left the club!'" said Tang. "I felt like I missed out on a lot of my raging twenties. I wasn't making bank either. I was making just enough to survive."
After four years, Tang decided it wasn't worth it. He sold Mr. Tall's and got a desk job crunching numbers at a financial services firm. He spent the next few years working regular nine-to-five hours, but says he never quite felt satisfied. When his uncle, looking to move on from his role, asked if Wilson would be interested in taking over Nom Wah, Tang jumped at the chance.
"[My parents] were all about the white collar job. They thought the American Dream was to work nine to five, something less grueling."
In 2011, Tang took over - ready to make Nom Wah his own. He renovated the kitchen and re-introduced the Nom Wah of the past to a younger, unfamiliar public as a full service restaurant, serving dim sum all day - a novel concept, breaking from the traditional breakfast or lunch schedule. Business began to take off. Tang embraced the challenge.
Things were not as happy, however, on the home front. Tang's father, he remembers, wasn't pleased with his son's decision to take over the family business. He worried Nom Wah might suffer the same fate as Mr. Tall's.
"[My parents] were all about the white collar job," said Tang. "They thought the American Dream was to work nine to five, something less grueling."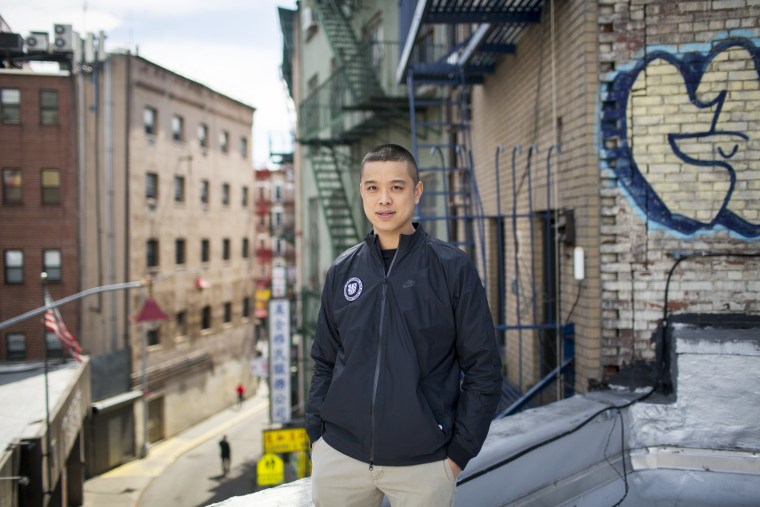 Tang dug in, determined to turn things around. The restaurant's relaunch - updating its menu, opening up to more non-Chinese clientele, while maintaining some nostalgia - captured broad media attention and strong reviews, including from gold standards like The New York Times.
"This is old, old city, time out of time, sun leaking in from the near deserted street, turning everything pale yellow," reviewer Ligaya Mishan wrote. "But Nom Wah is still here. Let's keep it that way."
Tang turned to social media to grow his brand and connect with newer, younger clients for the historic venue.
"We are busy most nights more so than lunch, which makes me very proud," said Tang, "because I can say I changed the mindset of people eating dim sum from a more traditional breakfast or lunch thing to now a dinner thing like Spanish tapas."
Nom Wah's transformation was only the beginning. In 2013, Tang teamed up with former Per Se chef, Jonathan Wu, to open a hip, fusion Chinese restaurant on the Lower East Side called Fung Tu. Where Nom Wah, with its traditional aesthetic, was Tang's connection to his past, Fung Tu laid out his vision for the future - a stark, modern atmosphere and innovative menu.
Tang says he now has plans to franchise the Nom Wah brand and bring their foods into the wholesale business, similar to his father's distribution business of dried goods. In March of 2015, Tang opened a second Nom Wah Tea Parlor in Philadephia.
"The sky," said Tang, "is the limit for me."
"In each generation, you want to have improvement"
Beyond his own business, Tang says he's eager to foster a community of young, Asian-American entrepreneurs in Chinatown as the neighborhood experiences rapid changes. Between 2000 and 2010 alone, the median house value and rent quadrupled. To give more young people like him an opportunity to get ahead, Tang is in the process of creating Nom Wah internships for students who want to learn about the restaurant industry.
"It's happening, people are getting pushed out [of Chinatown]," said Tang. "My part is forming bonds with other business owners and talking about how to bring more to Chinatown." Tang likes to identify and support up and coming Asian-American food entrepreneurs, such as Smorgasburg vendor, Carson Yiu. Tang has helped Yiu to organize several Taiwanese food pop-ups at The Old Bowery Station.
"In each generation, you want to have improvement," said Tang, echoing his father's own wishes. Initially a skeptic, his father is now impressed with the turnaround Tang's overseen at Nom Wah, and his contributions to the revitalization of Chinatown. His father, says Tang, never imagined a "small dinky place," like Nom Wah would allow his son to have a better lifestyle.
His life today, Tang says, may not be the American Dream his parents envisioned for him, but in many ways, it's even better.
"I am living the dream. It's a dream to wake up every morning to know," said Tang. "I get to dictate my own destiny."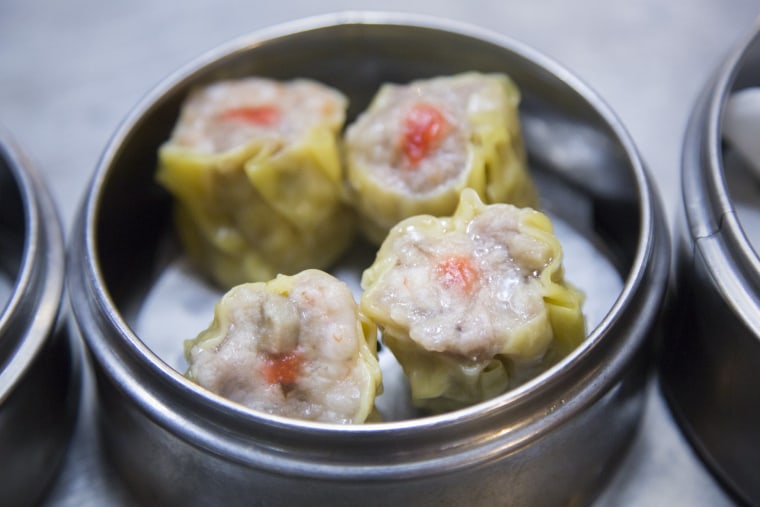 Like NBC Asian America on Facebook and follow us on Twitter.