A Virginia judge denied bond Monday for a security guard accused of fatally shooting an unarmed man who was said to be playing Pokemon Go.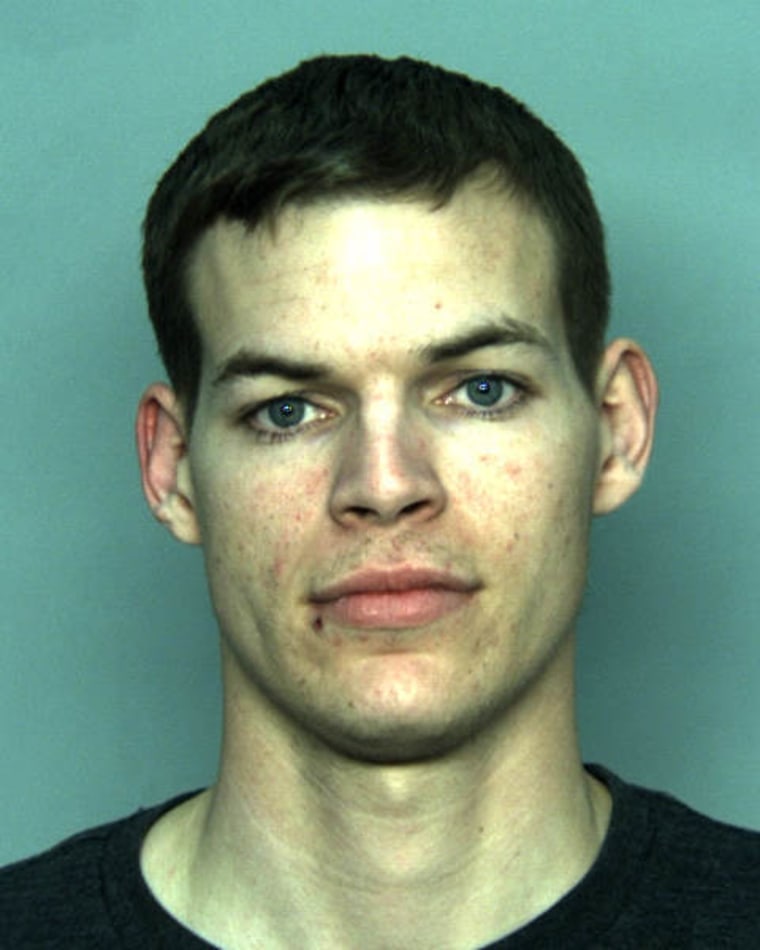 Johnathan Cromwell, 21, appeared at the Monday morning hearing at General District Court in Virginia. He has been charged with second-degree murder and use of a firearm in the commission of murder in the Jan. 26 shooting of 60-year-old Jiansheng Chen in Chesapeake, Virginia.
Cromwell has been in custody since turning himself in on Feb. 16, the day prosecutors announced they had filed charges against him.
At the hearing, defense attorney Emily Munn argued Cromwell wasn't a flight risk, noting that he had remained in the area during the three weeks between the shooting and being charged, according to NBC affiliate WAVY.
She also raised a self-defense claim that an attorney for the security company, Citywide Protection Services, had previously made, the station reported.
RELATED: 'Fear for His Life' Led Security Officer to Shoot 60-Year-Old Grandfather, Attorney Says
The judge, however, denied bond based on the seriousness of the charges and the violence of the alleged crime, according to WAVY.
An NBC News request for comment emailed Monday to Munn was not immediately returned.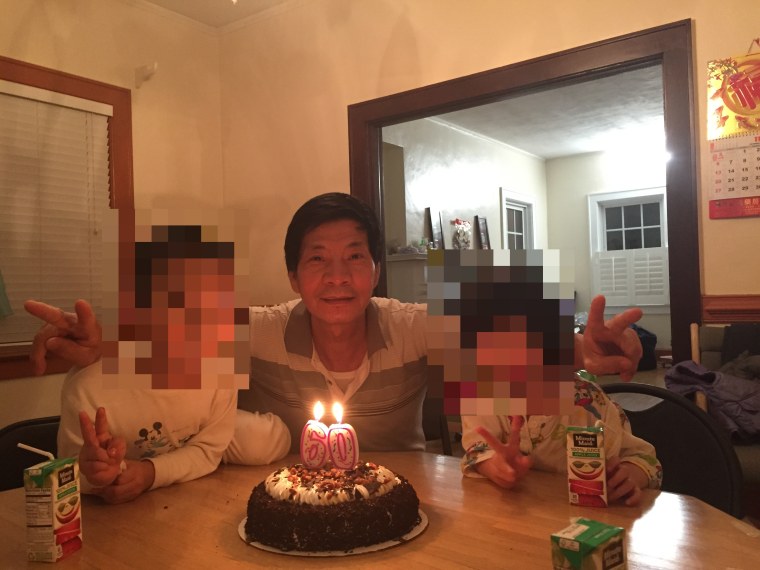 WAVY also reported that the Commonwealth's Attorney Office for the City of Chesapeake offered new details in court of the shooting, telling the judge that Cromwell allegedly fired seven shots. The first came through the driver's side window, prosecutors said, according to WAVY. Cromwell then allegedly moved to the left and fired six more times through the windshield, the commonwealth's attorney said.
Chen, who was unarmed, was hit four times in the upper left chest and once in his left upper arm, prosecutors have said. He died at the scene.
The Commonwealth's Attorney Office for the City of Chesapeake could not immediately be reached for comment late Monday afternoon.
Harry Zhang, president of the Eastern Virginia chapter of the Organization of Chinese Americans, told NBC News between 60 and 70 family members, friends, and supporters of Chen packed the Monday morning hearing.
Among them were Chen's daughter and son, he said, as well as Chen's wife, who lives in New York City.
Chen's daughter and wife broke down in tears, Zhang said, when they saw Cromwell in a prison jumpsuit.
"They just crashed," he said. "It was a very emotional moment."
Zhang also said Chen's brother testified in Mandarin at the hearing. His brother said he lives in fear and worries about his children and employees of the Chinese restaurant he owns, Zhang said.
WAVY spoke with Cromwell's father who said he is confident his son acted in self defense. He added that his family fully supports his son. He also said Citywide Protection Services had not fired Cromwell.
Funeral services for Chen are scheduled for March 12 and March 13 in Manhattan's Chinatown.
Cromwell allegedly confronted Chen, a retiree and immigrant from China, after Chen drove his blue van into the driveway of the River Walk clubhouse parking area, prosecutors said. A Chen family attorney has said Chen went there to play Pokemon Go, a GPS-based virtual reality game.
It was a way for him to bond with his nieces, nephews, and grandchildren, according to the attorney.
Cromwell stopped his own vehicle in front of Chen's, according to a statement from Commonwealth Attorney Nancy G. Parr. Chen then backed up and turned his van around to the entrance of the driveway, which faces River Walk Parkway, prosecutors said.
Cromwell exited his car and said "stop" before allegedly firing his weapon, prosecutors said.
Police have previously said that Chen and Cromwell had had a disagreement. Chen's command of English was "very, very limited," according to Greg Sandler, an attorney who had represented the Chen family.
"It's a relief to the family, the community as well, and the public in general because we feel safe."
Sacks, the security company's attorney, has said he didn't "have any information to indicate that the events in this case occurred because of a language barrier."
He also said Cromwell attempted to get out of the way of Chen's car, but "whatever evasive action the security guard tried to take, the van tracked and followed the officer ignoring commands to stop."
"Ultimately, faced with a situation in which he could not safely escape the oncoming van headed straight for him, the security guard, out of total necessity, and in reasonable fear for his life and safety, fired in an effort to stop and repel the threat to his life and safety," Sacks said in a statement in early February.
The River Walk Community Association and Citywide Protection Services have also disagreed about the terms of the contract for guarding the community.
The association maintains it was for unarmed services, but the security company's attorney has said it was for both armed and unarmed services, and that it was up to the company to decide which to provide.
The homeowners' association initially suspended the contract as authorities investigated the shooting, but then terminated it last week after Cromwell was charged, according to a River Walk Community Association spokesman.
Meanwhile, Cromwell's attorneys Monday appealed Judge Stephen Telfeyan's decision not to grant bond, according to WAVY. Another hearing is scheduled for Friday morning.
Zhang said Chen's family is relieved that Cromwell still remains behind bars.
"It's a relief to the family, the community as well, and the public in general because we feel safe," Zhang said.
Follow NBC Asian America on Facebook, Twitter, Instagram and Tumblr.