Were it not for both index fingers being broken in a rugby game at age 12, Seiji Ozawa, then a fledgling concert pianist, might not have turned to composition and conducting.
Now after a brilliant career, highlighted primarily by serving at the helm of the Boston Symphony Orchestra for 29 years, Ozawa has been named one of the this year's Kennedy Center Honorees.
Ozawa, 80, known for trading in the stuffy attire of an orchestra conductor for white turtlenecks and flowing hair, brought both a modern style and Asian flair to the podium.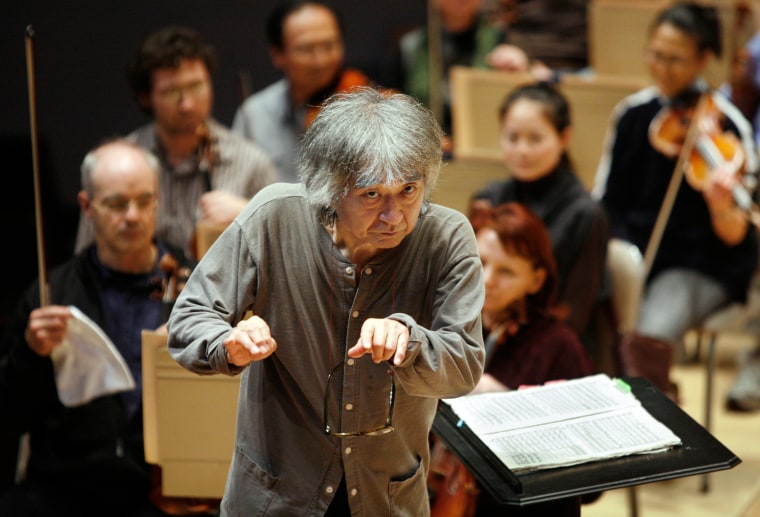 Boston-based critic Michael Steinberg described first seeing Ozawa in 1964 as observing " …a kind of lightness and grace that was in the music-making, but above all a physical gift for conducting that I've never seen surpassed by any other conductor." In Ozawa, Steinberg saw "an incredible current of energy that seemed to begin in the small of the back and flow up the spine and across the shoulders, along the arms, through the hands all the way to the point of the stick, and into the air beyond. It was a beautiful thing to watch."
RELATED: Rita Moreno to Receive Prestigious Kennedy Center Honor
Before Boston, Ozawa made his mark across North America with stints as an assistant conductor at the New York Philharmonic under Leonard Bernstein and Herbert Von Karajan. He went on to musical directorships in Chicago, Toronto and San Francisco, before finding his ultimate home in Boston.
Born into a Japanese family living in Manchuria when it was an occupied province in China, Ozawa's family returned to Japan where his musical studies began at age 7.
In December, Ozawa will be honored along with the rock band, the Eagles, songwriter Carole King, director George Lucas, and actresses Cicely Tyson and Rita Moreno.
The Kennedy Center has honored recipients at its December fundraiser to celebrate their lifetime contributions to American culture through the performing arts. Honorees are selected by the center's board of trustees based on excellence.