The year is 1986. A group of teenagers clad in bucket hats and neon prints come together for the summer. They drink, party, fight, fall in love, and more--all to the accompanying tunes of The Clash and Spandau Ballet.
On paper, "Seoul Searching" fits right in with a Saturday movie marathon of 80s classics. But what sets director Benson Lee's 2015 homage to John Hughes apart is its unique setting of a summer camp in South Korea and a commitment to diverse casting not regularly found in Hughes' best-known works.
"I was a huge fan of John Hughes and the '80s except for the depiction of Asians," Lee told a crowd at the Los Angeles Film Festival in June. "This country is half made up of minorities but the cinema doesn't reflect that."
"Seoul Searching" tells the story of Korean teenagers from around the world who are sent to a government-sponsored summer camp in Seoul in order to connect them with their heritage. Based on Lee's own experience at a similar camp, "Seoul Searching" opens with what producer Andrea Chung describes as a "lighthearted" introduction to the characters, but eventually leads to a deeper understanding of what it means to grow up in in multiple cultures.
"This film isn't really about labels," Chung told NBC News. "Everyone is, at the end of the day, different. They may look [similar] on the outside, but everyone's different and everyone is trying to go through their own 'identity journey' to find where their identity lies."
"You can't wait around and assume that people are going to wake up one day and say, 'I'm going to hire a minority actor today.' You really have to push for it and come up with a concept."
Chung said one of the keys to bringing "Seoul Searching" to life on screen was the personal connection the cast--actors and actresses who came from around the world--felt with Lee's story. "There were a lot of cultural differences...but there was a huge parallel between what was going on on the set and what the characters were going through in the movie that had to with the questions: 'Am I Korean? Am I fully Korean? Am I not Korean? What am I?'" she said.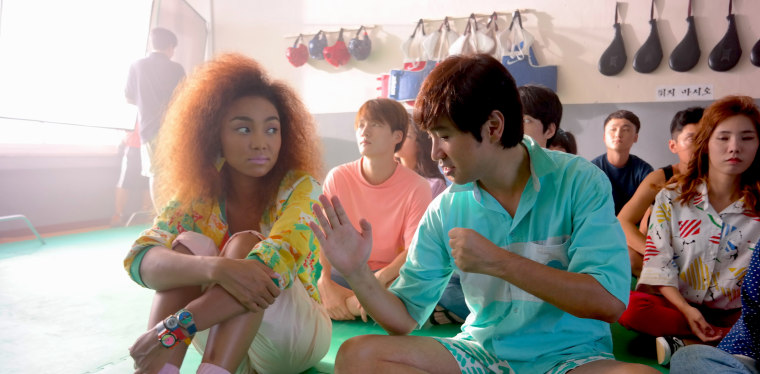 To find their ensemble, Lee and Chung dedicated time and effort to encouraging young, diverse talent to audition for the film through Facebook and YouTube videos. The result: thousands of submissions from actors of Asian descent who were passionate about the story "Seoul Searching" wanted to tell.
Because diversity was critical to accurately telling the story, Chung said, this method of casting opened doors to discovering talented actors whose opportunities would have been limited if the casting call were for a "traditional" 80s teen comedy.
"You can't wait around and assume that people are going to wake up one day and say, 'I'm going to hire a minority actor today.' You really have to push for it and come up with a concept," she said.
The international cast, half of whom were chosen through Facebook, includes American actor Justin Chon of "The Twilight Saga"; Esteban Ahn, a musician who grew up in Spain and is more commonly known on YouTube under the name "SanchoBeatz"; and newcomer Rosalina Leigh, who had never acted before sending in her audition tape.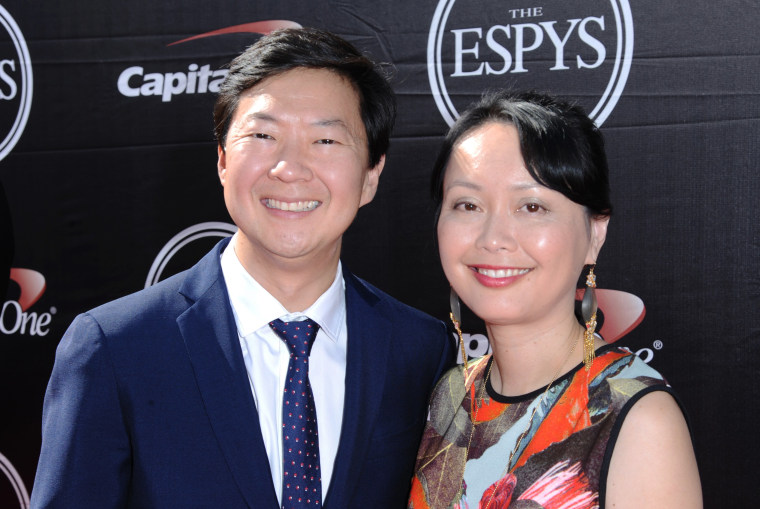 Along with a variety of talent, actor Ken Jeong signed on as an executive producer after seeing the film at this year's Sundance Film Festival in January, where it premiered to positive reviews.
"I went to a similar camp--not in Seoul, but a few hours away from Seoul," Jeong said in June after the film's screening in Los Angeles. "There were aspects of the movie I totally related to, painfully related to."
"Seoul Searching" will make its New York debut this weekend at the Asian American International Film Festival, the first and longest running festival in the country devoted to films by and about Asians and Asian Americans. But despite its all-Asian cast and screenings across the country at various festivals highlighting Asian American talent, Chung says she and Lee never focused on promoting the film as solely for one ethnic group.
"What we found in showing this movie is that people that grew up with the influence of another culture really responded to it," she said.