Seventy-year-old Josefino "Phinoy" Perez wears polished shoes, black pants, and a tie as he walks over to the Blessed Sacrament Catholic Church in Hollywood, California, to give thanks to God. Perez says he dresses in such a way that you would not able to tell he had been homeless for nearly a year.
"When I go to church I dress up very good, nicely combed...and I dress very smart," Perez told NBC News. "Most of my friends told me, 'You look very smart.'"
Perez immigrated to the U.S. from the Philippines 20 years ago and settled in Los Angeles County to take care of his late father.
But six years ago, things began to take a turn for the worse. Perez lost his job as a caretaker and was struggling to make ends meet, moving often from one temporary job to another.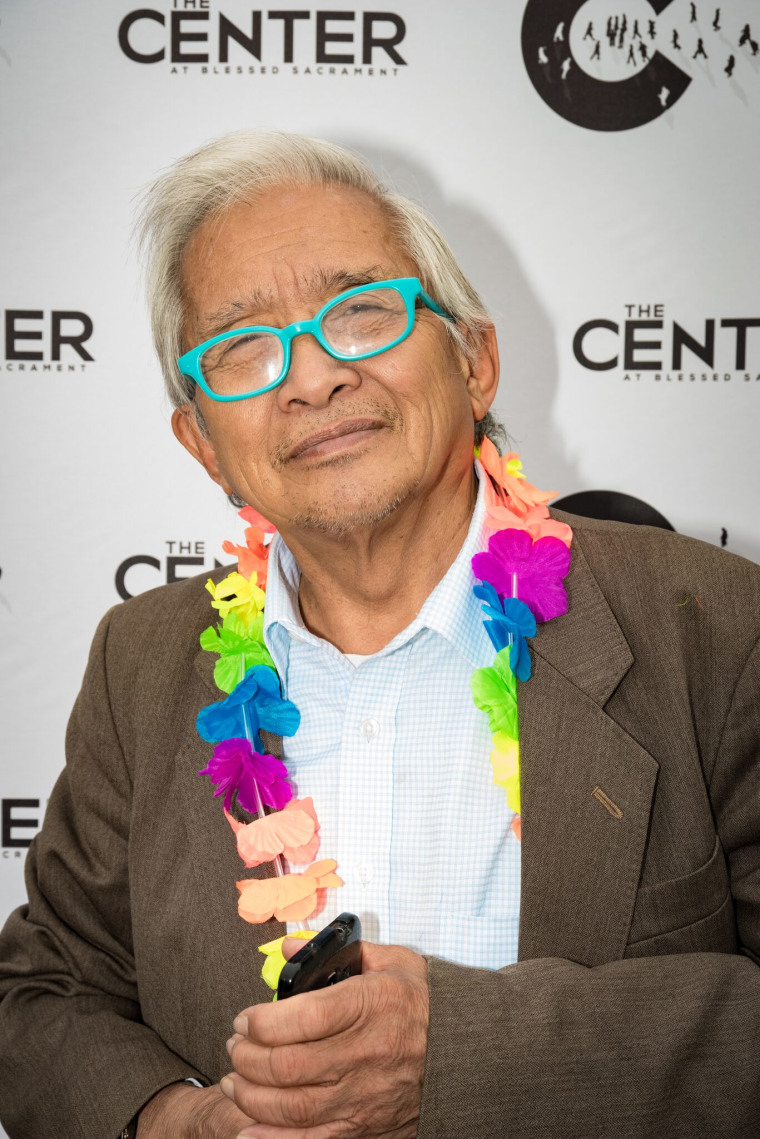 "Whenever I think 'America,' I was thinking I would have a good life here. At the beginning I had a good life, but when I lost my job six years ... then I started struggling," he said.
During his periods of job hunting, Perez would spend most of his time at the local library searching for work on Craigslist. Last year, he found himself unable to make rent payments after exhausting all other options.
Today, Perez is one of the millions of elderly Americans struggling to find a job while also attempting to transition from homelessness which, according to a new census released in May, has risen in Los Angeles County by nearly 6 percent over the past year. Regions like the San Fernando Valley, where Perez currently resides, has seen an even more significant spike — at 35 percent.
Megan Hustings, director for the National Coalition for the Homeless, told NBC News that affordable housing can be difficult to navigate not just in large cities, but rural and suburban areas as well.
"Specifically with older folks we are seeing there is just a higher number of people … getting to that age where they are retiring, they're having health issues, and having a harder time finding affordable housing," Hustings said.
According to the Homelessness Research Institute, homelessness among elderly adults is projected to increase 33 percent by 2020. The number of elderly adults facing homelessness is expected to double between 2010 and 2050.
"I'm so afraid because it was my first time to be homeless and I didn't know where to go...I cried and said, 'God, please would you please end homelessness of mine?'"
Perez says that after he was evicted from his his rent-controlled apartment in August 2015, he spent one night on the street and five days at a motel until a social worker put him in contact with four different shelters in the San Fernando Valley, including a shelter formerly operated by the Filipino American Service Group Inc., in Echo Park, California. (The group recently closed its shelter due to funding and security issues, executive director Yey Coronel confirmed to NBC News.)
"I had no steady income for the past six years," Perez said. "Forty years ago, apartments wasn't too expensive. I paid maybe $199. Now it's expensive."
Over the past year, Perez often spent time at the Blessed Sacrament Catholic Church in Hollywood, where he would line up at the food pantry early morning for breakfast and then take the bus to get to his next destination. During the time he moved from one shelter to the next, he recalls constantly praying and hoping for an end to his homelessness. There were nights when he couldn't sleep.
"I'm so afraid because it was my first time to be homeless and I didn't know where to go. I didn't have any place so I asked the Lord: 'Please help me because I don't know where to go.' I cried and said, 'God, please would you please end homelessness of mine?'" Perez said.
The friends he made at church recommended he connect with The Center at Blessed Sacrament, a non-profit organization aimed at ending homelessness in the Hollywood area. Nathan Sheets, director of operations and programs at The Center, told NBC News there's been a collective effort to focus on the "housing first" approach to address homelessness, but says it's just as important to retain and help people transition into permanent housing.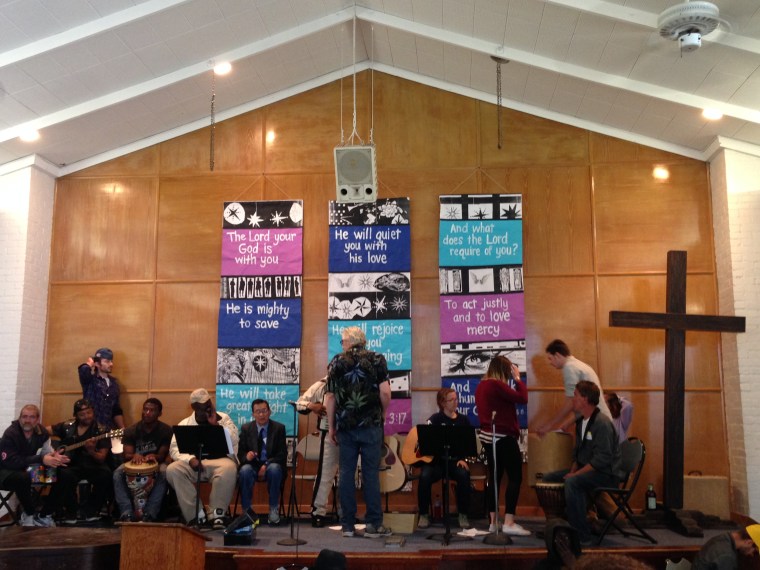 "In conjunction with 'housing first' you have to have community services for people so that they don't fall out of housing, and we've seen it increasingly. It's not important to get people to housing unless you can actually keep them there," Sheets said.
This July, Perez was eventually matched with permanent housing in Winnetka, Los Angeles, in a low-income subsidized building for seniors.
"I don't have any more fear. I go to the shelter and the Blessed Sacrament to ask for food," he said, but adds that despite being matched with housing, he is still struggling: "I still consider myself homeless."
Follow NBC Asian America on Facebook, Twitter, Instagram, and Tumblr.