Students and faculty of San Francisco State University's (SFSU) College of Ethnic Studies packed a meeting with the university's president and provost Thursday to discuss new budgetary guidelines that college faculty said would incapacitate the program, the landmark first ethnic studies program in the nation.
"This is a longstanding budget crisis. It may in fact not be a 'new budget cut,'" Andrew Jolivette, chair of SFSU's American Indian studies department, told NBC News. "The president has told the chairs and directors in the college that he agrees our college has had a disproportionate cut to our budget in comparison to every other college on campus over the past 10 years, which has created a permanent $500,000 budget reduction that the university has been correcting year to year rather than making a permanent correction and increase in our budget."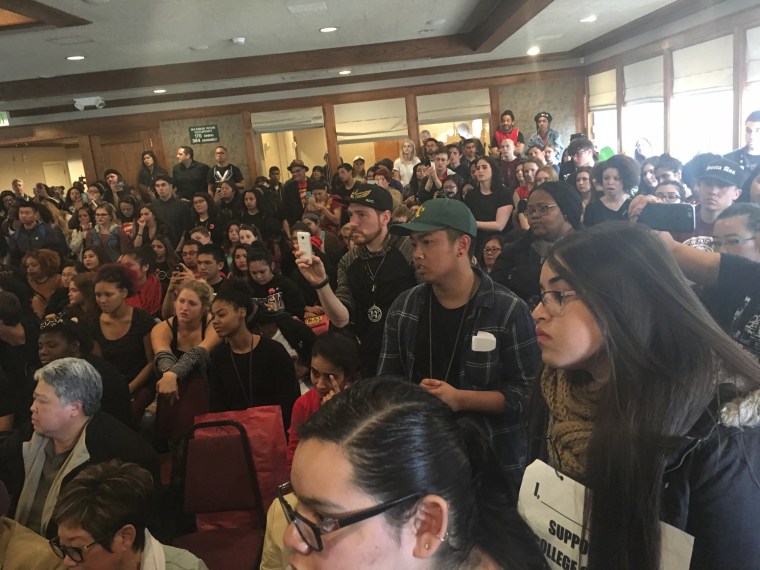 In a statement prior to the meeting, SFSU president Les Wong said that the 2016-2017 budget had not yet been finalized and was expected to closely resemble the previous year's. However, Wong said, "When budget gaps have been discovered in other programs, a strategy was developed that allowed the program to continue while arranging to pay back its debt to the university within a set time frame. In the case of the College of Ethnic Studies, no reimbursement plan has been requested. But the college has been asked to adapt to new budgetary discipline moving forward."
Students and faculty questioned administrative decisions concerning prior budget cuts that disproportionately impacted students and faculty of color and asked that funding for the college be restored to pre-2007 levels. "The Provost has spent a 14 million dollar surplus in six years," Jolivette said. "Rather than building her budget, she has caused academic affairs to hemorrhage, and now we are bearing the brunt of this lack of advancement in academic affairs."
Noting that the Asian-American studies program at SFSU is one of the oldest and largest departments in the nation, Grace Yoo, chair of Asian-American studies, told NBC News that the potential 40 percent decrease in funding would be "devastating."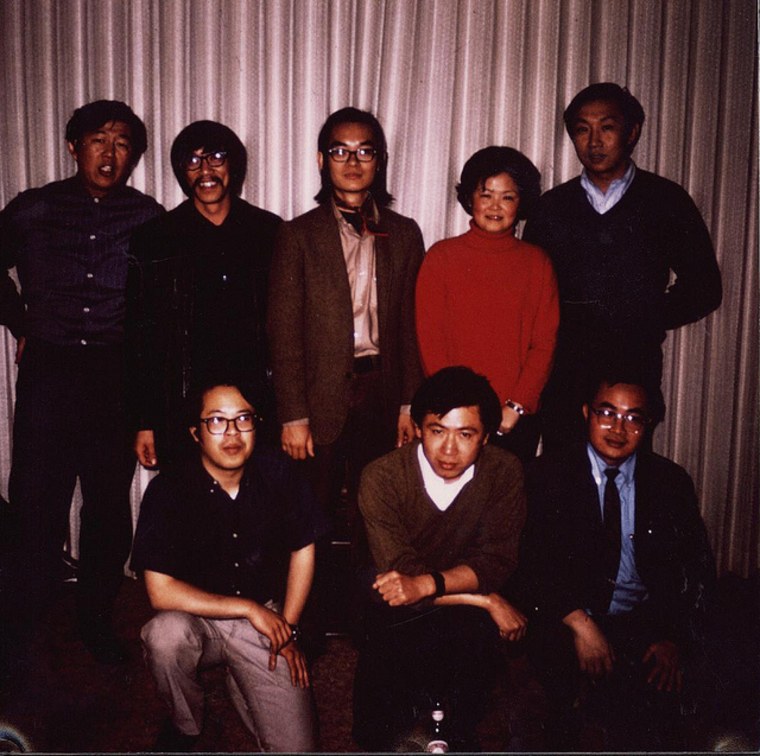 "It will wipe out our lecturer pool," she said. "It may mean that students will be unable to receive the courses they need for graduation. It may also mean cuts to our masters program."
RELATED: Can Ethnic Studies Improve Student Achievement? Researcher Says Yes
At the Thursday meeting, Arlene Daus-Magbual, one of the lecturers in the Asian-American studies program spoke about the importance of ethnic studies at SFSU, particularly for students of color. "What does that mean when the birthplace of ethnic studies says 'no more'?" she said.
Wong agreed to provide an additional $200,000 to the college during the meeting, according to Jolivette. "That's a start but our work will require more. Today [Wong] saw the power of the students, the power of the people," he said.
RELATED: Editorial: It's Time to Step Up for Asian American Studies
The university issued a statement following the meeting confirming that the university will cover the college's budget gap for the next year:
President Wong affirmed his commitment to the long-term existence of the College of Ethnic StudiesThe University will cover the College of Ethnic Studies budget gap for 2016-17, in order for the College's faculty, staff and students to have more time to plan for future [years]There will be no reduction of courses or staff in the College of Ethnic StudiesTo increase budget transparency, each academic college will be asked to form a Budget Advisory Committee made up of students, faculty and staff
SFSU's ethnic studies program and ethnic studies as an academic discipline came out of historic student strikes in 1968 and 1969 led by the Black Student Union, Third World Liberation Front, and community leaders.
"SFSU is one of the key touchstones for the ethnic studies movement because of the historic Third World Strike, touching off a wave of militant commitment to the ideal of self-determination in education," Francis Wong, an Asian-American studies master's candidate told NBC News. "I chose to pursue my MA here because of this history and of course for the close connection of the AAS program here with work going on in the community. I continue to be inspired by the engaged scholarship of my colleagues here."
Follow NBC Asian America on Facebook, Twitter, Instagram, and Tumblr.