Sharmeen Obaid-Chinoy, an Academy Award-winning and International Emmy Award-winning director and journalist, will be the first person of color and the first woman to direct a "Star Wars" film. 
She will direct one of the three upcoming films announced Friday at Lucasfilm's Star Wars Celebration Europe 2023. The film, which will be set after 2019's "Star Wars: Rise of Skywalker," will focus on Jedi Master Rey (Daisy Ridley) as she builds a new Jedi order. 
Obaid-Chinoy, who is Pakistani Canadian, shared her excitement about the role on Instagram. 
"I've spent my life meeting real life heroes, who have overcome the most oppressive empires and battled impossible odds and that to me is the heart of Star Wars...which is why I was attracted to the promise of a new Jedi Order …And why I'm particularly excited about being immersed inside a Jedi Academy with a powerful Jedi Master," she wrote.
It was also announced that directors James Mangold ("Indiana Jones") and Dave Filoni ("The Mandalorian") were tapped to direct the other upcoming films in the franchise.
"We're thrilled to be working with some of the best and most passionate filmmakers on projects that will span the past, the present and the future," Lucasfilm president Kathleen Kennedy said during the showcase about the production company's projects.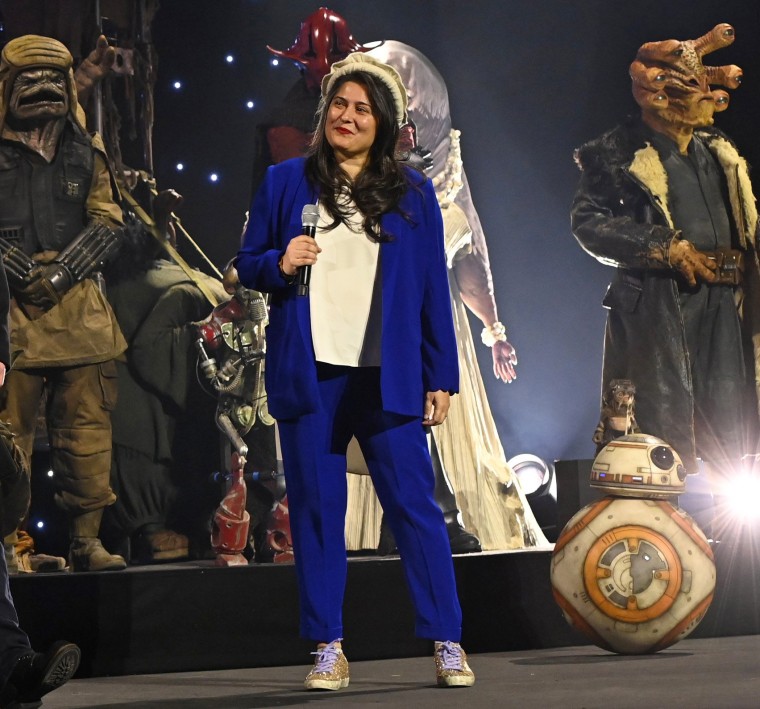 Past directors for the franchise's films include George Lucas, Irvin Kershner, Richard Marquand, J.J. Abrams, Gareth Edwards, Rian Johnson and Ron Howard.
Obaid-Chinoy, acclaimed for her work as a documentarian, also directed two episodes of Marvel's hit superhero television series, "Ms. Marvel."
Obaid-Chinoy has several accolades for past projects. She took home the Oscar for best documentary short in 2012 for "Saving Face," a film about a plastic surgeon who returns to Pakistan to provide surgeries to victims of acid attacks, and again in 2016 for "A Girl in the River: The Price of Forgiveness," the story of a woman in Pakistan who was sentenced to death for falling in love.
She also won seven International Emmys, six in 2013 for "Saving Face," and one in 2014 for best documentary with her episode, "Pakistan's Taliban Generation," in Channel 4's investigative series "Dispatches."