When artist Katie Yamasaki was in seventh grade, a teacher asked her if she wanted to tell the class what had happened on Dec. 7, the anniversary of the attack on Pearl Harbor.
Not taking the bait, Yamasaki told the class about how that was the day her great-grandfather was arrested by the FBI on suspicion of being a spy because he owned a produce market. She also mentioned how her family was held in incarceration camps during World War II.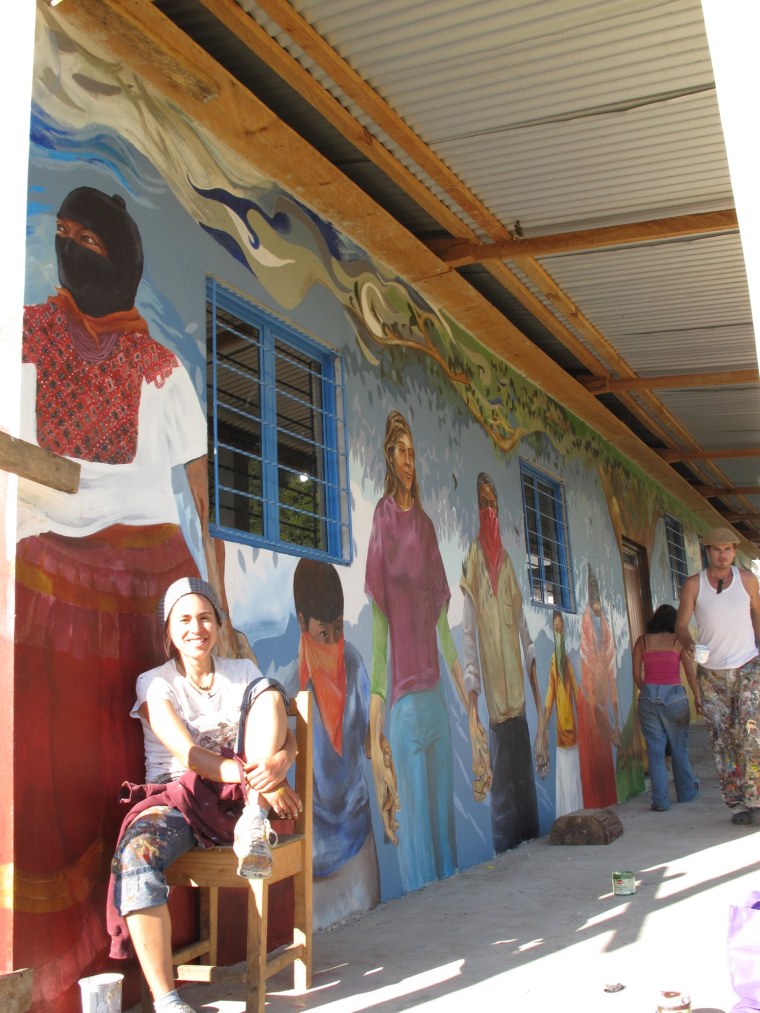 But her teacher told the class that the incarceration of Japanese Americans never happened. And after that day, Yamasaki said she never learned anything about the Japanese-American experience in school again.
"To have that shut down and then go through the rest of my education without it ever being taught just felt like, 'oh this is so wrong,'" Yamasaki said. "And I know that this is not exclusive to Japanese-American history."
Starting this semester, students in the U.S. will be able to learn about the World War II incarceration of Japanese Americans from Yamasaki's 2013 children's picture book, "Fish for Jimmy," which was selected to be included in the newest version of McGraw-Hill Education's anthology textbook for fourth grade students.
Inspired by a true family story of incarceration at Granada War Relocation Center in Colorado, "Fish for Jimmy" follows two brothers who are incarcerated during World War II with their mother.
RELATED: When Japanese Americans Were Caged: 75 Years After Executive Order 9066
Not understanding why they had to leave their home, missing their father who was arrested by the FBI, and unused to the cafeteria-style camp food, younger brother Jimmy stops eating. Older brother Taro sneaks out of the camp at night to catch fish in a nearby stream, and Jimmy is slowly nursed back to health.
"'Fish for Jimmy' to me was a way to humanize the internment for children, to show that kids were there too," Yamasaki said. "Kids coped in many ways, and kids helped each other, and sometimes we have to help our brothers and our sisters."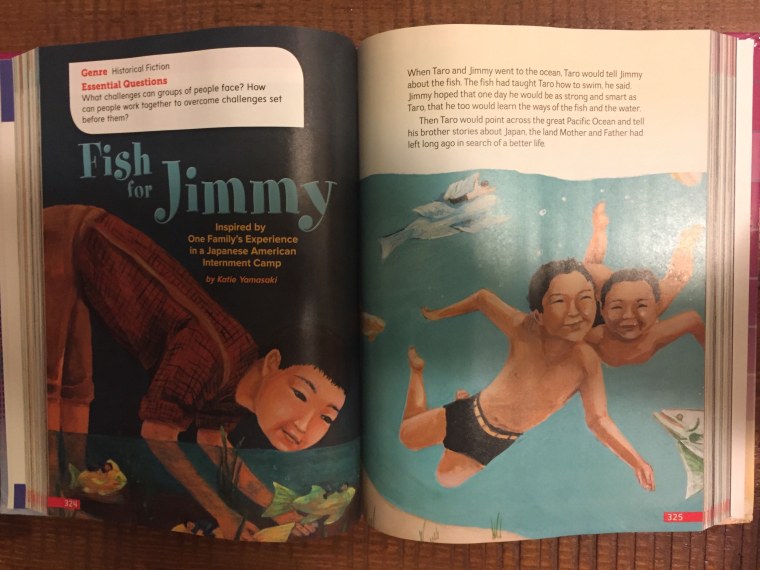 Nancy Konkus, the director of early reading at McGraw-Hill Education, said that the story is an age-appropriate way to teach a "difficult and often overlooked part" of U.S. history.
"The bond between Jimmy and his older brother, Taro, and the sacrifices made by many Japanese American families represent courage and devotion to one's family and culture," she said. "Because of its strong ties to our theme, 'Our History, Our Heritage,' we made this story the capstone selection within the unit."
Raised in Michigan during the 1980s, Yamasaki remembers the recession during the early 80s and anti-Asian racism connected to layoffs at nearby car companies.
"I think a lot of American early education teaches that we're always the good guy, and we're not always the good guy."
A muralist, children's book author and illustrator, and teaching artist, she comes from a family of artists and is the granddaughter of Japanese-American architect Minoru Yamasaki, who designed the twin towers of the first World Trade Center.
Yamasaki said that while she was shielded somewhat by having a famous grandfather and a white mother who was active in her school, she was continually shocked by the casual racism she encountered, even from friends she had known all her life.
She noted that "Fish for Jimmy" is more relevant than ever considering today's political climate.
"I keep thinking this will relate to one group, but then it ends up relating to a completely different group and that surprises me," Yamasaki said. "And that's nice."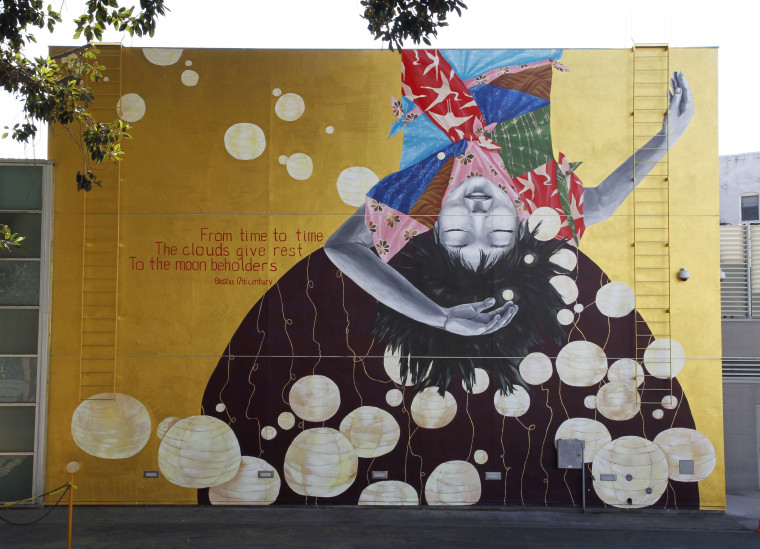 She added that at a recent exhibition of the art from "Fish for Jimmy" in New York City, a Syrian person who had lived in refugee camps commented on the final image from the book, which shows older brother Taro and his father looking out from the fence of the incarceration camp. The former refugee told Yamasaki, "I know that look," she said.
"'Fish for Jimmy' to me was a way to humanize the internment for children, to show that kids were there too."
"I don't personally know that look because I have never been on the inside of one of those fences," Yamasaki said. "But I felt grateful that it resonated because that's all that you can hope for is that you are doing it right enough that people will connect."
In addition to her appearance in classrooms, Yamasaki is working on more projects that such on multiculturalism. She has finished her fourth children's picture book, "When the Cousins Came," scheduled for release in spring 2018 by Holiday House. The story follows two sets of cousins — one pair from the city and one from the country — based on her experiences growing up in a multiracial family with 31 first cousins.
She is also currently working on a children's picture book about her grandfather to be published by Lee and Low Books. She said her grandfather's designs were a response to the racial discrimination and racial profiling he faced throughout his life and career.
Yamasaki hopes that her murals, books, and "Fish for Jimmy" will help young people realize the power they have to help those who are bullied for being different and to challenge larger political issues like the travel ban or the border wall.
"I think a lot of American early education teaches that we're always the good guy, and we're not always the good guy," Yamasaki said. "So I think it's good for kids to grow up with a consciousness that our country has made mistakes — huge mistakes — and it's OK to challenge that."
Follow NBC Asian America on Facebook, Twitter, Instagram and Tumblr.