A little more than a decade ago, Sheng Thao was living in her car and sleeping on strangers' couches with her newborn son, unsure where she'd find her next meal. 
On Monday, she becomes the youngest mayor of Oakland, California, in 75 years and the first Hmong American to lead a major city, after winning November's election by fewer than 700 votes. 
"Being the first Hmong to represent a city with hardly any Hmong people — that's broken a glass ceiling that Hmongs never even saw for themselves," Thao, 37, said. "It shows that we can represent people who don't look like us, that we've surpassed the point of leading our own communities."
Born to Hmong refugees who fled genocide in Laos during the Vietnam War, Thao grew up living in poverty in Stockton, California, the seventh of 10 children. She lived in public housing most of her life and, in her early 20s, became involved with an abusive partner who left her pregnant and homeless, she said. 
Those experiences informed her progressive policies, Sheng said. As a city council member, she helped pass legislation to extend paid leave policy and make Oakland the first Californian sanctuary city for abortion rights. As candidate for mayor, she pledged to strengthen renter protections, create recreational vehicle parking sites for those who live in their cars, and expand violence prevention services. Over the next eight years, she said, she hopes to build at least 30,000 new housing units across the city. 
Thao spoke with NBC Asian American about her vision for Oakland and how her upbringing shaped her advocacy for working families. The interview has been edited for length and clarity.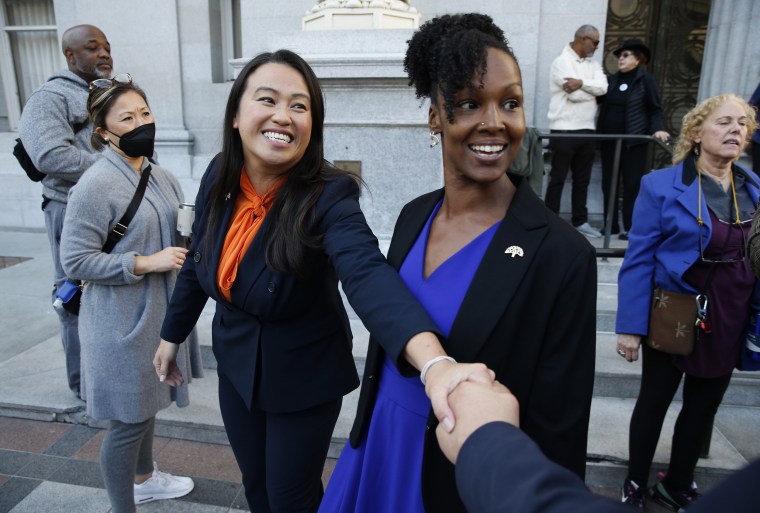 NBC Asian America: You're the first Hmong American to become mayor of a major city. How did your heritage and background shape your view on American politics and mold your progressive beliefs?
Thao: We're very clan- based so we truly take care of each other. We work off a clan system and pick presidents at a community level. Everybody is an aunt or uncle or cousin to everybody else. Growing up in poverty in such a tight-knit community gives me a whole different lens on how I can support my community. I remember being 4 years old and counting change for my mom at the grocery store because she doesn't understand English and doesn't know how to count. My parents are still on MediHealth even though their daughter has made it. So I'm interested in impacting the lives of those who live on the margins. That's been my charge in life since I was a young girl.   
With the support of welfare for your child, you went to community college and became valedictorian, then transferred to U.C. Berkeley and graduated with a degree in legal studies. Why was it so important to continue pursuing education while raising a child?
Hmong people don't historically have formal education. When I was growing up I was in a school that taught 4th and 5th graders together and 5th and 6th graders together.
I went to college because I knew I needed to plan for long-term financial stability for myself and my child. Fortunately there were scholarships and programs that helped make it happen. I was considering being a lawyer initially but quickly learned that I loved serving the public. And I also saw how important it was for people like me — with lived experiences like mine — be at the table when decisions are being made.  
What, then, led you to politics?  
Thao: It was truly an accident. While I was on track of going to law school, my son was outgrowing his clothes. I didn't have the money to pay for new clothes for him, so I needed a paid summer internship. I found a program called APAPA, which paid me $1,000 to intern with at-large council member Rebecca Kaplan. That's when I learned that the policies these legislators pass most impact the lives of people who live on the margins. I became passionate about making sure I can be a voice in local government for working families.  
In your 20s, you escaped an abusive relationship and lived in your car with your infant son. What does it mean for Oakland's homeless residents to have a mayor who has shared experiences?   
Thao: When you're unhoused, you turn on the mode of survival. It makes a hugely negative impact on your mental health that can spiral into many other things, including drug abuse, or the further deepening of mental health issues. Going into a very violent relationship, having to use public services and not seeing the government show up to connect the dots — that's what really stood me up to say, "Poverty and homelessness are very systemic issues." It's universal for people who didn't grow up with the resources they should receive. The urgency of getting people into temporary or permanent housing becomes very personal for me.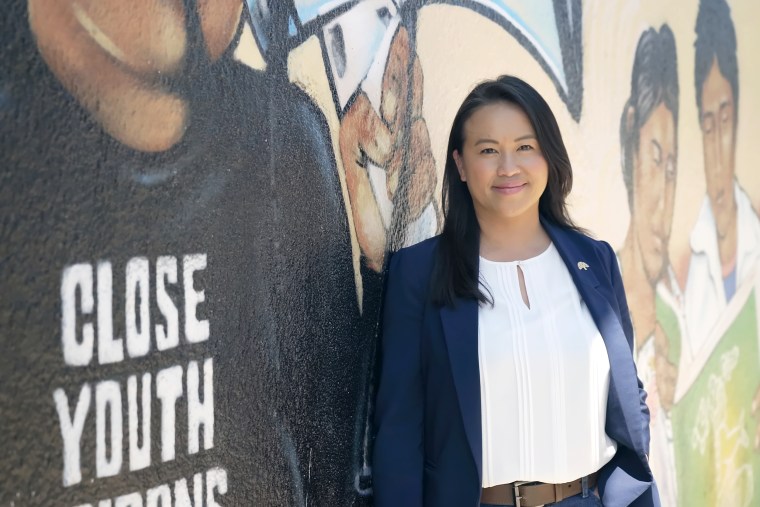 Oakland's homeless population rose by 24% over the past three years — one of the largest increases for a major city. What are some first steps you plan to take as mayor to address the housing crisis? 
Thao: It's a comprehensive approach. In order for there to be success in regards to making sure we have safe streets, clean streets and good schools, we need stability, which starts with housing. That means ensuring we can put up dignified housing shelters, centralize them and bring in wraparound resources addressing mental health, substance abuse and more. We have to prioritize families and those who have minors, so that children can go to school and have peace of mind. At the same time, we have to establish a parallel track of building affordable housing stock. When I was a councilmember, I was figuring out the mechanism by which we fund public housing, and that's something we'll continue to do.   
Oakland doesn't have a huge Hmong population. But your election made waves among the Hmong diaspora in Sacramento, Stockton and the Twin Cities in Minnesota. What kind of impact do you hope it will have on Hmong youth with political aspirations?  
Thao: We've only been here for 47 years. So many people who came here in 1975 never thought they'd see the day when their daughter could be mayor of a city like Oakland. The Hmong community itself is already politically engaged. But there was never a point in time when my parents said, "You can also be a politician." My story shows that Hmong values resonate very much with American values; we are American enough. It shows that you can still be mayor of a big city even if you're a single mom and a domestic violence survivor who grew up in poverty. These things are not to be stigmatized; they're my superpower. That's made a huge impact especially on our Hmong girls because the Hmong community is still quite patriarchal. Breaking all these barriers down crosses the line of inspiring all women in general.