Actor Mark Wahlberg's application seeking a pardon for a previous assault is being met with skepticism by some Asian Americans, wary of his motivation and wondering why he has never personally apologized.
Court documents indicate that in Boston, on April 8, 1988, Wahlberg attacked two Vietnamese-American men, knocking one man -- Thanh Lam -- unconscious with a five-foot-long wooden stick, and punching another -- Hoa Trinh.
Investigators noted Wahlberg made several unsolicited racial statements about "g--ks" and "slant-eyed g--ks" at the time. He was arrested, charged with attempted murder, convicted of assault, and served 45 days in prison. Wahlberg was 16-years old, admitted to being intoxicated, and insisted race had nothing to do with his crime.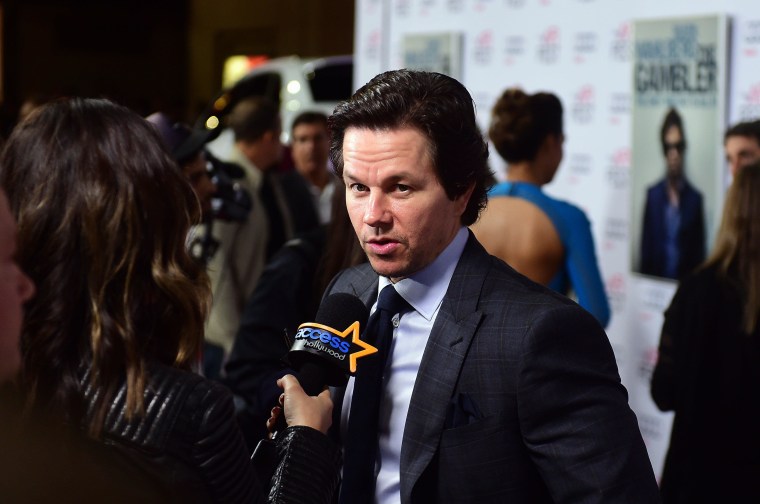 But his assault conviction was accompanied by another, for contempt for court. That stemmed from a series of attacks he committed two years earlier, chasing and hurling rocks and racial epithets at African-American school children. A court prohibited him from assaulting, threatening, or intimidating anyone because of race or national origin; the 1988 investigation found him in violation of the order, meaning the court believed race did play a role in the attacks on Lam and Trinh.
In his application to wipe the conviction from his record with the Massachusetts Board of Pardons, Wahlberg, now 43, says he was trying to steal two cases of alcohol at the time of the attack, and writes he is "deeply sorry" for his actions " as well as for "any lasting damage that I may have caused the victims."
The actor cites his philanthropy in the decades since the assault as one reason his record should be wiped, along with his intention to work with at-risk kids. "I want people to remember my past so that I can serve as an example of how lives can be turned around," he wrote. Wahlberg also mentions his effort to obtain a concessionaire's license for his restaurant businesses, which could be hindered without the pardon.
Some, including many Asian Americans, have taken to social media to protest Wahlberg's potential pardon, with the hashtag #NoPardonMarkWahlberg, and even launched a petition in opposition, with nearly 3,000 signatures so far.
Through a spokesman, and in response to calls to remove him as the Calvin Klein spokesperson, Wahlberg issued a statement of apology in 1993, under pressure from the Committee Against Anti-Asian Violence (CAAAV) for the 1988 attack, and the Gay and Lesbian Alliance Against Defamation (GLAAD) for failing to denounce homophobic remarks made by a co-host on a British television show.
In a 2006 interview, Wahlberg reportedly admitted the "right thing to do" would be to find his victims and make amends, but he hadn't done so.
"I believe all people deserve the opportunity to make amends with their past," said Asian-American poet and Executive Director of Boston Chinatown Neighborhood Center Giles Li. "And if Mr. Wahlberg chooses to do so, I would hope his first step would be to reach out to the victims of his crimes and the communities he negatively impacted. This is a good opportunity for him to be a model to the rest of mainstream America by engaging with his troublesome past and racial aggression, and addressing it."