In a decision by the U.S. Army Thursday, Capt. Simratpal Singh, a decorated Sikh-American officer and combat veteran, has received a long-term religious accommodation to serve with long hair, a beard, and turban in accordance with his Sikh faith.
In December, Singh — a West Point graduate, Army Ranger, and Bronze Star recipient — received a temporary accommodation to serve in the military with his articles of faith intact.
In March, a U.S. district judge issues a temporary restraining order against additional non-standard, discriminatory testing. According to The Sikh Coalition, which is representing Singh with The Becket Fund for Religious Liberty and the law firm of McDermott Will & Emery, Singh is the first Sikh American to receive religious accommodation while already actively serving in the U.S. Army.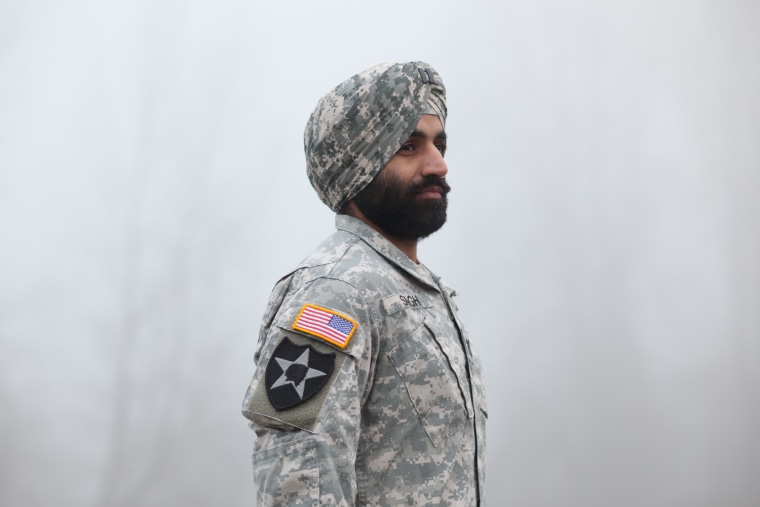 "My military service continues to fulfill a lifelong dream," Singh said in a statement. "My faith, like many of the soldiers I work with, is an integral part of who I am. I am thankful that I no longer have to make the choice between faith and service to our nation."
Unlike other Sikh Americans who have requested religious accommodation at the beginning of their military careers, Singh has already been serving in the U.S. Army for over 10 years with short hair and no beard or turban.
RELATED: Three Sikh-American Soldiers File New Lawsuit Against U.S. Department of Defense
"Captain Singh's case is a painful study in the onerous hurdles for observant Sikh Americans who want to serve their country," Amandeep Sidhu, partner at McDermott Will & Emery, said in a statement. "With this historic accommodation, we hope that the U.S. military will finally move past protracted, case-by-case religious accommodations and recognize that the time for permanent policy change is now."
RELATED: Sikh-American Military Officer Files Lawsuit to Serve with Turban, Beard
Before 1974, Sikh Americans were allowed to serve in the U.S. military with their articles of faith intact. Since 1981, stricter grooming regulations have required requests for religious accommodation on a case-by-case basis. Until now, only three had been granted. Meanwhile, about 50,000 U.S. soldiers have permanent beard exemptions for medical reasons, according to Singh's team.
The Sikh Coalition, The Becket Fund for Religious Liberty, and the law firm of McDermott Will & Emery also filed a lawsuit last week on behalf of three Sikh-American soldiers seeking religious accommodation before their basic training begins in May.
Follow NBC Asian America on Facebook, Twitter, Instagram, and Tumblr.