For the third year, Sikh Americans will ring in the new year in California with a parade float made up of thousands of flowers.
United Sikh Mission, a nonprofit, will take part in the 128th Rose Parade in Pasadena, California, with a float to share Sikh-American history and culture with attendees and viewers at home.
"I grew up watching the Rose Bowl Parade on television and dreamed about how great it would be to participate in this quintessential American experience," United Sikh Mission organizer Bhajneet Singh told NBC News. "We continue our participation because it's such a joyous event, and it gives our fellow Americans the chance to learn more about the Sikh faith, community, and traditions."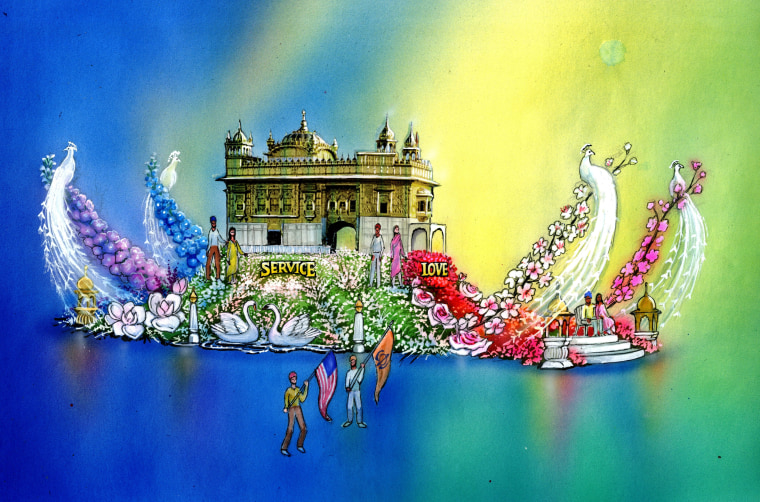 The 2017 float will depict the Golden Temple — Sikhism's most important temple, located in the Indian state of Punjab — and four white peacocks, the state bird of Punjab, where most of the religion's adherents are from.
RELATED: Sikhs See Rose Parade Inclusion as Sign of Broader Acceptance
Previous floats have depicted the Punjabi harvest celebration of Vaisakhi, featuring an image of a Sikh man with a beard and yellow turban riding a white horse accompanied by teams of bhangra dancers. The organization's first float in 2015 depicted the Sikh temple in Stockton, California, which was built in 1912 and is the first Sikh temple in the United States. The 2015 float was also accompanied by Sikh-American members of the U.S. military.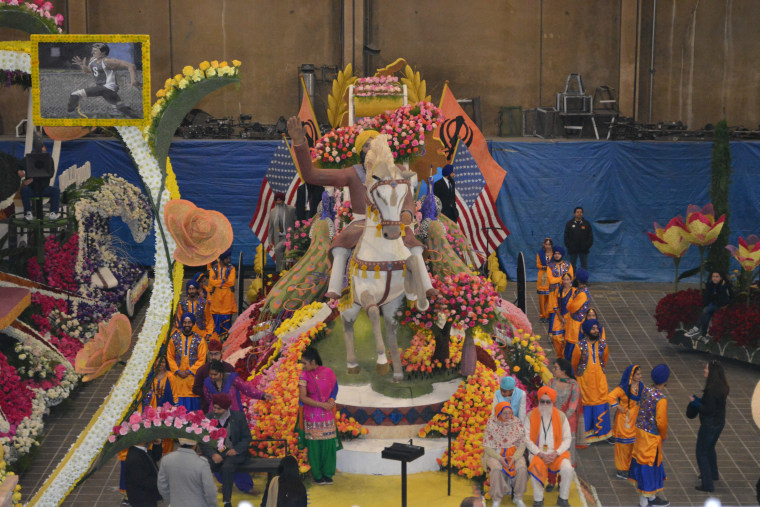 Organizers hope that building these floats and participating in the parade will help educate the public about Sikhism and Sikh Americans and help dispel harmful stereotypes, especially in today's climate of anti-Muslim and anti-immigrant sentiment.
"The Rose Bowl Parade has welcomed us with open arms, and we're honored to be a part of the festivities," Singh said. "Through this project, we're starting new conversations, engaging new audiences, and showing many Americans for the first time how beautiful the Sikh experience is. Every year, our children love putting the flowers on the float and parents serve langar to all the Rose Bowl Parade volunteers."
Follow NBC Asian America on Facebook, Twitter, Instagram, and Tumblr.