A new film about what it means to be Sikh, "Under the Turban," made its world premiere Sunday at the United Nations Association Film Festival, one of the oldest documentary film festivals in the United States. One of 60 films chosen out of 600 submissions, the film was screened in Palo Alto, California. The festival continues until the end of the month.
"It started when our daughter Zara, who was eight at the time, asked what it meant to be Sikh," Harpreet Bedi, executive producer of the film, told NBC News.
Bedi and her husband, Satinder Garcha, weren't sure what to tell her, they said, so they decided to explore the question as a family.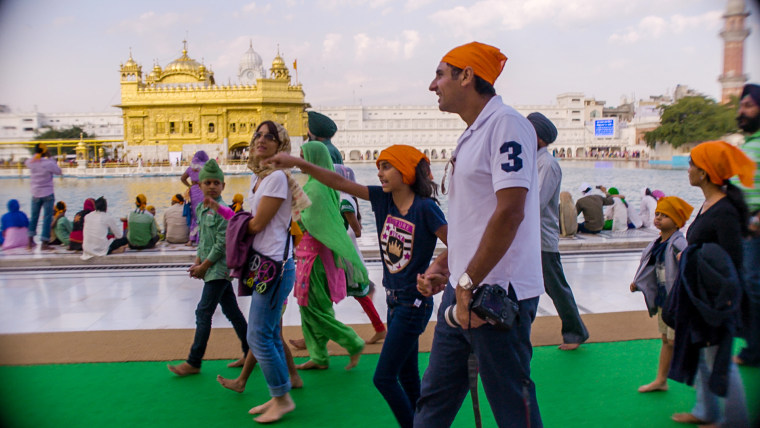 "We ended up inviting a film crew along with us, and over time we began to envision creating an educational film with a social message, that would help both non-Sikhs and younger Sikhs learn more about the philosophy and values behind Sikhism, beyond the rituals," Garcha, who directed the film, told NBC News.
RELATED: How Sikh-Canadian Bikers Are Riding for Religious Freedom and Cancer Awareness
The family incorporated the making of the film into their family travels to seven countries — Argentina, Canada, India, Italy, Singapore, the United Kingdom, and the United States — to ask people about their Sikh faith. Among the people they met were the Sikh Motorcycle Club, a family of Parmesan cheese makers, Fauja Singh — the oldest marathoner in the world, and the Sikh-American families of Oak Creek, Wisconsin, according to the filmmakers.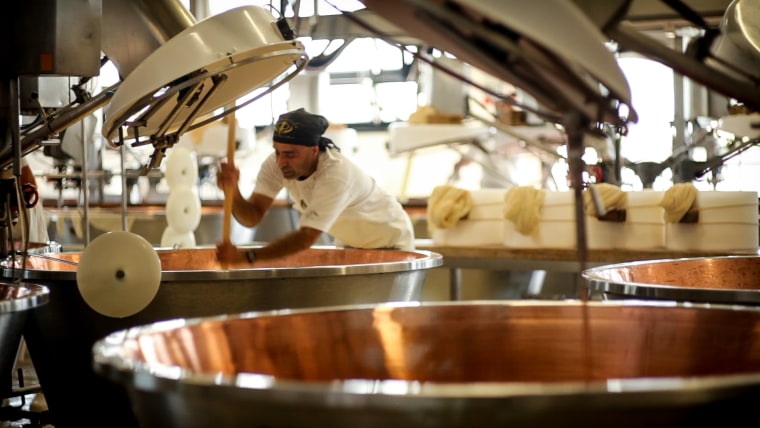 "A moment that particularly captures my heart was visiting the Sikh temple in Wisconsin, America, which was the target of a hate crime," Zara Garcha, their now 14-year-old daughter told NBC News. "Many people were killed and shot down. This spoke to me as I was able to talk to victims and witnesses, so it was really eye opening. I learnt about how people discriminate against different religions, and how terrible that can be. I took away a lot from the film as I learnt a lot about myself. I learnt about my family's roots and what is means to be Sikh. I feel more comfortable with myself and I feel like I have gained an understanding on my religion as a whole."
Follow NBC Asian America on Facebook, Twitter, Instagram, and Tumblr.