On Wednesday night, Rep. Mike Honda and Sen. Harry Reid hosted the third annual "Langar on the Hill" in conjunction with Sikh American Legal Defense and Education Fund (SALDEF). Over 500 congressional leaders, staff, interns, community members, and friends attended the event, and 11 congressional leaders and two federal agency officials spoke, making it the largest Sikh American community event ever held on Capitol Hill, according to SALDEF.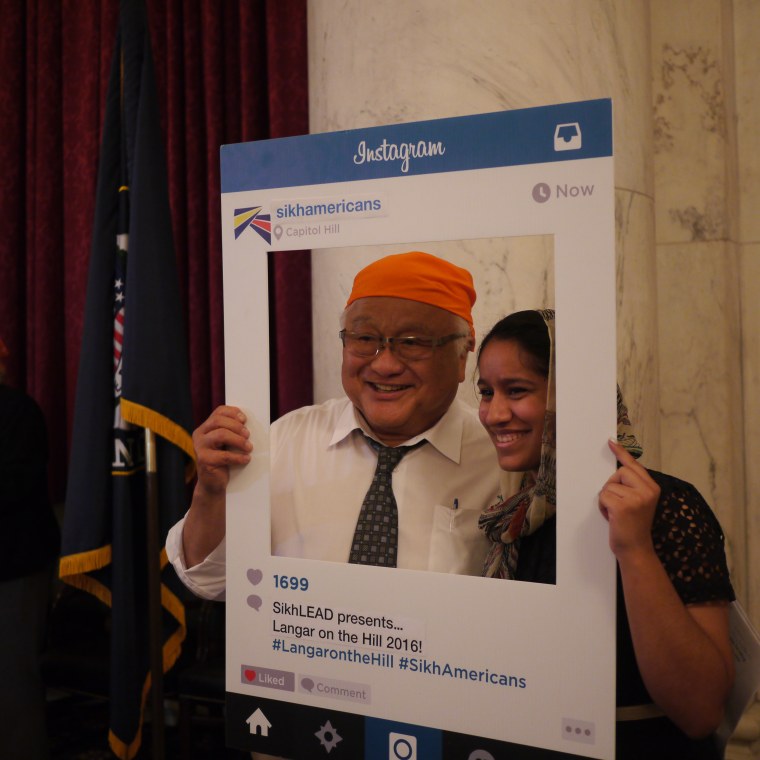 "Sikh Americans have made great contributions to this country — from their history of agricultural and business innovations to their outstanding military service," Honda told NBC News. "At a time where entire communities are under attack for their faith, these opportunities for dialogue are especially important. I would like to express my sincere thanks to the Sikh American community, my congressional colleagues and their staffs for sharing this meal together. I hope we continue to recognize and advocate for Sikh Americans and all our nation's diverse faith communities."
Langar is a 500-year-old Sikh tradition that seeks to eradicate segregation by bringing together communities without regard to caste, class, gender, or religion, and sharing a simple vegetarian meal. Everyone sits together on the floor, at the same level, and no one is turned away.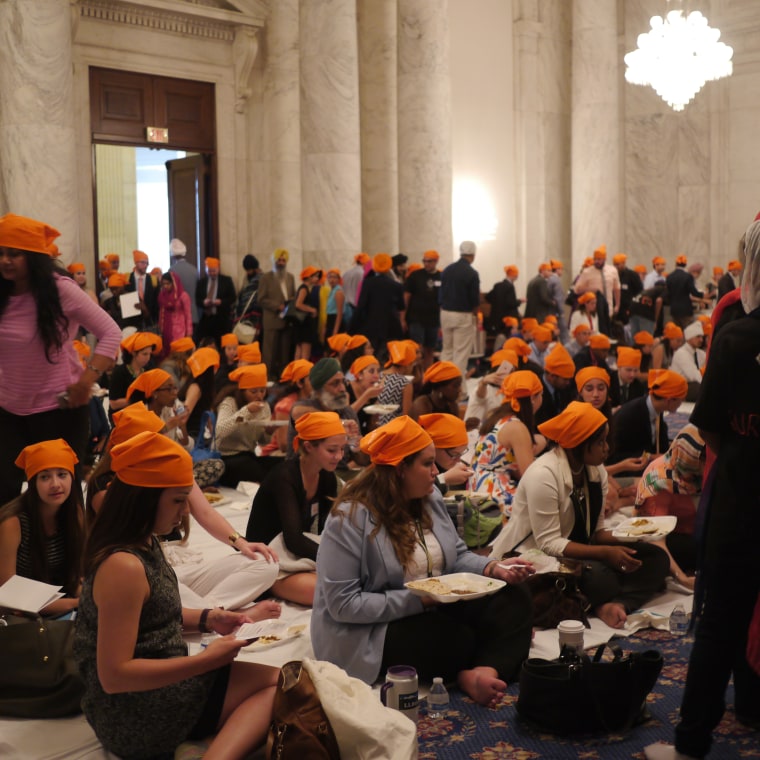 "Not only are we inviting Congressional representatives, colleagues, neighbors, and community members to break bread with us in the Sikh tradition of langar, but we are also teaching people about the history of this 500-year-old anti-segregation movement," SALDEF communications director Sumeet Kaur Bal told NBC News. "By coming together in this tradition, langar establishes that all are equal and deserving of the same love and respect."
Hosted by SALDEF's SikhLEAD interns, the idea for the event came three years ago from a student who had helped host a langar at University of Illinois at Urbana-Champaign. The first Langar on the Hill drew about 200 people and two or three speakers, according to SALDEF, and it has grown every year.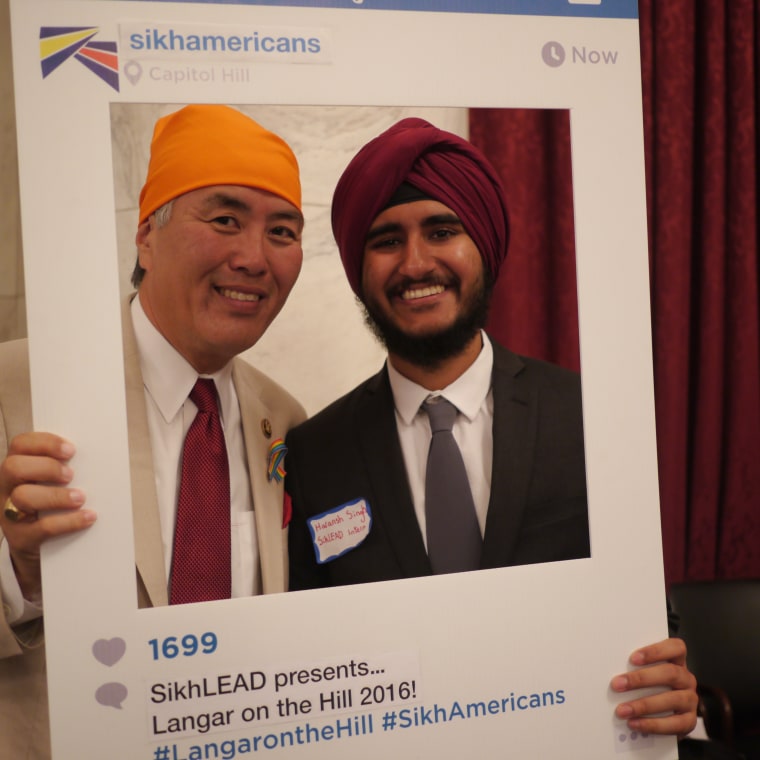 "Having the opportunity to celebrate our Sikh American ideals at Langar on The Hill was an amazing experience," Prabhjot Singh, a member of the SikhLEAD Class of 2016, told NBC News. "I genuinely hope that I have primed myself to a more honest future dedicated to helping the Sikh-American community to the best of my ability."
This year's SikhLEAD class is the largest the program has ever had, with 16 students, according to SALDEF. The program partners with congressional offices, federal agencies, and Washington D.C.-based organizations in order to provide opportunities for Sikh college, graduate, and law students to prepare for future careers in public service and community leadership.
Follow NBC Asian America on Facebook, Twitter, Instagram, and Tumblr.
RELATED
SOCIAL