In the closely watched case of California single mother Nan-Hui Jo, California judge David Rosenberg has rejected a motion for a new trial, reduced her charge from felony to misdemeanor, and sentenced her to 175 days in jail or time already served plus three years probation. Jo was convicted of child abduction charges after she fled with her daughter to South Korea in order to escape the alleged physical and emotional abuse of her then-partner and child's father, Jesse Charlton, and because her visa had expired.
Jo's new defense attorney, Dennis Riordan, argued unsuccessfully that Jo's guilty verdict should be set aside because the judge gave incorrect instructions to the jury on the definition of "malice," and that without that interpretation, Jo did not actually commit a crime.
Upon release, Jo enjoyed about thirty minutes of freedom with supporters—and eating homemade kimbap—but she was then detained by Immigration and Customs Enforcement (ICE).
"Nan-Hui is now in the custody of ICE, who will decide whether to detain her until her scheduled immigration hearing in a few months," Hyejin Shim, a core organizer with the Stand with Nan-Hui campaign who has been observing the trial told NBC News, "It is critical to keep the pressure on ICE so that they do not continue to hold her indefinitely. Within hours, Nan-Hui was released from one jail to be taken to another—even though she has multiple immigration applications pending as well as court dates in both immigration and family courts. It is up to ICE to release her, while the matter of potential deportation rests with the immigration court for now."
Jo's case is being appealed. Over 150 national organizations including Asian American and domestic violence organizations have signed onto a statement of support. Jo has not seen her child, now in the custody of her former partner, in nine months.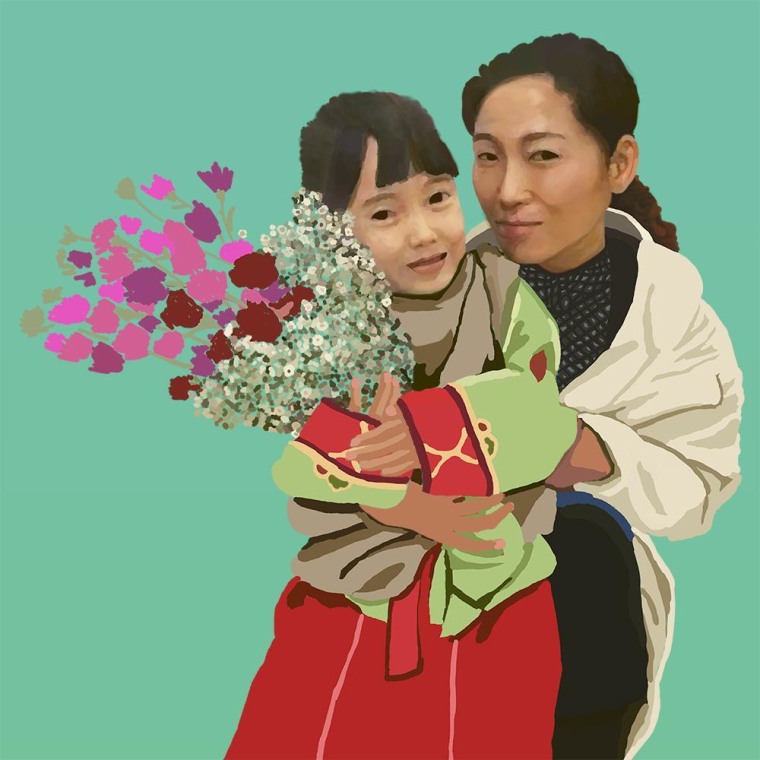 IN-DEPTH
SOCIAL