The renowned criminal appellate attorney, Dennis Riordan, described by the Sacramento Bee as "one of the nation's best known lawyers of last resort," has been retained to represent Nan-Hui Jo, a single mother convicted of child abduction after fleeing with her daughter to South Korea in order to escape an allegedly-abusive relationship with her then-partner and the child's father, Jesse Charlton.
Riordan, who has represented Barry Bonds and Lodi terrorism suspect Hamid Hayat, filed a motion of continuance to postpone sentencing so that he could have time to properly prepare and perhaps file a motion for a new trial. Jo's sentencing, originally scheduled for today, has been postponed until April 28.
Community advocates are still concerned that Jo also faces the possibility of deportation and permanent separation from her daughter.
"We are alarmed by the continued threat of detention or deportation of Nan-Hui as it would mean permanent separation from her six-year-old daughter," Tina Kim, a Korean American Coalition to End Domestic Abuse (KACEDA) volunteer and #StandWithNanHui Support Committee member, told NBC News, "We will continue to mobilize the community to call and petition Immigration officials as well as send letters of support to Nan-Hui as she continues to waits in jail for her sentencing hearing."
Supporters are now organizing a court watch for April 28, continuing to pressure Immigration and Customs Enforcement (ICE) and Customs and Border Protection (CBP) to drop their immigration hold, writing letters of support, sharing stories of domestic violence and immigration, and fundraising.
Jo has been in jail and unable to see her six-year-old daughter for eight months. Jo's daughter remains in the custody of Charlton, who has admitted in court to grabbing Jo by the throat and throwing her against a wall.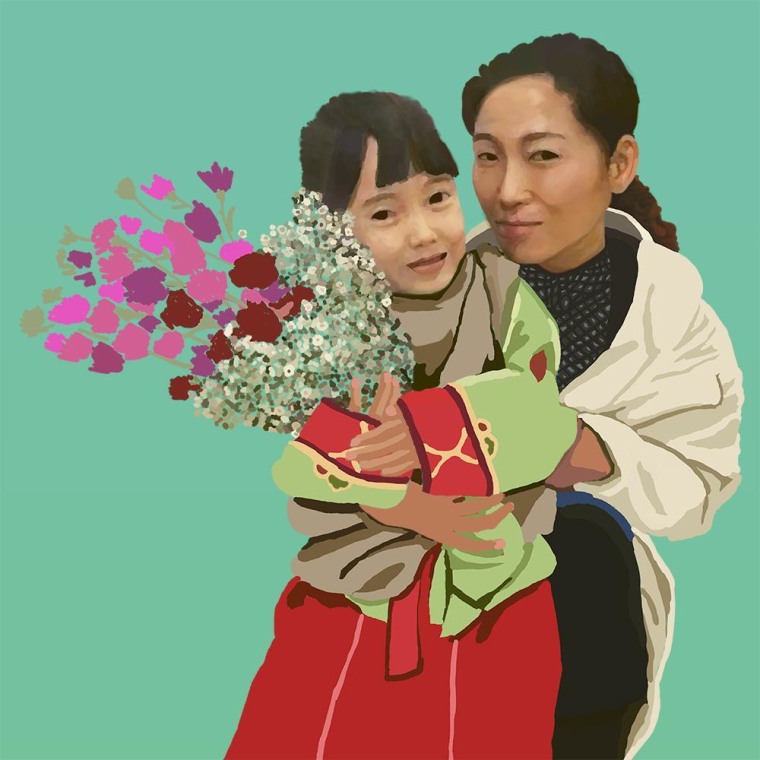 IN-DEPTH
SOCIAL