When Thomas Sung opened the Abacus Federal Savings Bank in New York City's Chinatown in 1984, he wanted to help the enclave's immigrant community get loans to buy homes and start businesses, according to a documentary making its theatrical premiere this week. Before the bank, he himself had trouble securing a mortgage despite being a successful lawyer and real estate developer.
But two years after the 2008 financial crisis and ensuing bank bail outs, Abacus and many of its employees were faced with criminal charges relating to home loans made by the bank, the only U.S. institution believed to be indicted following the crisis, according to Reuters.
The five-year, $10 million legal ordeal between the Sung family and Manhattan District Attorney Cyrus R. Vance Jr., is recounted in "Abacus: Small Enough to Jail" by director Steve James, which opens in theaters Friday.
In the film, James follows the Sung family as they deal with the last months of the trial and await the jury's decision. Eventually, they would be found not guilty of their charges.
James told NBC News what drew him to making this documentary was when Mark Mitten, the film's producer, told him about the case and what the Sung family was going through.
"When Mark, who was friends with Vera for 10 years and the family, first brought it to my attention — it was through his relationship with them that he was hearing about their case because no one was really writing about it in the mainstream media," James said. "Just meeting the Sung family and getting a sense of what they had been through and what they were going through at the time is what really hooked me."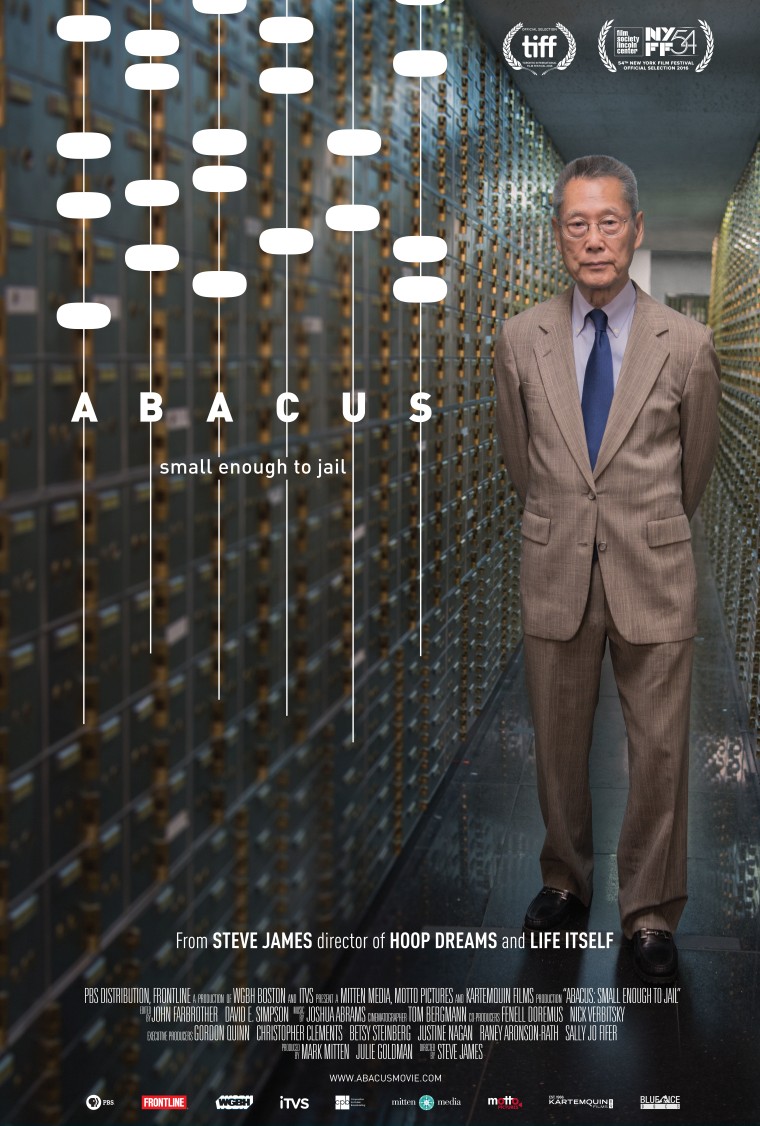 Prior to the indictment, Vera and Jill Sung — two of Thomas Sung's daughter who help run the bank — had fired a loan officer who had been altering mortgage applications to fraudulently qualify borrowers, according to the documentary, and reported the cases to authorities.
After the trial, Abacus and the Sung family were found not guilty of the charges against them. Vera Sung, bank director of Abacus, said her family didn't have expectations of how the documentary would turn out or where the focus of the film would be.
"When they approached us and we first met Steve, it was the beginning of the trial and at the time, Jill and I and our whole family were so preoccupied with the trial and putting our best efforts into that and have the best outcome possible," she told NBC News.
Jill Sung, the bank's president, said that, from her perspective, it was interesting to watch the film after the trial was finished.
"When you watch the final product, we did feel like Steve captures our family and there's a lot of footage [of] our family and some tense moments," Jill Sung told NBC News. "It's interesting having someone objective watch your family and crack it open, and look at the different dynamics and regurgitate that back to you."
"After all these horrible things, you have got to find change and work together. You can't do it alone."
Vera Sung said the documentary has received mostly positive feedback from the community and the rest of their family and has restored some dignity to the family.
"My mother feels like she's gotten her face back, and we talk about that all the time," Sung said. "Reputation is important."
James said that while he has received a large reaction from the Asian-American community while screening the film on the festival circuit, he believes the documentary is relatable and can reach other communities as well.
"There were fines, and there was a bailout," he said. "Some even believe that now we are headed right back to that same situation with a lot of the big banks. For people who paid attention to that, this is a vital story for them to hear."
"Though, it's not the one they expect to hear," he added. "Someone coming into the film might think 'Oh! Finally a bank that is brought to justice' but then they realize 'Oh, that's not that story.'"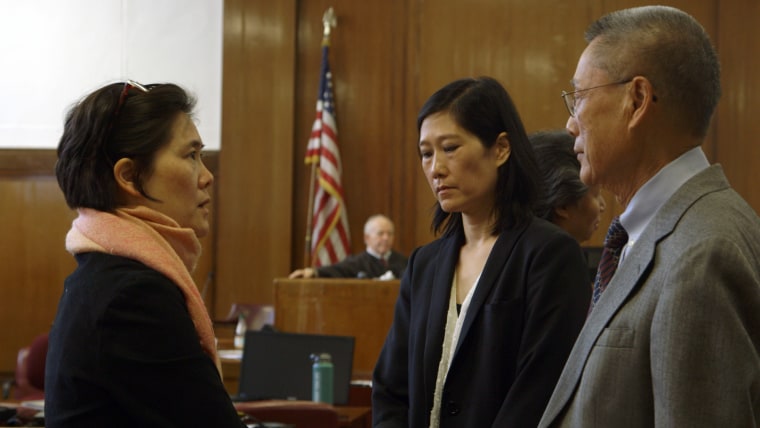 Vera Sung added that while this country might have a criminal justice system that is better than others in the world, there are still many flaws.
"Our ending is a happy ending in that, even though we weren't proven innocent, we were exonerated, but the sad part is the ending isn't happy for a lot of people," she said. "Many people get indicted and plead guilty and don't go to trial because they can't afford to go to trial. It appeals to that general concept of what's going on with this system."
Jill Sung added that despite the stress and suffering her family went through, one of the positive things that came out from the case was how her family supported each other during the ordeal.
"After all these horrible things, you have got to find change and work together," she said. "You can't do it alone."
"Just meeting the Sung family and getting a sense of what they had been through and what they were going through at the time is what really hooked me."
James said he observed a change in Thomas Sung in the course of filming the documentary and since it has been screened at festival.
"In the festival circuit, he really speaks out strongly about the need to stand up and face these injustices, and speaking to a larger community and feels like he's more emboldened to tell everyone else to become more involved," James said.
Jill Sung said that while this situation has changed her as well, she has focused most of her efforts on restoring Abacus to what it used to be.
"If somebody hurts you and you have a physical wound, and you develop a scar — the scar is usually more sensitive to things that occur," she said. "I've found myself more aware of things that I may not have been aware of before, because I've gone through this."
"Right now, I'm focused on rebuilding the bank," Sung added. "These five years were hugely detrimental and harmful to our business, and I'm taking all my energy right now to make sure this bank can recapture it's standing in the community that it can do and serve its mission."
Follow NBC Asian America on Facebook, Twitter, Instagram and Tumblr.