Alpine skier Jeffrey Webb made history at the 2018 PyeongChang Winter Olympics before he even put on his skis to compete. Marching in the Opening Ceremony, the 19-year-old was one of Malaysia's first athletes at any Winter Games, an honor he shared with teammate Julian Yee.
"It's really exciting to represent a kind of underdog country, especially in winter sports," Webb said. "Instead of just always the same countries winning these same sports, it would be exciting to see other countries come up and, as a whole, make sports more competitive."
I'm just following my Japanese heritage. I still live in America. I'm still American. I'm always going to have that side of course, but I'm of a hundred percent Japanese blood.
It was an opportunity that Webb — who was born in the Southeast Asian country to a Malaysian mother and American father — may not have had if he tried to represent the U.S., the country he moved to at the age of 5.
American athletes competing for non-U.S. countries is not unheard of at elite levels of competition, and the International Olympic Committee's Olympic Charter only requires an athlete to be considered a national of the country he or she competes for.
Ice dancer Chris Reed, who was born in Michigan to an American father and Japanese mother, has represented Japan since the 2006-07 season — first with his sister, Cathy (also U.S.-born) at the 2010 and 2014 Winter Olympics and with Kana Muramoto at the 2018 PyeongChang Winter Olympics.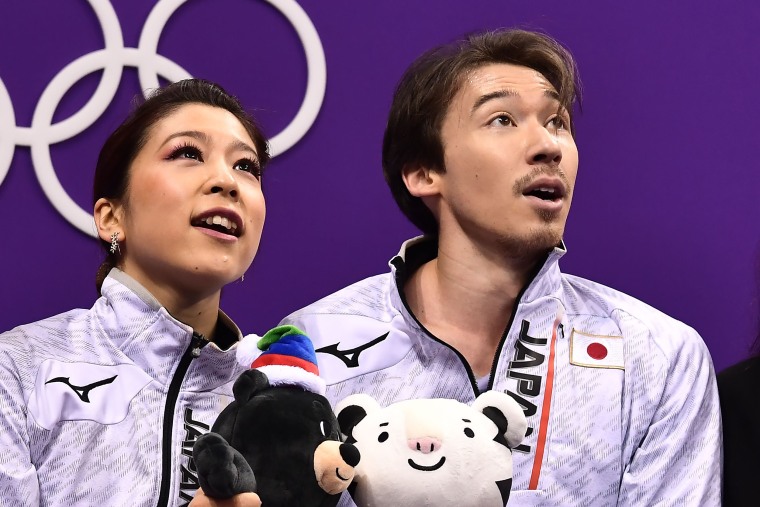 Reed's younger sister, Allison, an ice dancer, has also competed for other countries. At the 2010 Winter Olympics, she, along with a Georgian partner, competed for Republic of Georgia; the country granted her a passport in 2010. In 2012, she skated with an Israeli partner and represented that country. In 2017, she partnered with a skater from Lithuania.
Ice dancer Yura Min, 22, who is competing at the 2018 Games for South Korea, was born in Torrance, California. Min has held dual U.S.-South Korea citizenship since 2011 and recently told NBC News that she and ice dancing partner Alex Gamelin (also U.S.-born and a naturalized South Korean citizen) may not have had a chance to fulfill their dreams of competing in the Olympics had they not represented a different country.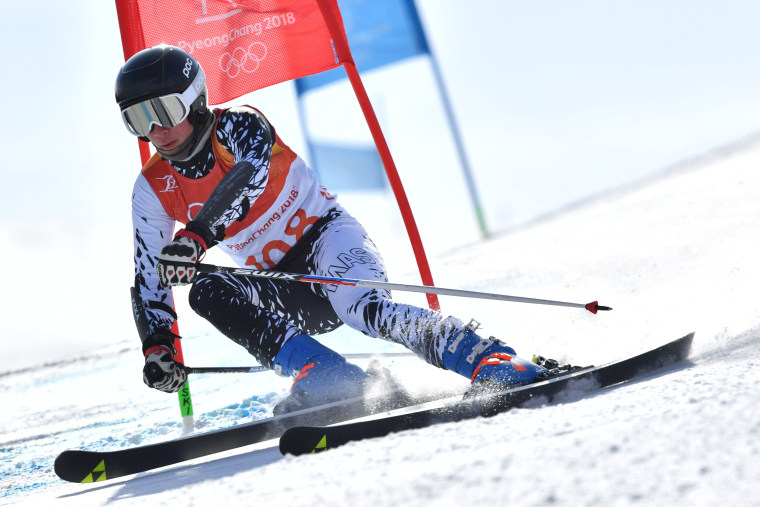 "People don't realize what a hard journey it will take to get here," she said. "We're among the athletes that were lucky to make it here."
Webb first considered skiing for Malaysia when his father discovered the country had formed an association for the sport in2013. He noted that the shallow field of competition among Malaysian skiers also made representing the country appealing.
"I feel like there are more benefits for me because Malaysia has never had a skier," Webb, who trains at the Mission Ridge ski area outside Wenatchee, Washington, said. "The U.S. ski team's been around for forever. There's so many people, the funding isn't there for all the athletes."
Webb said that he is self-funded and does not currently have any sponsors. He finished68th out of 110 in his first event at PyeongChang, the men's giant slalom.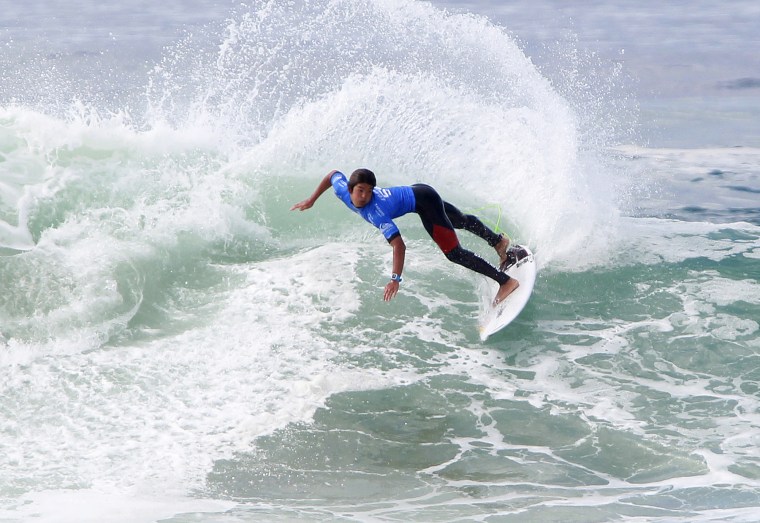 This kind of athletic country criss-crossing doesn't just happen at the Olympic level. California-born gymnast Alaina Kwan controversially represented Belarus at the 2015 World Championships after not making the U.S. team. At the time, Kwan (whose father, Andy, was an Olympic diver for Hong Kong in 1984) told Inside Gymnastics Magazine that she wanted to gain international experience.
And surfer Kanoa Igarashi announced in February that he would be representing Japan instead of the U.S. on the 2018 World Surf League Men's Championship Tour (CT). He received some backlash from U.S. fans because of the decision, which he both expected — and welcomed.
"It was a weird goal of mine when I was younger, but I told myself, 'I want to be famous enough where I'm going to get haters.' I don't take it personally," the 20-year-old Japanese American said about people calling him a "traitor."
Igarashi, who was born in the U.S. and calls Huntington Beach, California, home, said he made the decision partly based on surfing's upcoming debut as an Olympic sport at the 2020 Tokyo Summer Olympics.
In an agreement between the World Surf League and the International Surfing Association, 18 of the 40 athlete slots at the Tokyo Games will be allotted to surfers on the CT, with the top two surfers from each country allowed to compete.
If Igarashi maintains a position on the tour (he is currently ranked 18th out of 34) while representing Japan, he would almost be guaranteed a spot. Had he continued to ride under the U.S. flag, he would be fifth in line for an Olympic berth based on current rankings. There are nine surfers on the 2018 CT representing either the U.S. or Hawaii. Currently, Igarashi is the sole athlete surfing for Japan.
"I'm just following my Japanese heritage. I still live in America. I'm still American. I'm always going to have that side of course, but I'm of a hundred percent Japanese blood," he said. Igarashi, who has had his own reality show in Japan since he was 11 and holds dual Japanese and U.S. citizenship, noted that overseas fans have been asking him to switch countries since he first qualified for the tour in 2016.
He has discussed competing under the Japanese flag for the past two years, a WSL representative confirmed, but that didn't make the change any easier, Igarashi noted.
"It was probably one of the hardest decisions of my life," he said.
So for critics of athletes like Webb and Igarashi, it might not be as much about hating the player as it is the game.
And ultimately, Igarashi said, it's just that: a game.
"It's not war you know? At the end of the day, it's just surfing. It's a sport," he said. "I'm actually stoked to see how passionate people are. It shows how big our sport is becoming that people are taking time out of their day to say that."
If he becomes the first Japanese Olympic medal winner in surfing, he will have achieved his ultimate goal: changing the face of the sport and spreading it to other countries, specifically ones in Asia.
Instead of just always the same countries winning these same sports, it would be exciting to see other countries come up and, as a whole, make sports more competitive.
Jeffrey Webb
He said that had he grown up looking up to surfers of Asian descent, he may have had more confidence when he first joined the tour. The waterman — who bested 11-time world champion Kelly Slater last year at a CT event — is already planning trips to countries like Taiwan and China to promote the sport.
Under Japanese law, Igarashi can maintain dual citizenship until age 21; he will be 22 at the 2020 Olympics. As to which country he will choose to be a citizen of — and competitor for — Igarashi said he hasn't thought that far ahead.
"No matter what country you're from, if you're the first one, that's a big deal," he said. "I'm just trying to surf. I just remind myself that the most important thing is to surf and stay in the moment."
Follow NBC Asian America on Facebook, Twitter, Instagram and Tumblr.
CORRECTION (March 1, 2018, 11:23 a.m. ET): An earlier version of this article misstated the citizenship of Jeffrey Webb, a skier who represented Malaysia at the 2018 PyeongChang Winter Olympics. He is a Malaysian citizen, not a dual citizen of Malaysia and the U.S.