The new global face of beauty giant L'Oreal Paris will be an Asian-American one. Model and fashion "it" girl Soo Joo Park has been named the brand's new global spokesmodel. Park will be the first Asian-American in the role.
Park, a native of California, is known for her striking, platinum blonde hair and provocative street style. She started modeling at the relatively late age of 26, but has since made a name for herself on the runway and in print.
"I think growing up in America and having a multicultural background, you know where you stand but you also want to melt into the pot," Park said in an interview with Style.com. "It's such an honor, but I also think the world is getting smaller and the globalization of commerce is influencing industries like beauty and fashion. So to be the first to represent a global brand is a huge honor. But I don't want to be just that one thing; I want to be the global ambassador."
Previous spokesmodels for L'Oreal Paris have included actresses Naomi Watts and Frieda Pinto, and model Karlie Kloss. Stars including Jennifer Lopez and Eva Longoria are also featured in the brand's ads.
L'Oreal's choice could be seen in keeping with a growing attempt by fashion and beauty brands to stay relevant amongst an increasingly diverse consumer base. Recently, fashion house Dior made waves after making singer Rihanna the brand's first black spokesperson. In 2010, Chinese supermodel Liu Wen was named the first-ever Asian face of Estee Lauder's global brand.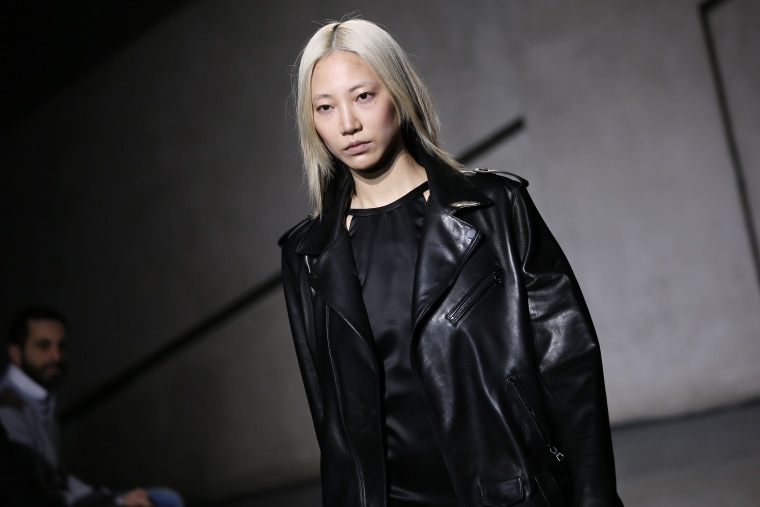 IN-DEPTH
SOCIAL