Growing up in Orange County, California, Nida Chowdhry and Yumna Khan didn't see themselves or their communities reflected on television. That feeling extended to their everyday lives, prompting them to create content that they said accurately reflected their experiences.
"We really wanted to feel like we belonged," Khan told NBC News. "Growing up, we felt like the 'other,' we felt people didn't understand our background."
The two friends' latest project hopes to fix that issue by telling their own stories: Chowdhry and Khan — both of whom have worked in TV production, they said — have created an original dramedy series called "Unfair & Ugly," which tells the story of a South Asian-American Muslim family in Southern California, "trying to keep it together."
The series trailer follows the story of Sana and her "slacker brother" Haaris, who both deal with the pressures of their immigrant parents' expectations and figuring out how to navigate millennial life.
Chowdhry and Khan's production company, Stranger Magic Productions, released the concept trailer for the series last month in conjunction with a crowdfunding campaign that ends May 12.
"I have always wanted to see a show where I could remotely see my experience on TV, and so I think it was important to Yumna and I to really dig into real problems and real experiences of people like ourselves and those around us, and put a mirror to that," Chowdhry told NBC News.
"We all live this world with flaws because we are humans. 'Unfair & Ugly' shows you how we deal with it and try to keep it together."
"Unfair & Ugly" features a diverse cast and crew, including five people of color as leads, three of whom are women, Chowdhry noted.
Khan, who is first-generation Indian American, and Chowdhry, who is first-generation Pakistani American, drew on their experiences growing up Orange County to write the show. The pair connected a year ago through a nonprofit for Muslim-American female entrepreneurs that Chowdhry co-founded, and bonded over their mutual frustrations about the hierarchy, racism, and sexism they experienced in the entertainment industry.
They eventually left their day jobs and committed full-time to their production company, they said.
"We felt like we need to make our own show," Chowdhry said. "Our crew is 80 percent people of color, and all the people working in crew are supportive of elevating these stories. And that's stressed by two women getting together and deciding to make their own stories, that way we can make that change in front and behind camera."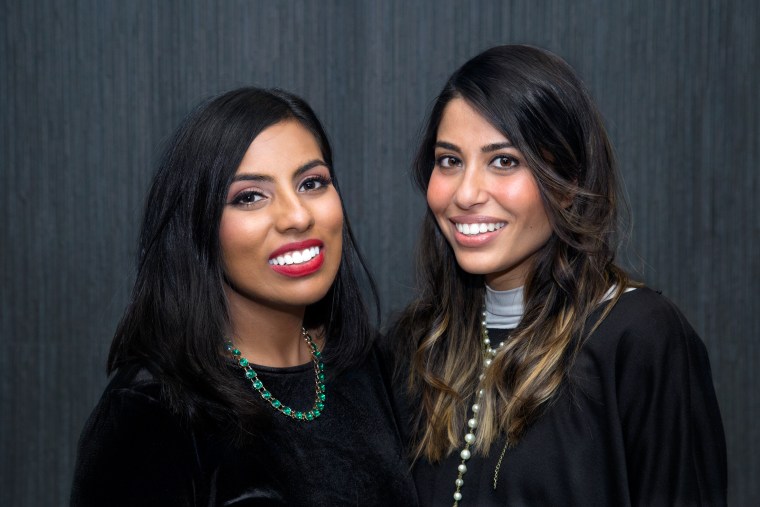 The title of their series is a play of "Fair & Lovely," a skin whitening product popular in India. Chowdhry and Khan intended it to challenge the notion that you have to be "fair-skinned to be lovely."
"This is meant to take a jab on how we have to hide who we are just to be ourselves," Khan said. "We all live this world with flaws because we are humans. 'Unfair & Ugly' shows you how we deal with it and try to keep it together."
Khan noted that in high school, she came to the realization that she was the only girl whose complexion was different than many of her classmates. There was also a moment when she was once singled out in class and called a "beautiful dark-skinned girl."
"Even though he told me I was beautiful I felt like I wasn't beautiful because he had to single me out," said Khan. "…it really affected me because it made me want to distance myself from my culture … Because my skin color is different, I had to try to blend in harder with my peers, that affected me growing up."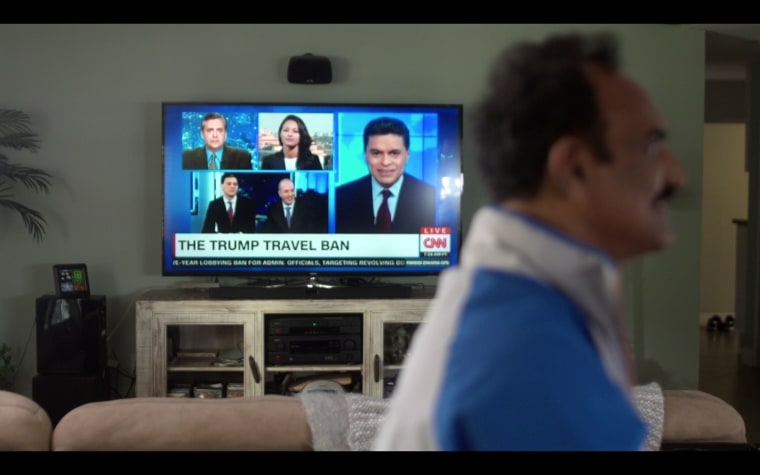 The show also explores the "unfair and ugly parts of life" and how many people feel pressure to present themselves in a certain way, Chowdhry noted.
The concept trailer features a scene where the family's TV is tuned to CNN with a banner that discusses the travel ban. There's also a scene where Sana tries to tell her mom she's depressed, but the mom doesn't seem to understand, stating, "desi people don't get depressed."
"We thought a TV show is a step removed, so you can actually show problems on it, and it creates a form of catharsis for our audience...for the audience to see themselves experiencing things they might not be comfortable talking about in real life," Chowdhry said.
"We're just this 'other' that is being discussed and in a dehumanizing way, like we don't have something to add to the conversation."
Ultimately, Chowdhry and Khan want the project to insert South Asian Americans into mainstream discussions as actual people instead of being in the background while decisions about them are being made.
"We're just this 'other' that is being discussed and in a dehumanizing way, like we don't have something to add to the conversation," Chowdhry said, reflecting on a recent visit to the hospital, where she wore a headscarf and noticed the television was tuned in to a report about Muslim Americans.
"It was talking about us like we're not here in America right now listening," she added. "So that's something we wanted to capture in the show — that feeling that like you're a human being, but constantly being called out as not a human."
Follow NBC Asian America on Facebook, Twitter, Instagram and Tumblr.