A new initiative seeks to fill a gap of genetic information used in scientific research from people of South Asian descent.
While 25 percent of the world's population come from South Asia according to estimates from the U.N., only 1 percent of genetic data comes from that region, Lakshmi Maithel — program director of "Map the Gap" at GenomeAsia 100K, a nonprofit that seeks to sequence DNA for scientific research — said.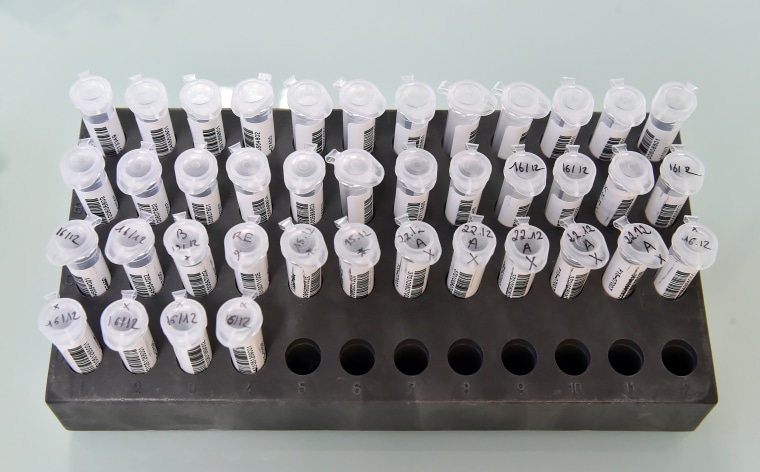 That can be especially problematic as South Asians experience genetic diseases at a higher rate than the global average, Maithel noted. Yet even doctors she's approached to collaborate around the project did not know the scale of the gap.
"Even many physicians were not aware of the inequality of available data," Maithel said.
The campaign seeks to sequence 100 genomes of those from Sri Lanka, India, Nepal, Pakistan, and Bangladesh, Maithel said. It's currently raising $150,000 to help facilitate the research.
The data collected through the campaign will be used to develop tests for populations at high risk for genetic birth defects as well as for research for cures to single-gene disorders and complex diseases like diabetes and cancer.
"With Map the Gap, we think there are South Asians in India and the rest of South Asia and abroad who want to support this research and realize the importance of the data — not only for people with rare diseases but for the improved care of all South Asians dealing with chronic conditions and other conditions as we age," Maithel said.
The exact community that will be sequenced has not been decided.
For contributors to the campaign like Kamini Kannan, a 29-year-old PTSD researcher in California, the subsequent research means a chance to learn why South Asians have higher rate of diabetes and heart disease than other populations.
She believes that the culture of marrying within a certain caste or group may perpetuate the disorders. A 2017 study by scientists in India and the U.S. published in Nature found similarly. Researchers in that study identified "multiple examples of recessive diseases" attributed in part to "practices that restrict marriage between groups."
"I think changing that culture with Asia will be difficult," Kannan said. "I think sequencing and testing to find treatment is the best path forward."
Maithel said one challenge to the project will be educating the community about why they should take part.
"Not everyone knows someone who has been affected by a rare disorder, but long-term, it will be relevant for personalized medicine and applicable to everyone," she said. "Explaining the broad implications of this data will be a challenge and we're working to address it."
The campaign is part of a broader initiative known as GenomeAsia 100K, which seeks to sequence the DNA of 100,000 people in 28 countries in Asia. The nonprofit organization plans to make the collected data available to scientists at universities and private companies.
According to a 2016 study published in the science journal "Nature," 81 percent of genome samples available were from people of European descent. Only an approximate 14 percent were from people of Asian descent.
Maithel said data made public by project will be anonymous. Research companies, including home genetic testing companies like 23andMe, would need approval from GenomeAsia 100K founding members before receiving the data.
Ahmed Bhuiyan, a 31-year-old living in Seattle who was born in Bangladesh, said that part of the appeal of the project would be connecting with his heritage.
"Bangladesh didn't really put emphasis on birthdays or any [importance] on birth certificates until recently, so for many of us, we don't have a way to trace back out heritage/roots," Bhuiyan said in an email. "This is why I would love to do genome mapping to figure out where I may be from and what health issues there may be for people like me."
For 27-year-old Nadine Argueza, who is multiracial, the project helps feed an interest in researching her genome that dates back to 2007, the year her great aunt presented her with a family tree that traced back to the Philippines and included people of Spanish, Portuguese and Chinese descent.
She said the Map the Gap campaign would provide many benefits to the South Asian community, including possible helping some families seek medical care.
"I feel that there is a level of hesitation in seeking care due to cultural differences and sensibilities," she said. "My mother, for example, seems outwardly healthy, but took a long time to realize that she needed professional care in terms of managing her high blood pressure and stress levels."
Follow NBC Asian America on Facebook, Twitter, Instagram and Tumblr.