Four years after Korean-American director Andrew Ahn made his Sundance Film Festival debut with his award-winning short film "Dol (First Birthday)," Ahn returned to Park City, Utah, in January for the premiere of his first feature-length film, "Spa Night."
"Spa Night" explores the complexity of identity in the Los Angeles Korean-American community, touching on issues of class, race, religion, and sexuality. The film is not only helmed by an Asian-American director, but its cast and much of its crew are also of Asian heritage. A significant portion of the movie is also in Korean with English subtitles.
Although Ahn initially had trouble funding "Spa Night," he successfully raised $62,915 from 592 backers through Kickstarter, proving to investors that there was sufficient interest in the story of a closeted gay Asian teenager growing up in California.
Ahn spoke with NBC News ahead of the Jan. 24 premiere of the film.
First of all, congratulations on your Sundance selection!
I'm super psyched about it. It's funny being here before the film premieres because it's just a lot of waiting and anticipation.
"Spa Night" is my first feature film. I've made two shorts before in film school at Cal Arts and my last short film, "Dol (First Birthday)," screened at Sundance in 2012. So I've been to the festival before, but this is a whole different ballgame. With a feature, there are more screenings and more people interested and you're able to tell a bigger story. It feels like a totally different festival, in a way.
Tell us a little bit about your film.
"Spa Night" is about a Korean-American family, an immigrant family. Each member of the family is trying to balance personal desire with a sense of tradition and responsibility to each other. David, the son, takes a job at a Korean spa to help the family make ends meet. While he's at the spa, he discovers this world of underground gay hookups that both scares and excites him.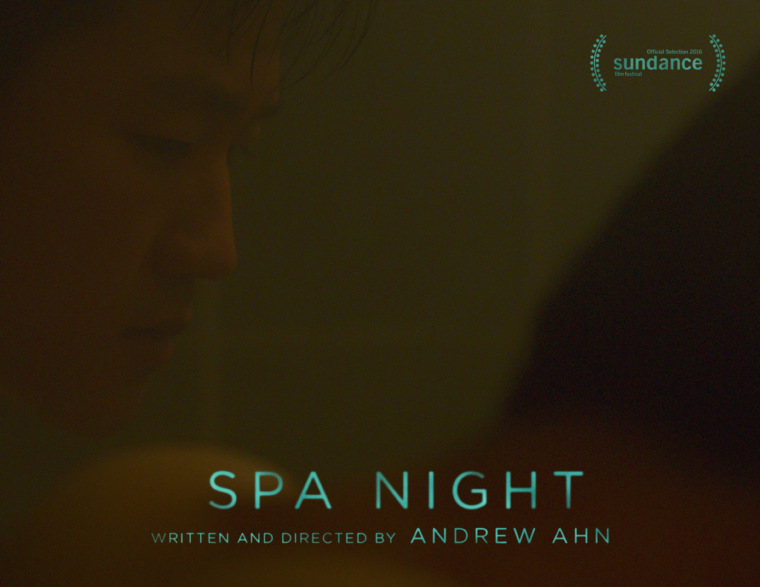 Is the story based on real events? Does this happen in Korean spas?
It's interesting. The very first inspiration for the film was when I went out to West Hollywood with some friends of mine, and a friend told me he had a hot hookup with a guy at a Korean spa. And when I heard that, it's kind of sacrilegious because the spa was such a cultural family space for me.
"It's the power of art and cinema, that you can appeal to a different side of someone."
To hear that was just kind of insane. If you go to Craigslist, the personal ads, and you search "Korean spa" in [the section] "men looking for men," there are so many people trying to hook up at a Korean spa. It's kind of a popular space. It's a reality. A lot of people are like, "That doesn't really happen," but it totally does! It totally, totally does.
And I remember I went to a spa with my cinematographer, Ki Jin Kim. He's straight, he's been to Korean spas in Korea, he grew up in Korea. When I took him to a spa and kind of just wanted to explore and take a look at shot design and visual language and stuff like that, he got cruised! He came to me and was like, "This is really happened. You weren't kidding." And I was like, "100%!"
I wanted to take this and not make it just about a sexual experience, but also a Korean experience, and that's where I brought in the story of the parents and the family. It was really important to me that "Spa Night" be about both things. I really wanted it to be a balanced portrayal of human beings, and that means that they have families and they care about each other, but they also have sexual desires and that's something especially in Asian-American stories that's not talked about a lot.
The Korean community is so big in LA but it can feel so isolated at the same time. I'm also Korean, and from LA, and struggled growing up to reconcile that with the parts of my identity outside of the Korean community. The movie seems to be so much about identity, and how it's such a complex, multi-layered thing.
It's such a layered thing. In trying to show as much humanity in these characters as possible, I really had to show these different identities. There's David, who's kind of juggling his burgeoning sexual identity with being a son, and there's Jin, the father. He's kind of balancing being a husband and a father as well as being a son. Everyone is juggling something.
That's what a true identity is, in some ways: the balancing of multiple aspects of who you are.
I feel like there's so much to unpack in the Asian-American LGBTQ experience that isn't explored in TV or film.
I think a lot about what it means to be Korean American. And in some ways, I feel like my parents have a more complicated Korean-American identity than I have, because they grew up in one country and then came here. I think they might say they're Korean, but they're really Korean-American, and that's something I really wanted to talk about in this film.
The other thing is that I think there are a lot of coming of age stories where the parents don't play a part, where it's the journey if one young person and you follow him or her. For David and for a lot of people, a lot of growing up is about your relationship to your parents and about it transforming — you go from being taken care of to taking care of them.
The very first draft of "Spa Night," all took place at the spa in one night and followed my main character, this Korean-American kid. After reading that and talking to people about what I wanted to accomplish with this film, I realized that we need to open this up. We need to see his life outside of the spa, and outside of this sexual journey to make this character feel complete and to make everything resonate more.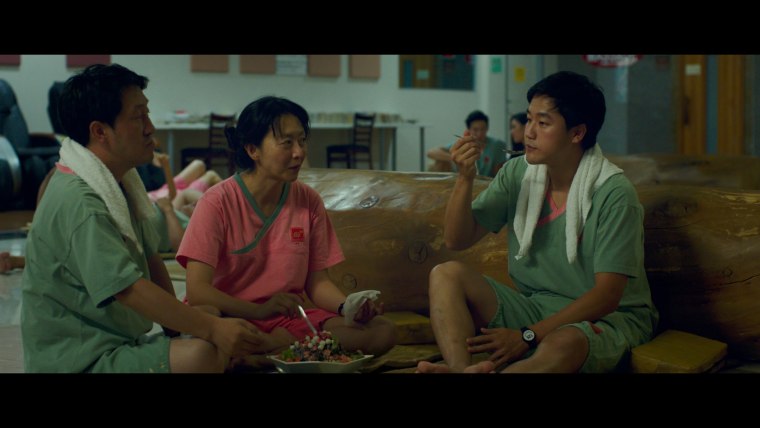 Do you hope this film will start conversation around and about the Asian-American LGBTQ community?
That was a big part of why I felt like I should make this film. I always knew there was going to be a certain amount of backlash from members of the Korean-American community, but I had to really get over any fear of that because I felt this could be helpful and useful to other members of the community.
I think that with many LGBTQ Asian Americans, you don't talk about it openly. I hope that if they see this film being talked about openly, me talking about it openly, it'll give them more confidence that they can express this side of who they are within the Asian-American community. In some ways it's a selfishly made film. I did this out of expression for myself, but I do feel this could be helpful and could do good work in the community in talking about LGBTQ issues.
It's the power of art and cinema, that you can appeal to a different side of someone. That you can kind of hit these ideas and themes and topics emotionally. Not to say that academics and statistics aren't important. You've got to have the whole package.
Exactly. You can't have one without the other. I was also interested to see that the church plays a role in this movie. The Korean-American church experience is very specific and also very unique. What role does it play in the movie?
"That's what a true identity is, in some ways: the balancing of multiple aspects of who you are."
In telling the story about a Korean-American family, how could I not talk about church? In the film, the church plays an interesting role in that not only is it a place for spirituality, but it's also a place for the Korean-American community to gather.
What's interesting for me, and what I really wanted to make clear in the film, is that the church isn't necessarily a place where David is hearing homophobic comments. It's just part of the culture.
Does it complicate things? Definitely, but I didn't want the main conflict for David to be "me against the church." It's him against him, and what he wants for his family and the expectations that he places on himself to care for his family.
I think it's a more personal reason, it's a more personal struggle and that to me is always going to be more complicated than people outside of you yelling at you for being gay. It's the internal struggle that I was really trying to emphasize.
This interview has been edited for length and clarity.