"Rather than creating Mona as a superhero," said Pop-Post founder and CEO Kathleen Hiraga on her main character in "Samurai Bike Messengers," "I wanted to address the idea that everyone has untapped strengths to pull from, and that a girl on a bike who uses strategy and teamwork to save NYC from a Guzzle Thug takeover – never underestimate her!"
The story of Samurai Bike Messengers, with heroine Mona-Star and her best friend Merx, began as a personal comic book project when Hiraga was racing bikes and working as a designer for MTV Networks and Nickelodeon in New York City.
"The story centers around an underdog female heroine forced to take on the Guzzle Thugs, who represent a lack of respect for pedestrians and cyclists, and bigger thematic issues around greed."
With the tagline, "Smart Girls, Smart Digital," Hiraga wants to update archaic damsel-in-distress and boy-saves-girl story lines with tales of leadership, in which girls and boys work side-by-side as teammates, not romantic interests.
"Samurai Bike Messengers" recently released a 21-page interactive e-book for iPad, Android and Kindle, and a four song pop extended play (EP). Next is a new Samurai Bike Messengers web comic series and a destination website for web comics and animated stories.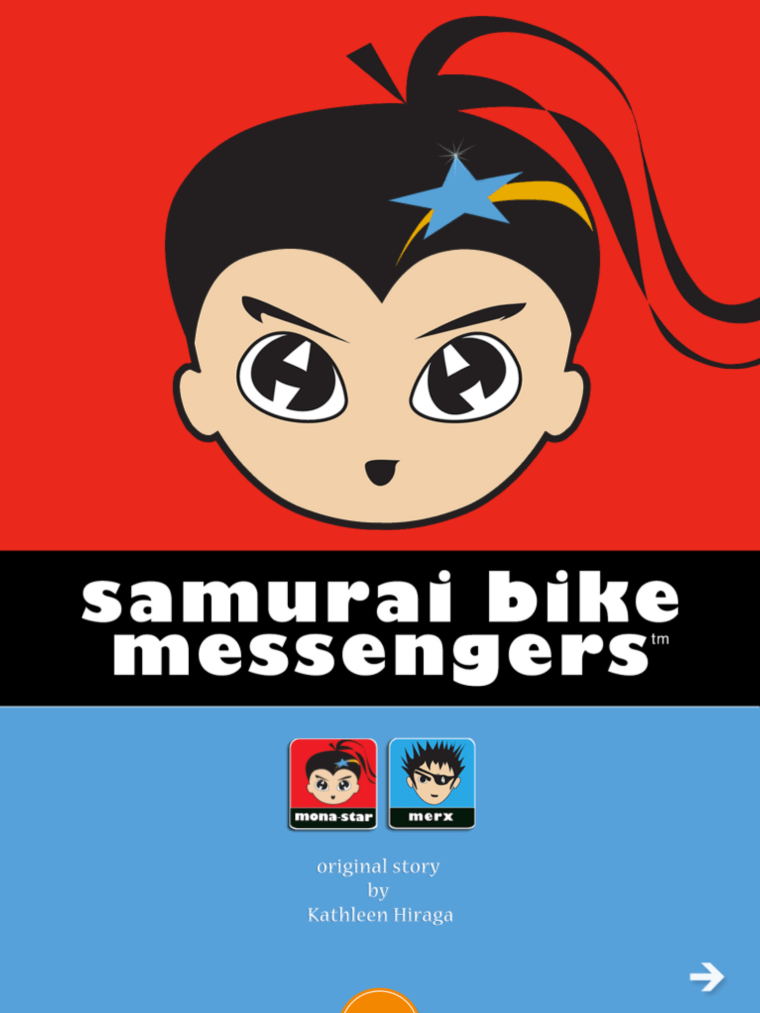 IN-DEPTH
SOCIAL