As an avid toy collector, every few years I like to take stock of the number of action figures that feature Asian-American and Pacific Islander characters.
When I started doing this in 2009, it was difficult coming up enough figures to fill out a top five list. Fortunately, it has become much easier to populate these lists since AAPI visibility in pop culture has increased in the intervening years.
RELATED: Holiday Gifts to Empower: A Guide to Ethical Brands Owned by Asian Americans
In fact, I actually had a difficult time winnowing down this year's list since there are so many AAPI action figures from which to choose! Moreover, nearly every slot on the list is populated by female characters, which hopefully puts to rest the fallacy that girls don't buy action figures.
Follow NBC Asian America on Facebook, Twitter, Instagram, and Tumblr.
Sabine Wren from Star Wars: The Black Series (Hasbro)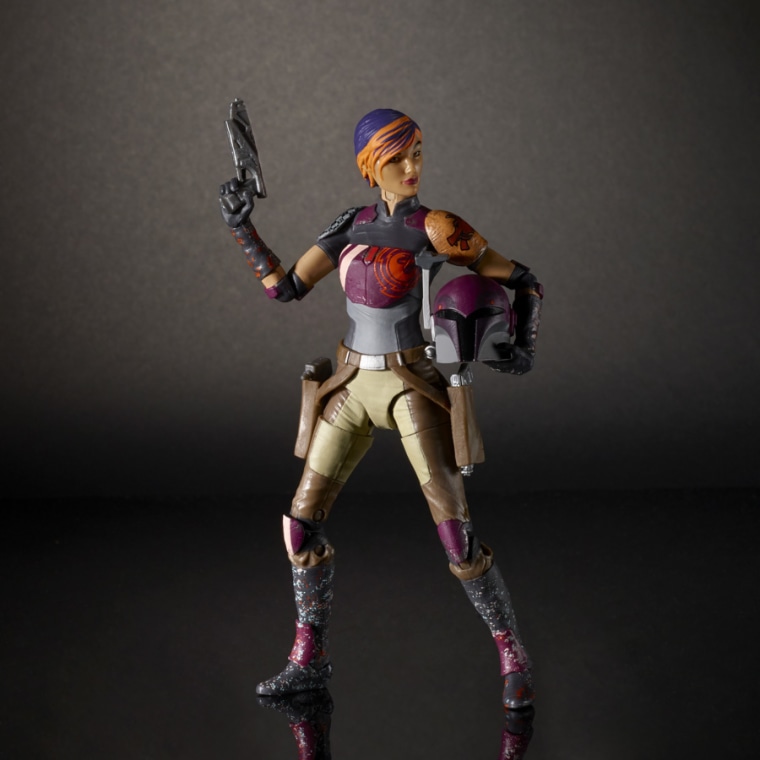 Last year, when "Stars Wars: The Force Awakens" merchandise flooded stores across the globe, one character was conspicuously missing from most shelves.
Though Rey was the lead protagonist of the billion-dollar-grossing film, toys featuring Daisy Ridley's likeness were few and far between. This discrepancy launched a public outcry and was documented on social media via the #WheresRey hashtag. For this year's Rogue One launch, Hasbro and other licensors were sure not to make the same mistake and had Felicity Jones' Jyn Erso prominently included in everything. (For what it's worth, since Rogue One finally features Asians in space, you can also get three different Asian characters from this film alone!)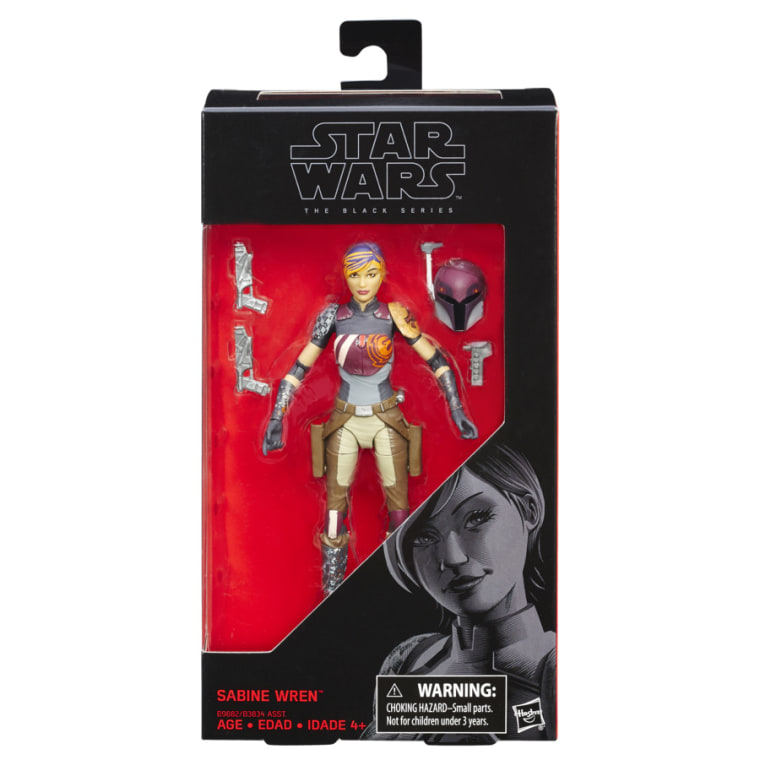 While we will have to wait until next year's Episode VIII to see action figures featuring Kelly Marie Tran, you don't have to wait to get Star Wars figures of a kickass Asian female protagonist. Sabine Wren, one of the heroes of the animated "Star Wars: Rebels" series, is not only coded as a woman of color on the show, she's also voiced by Indian-American actress Tiya Sircar. And now her character finally gets the deluxe treatment of the collector-friendly Black Series line. In addition to multiple accessories — including a removable helmet! — this six-inch figure gets the detailed sculpting and paint applications fans have come to expect from Hasbro.
Silk, Ms. Marvel, and Nico Minoru from Marvel Infinite Legends (Hasbro)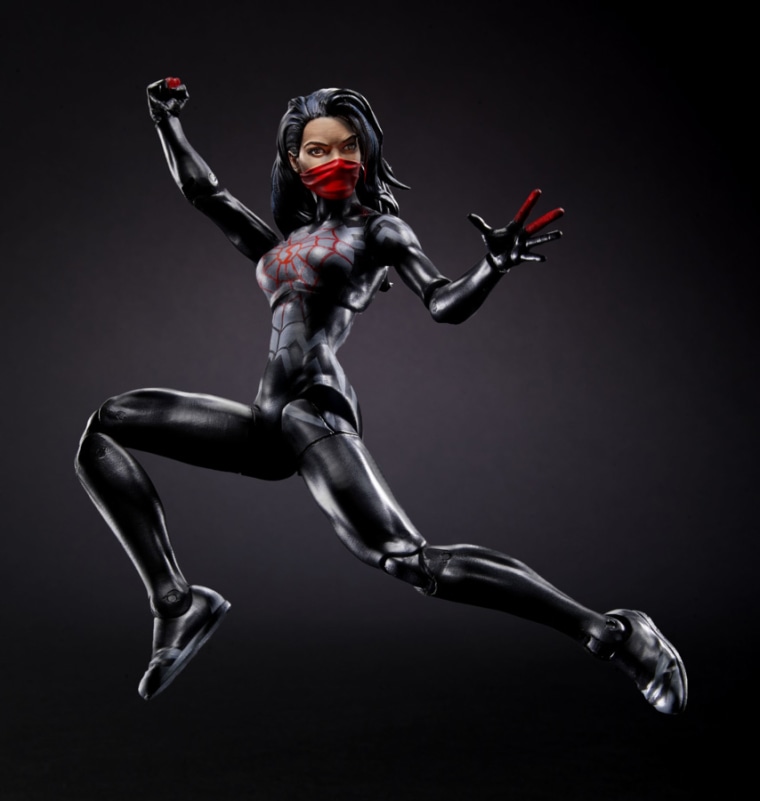 Speaking of Hasbro's line of deluxe six-inch action figures, this year has seen a number of Asian American heroines make their plastic debuts in various waves of the popular Marvel Legends line. Earlier in the year, in a wave dedicated to Spider-Man and his allies, Hasbro released its first ever figure of Cindy Moon, aka Silk. Last month, as part of a wave of figures tied to the theatrical release of "Doctor Strange," saw the release of Nico Minoru, a fan-favorite character from the critically lauded Runaways comic. But the hottest item on the list by far is Kamala Khan's Ms. Marvel, also making her first appearance in the line.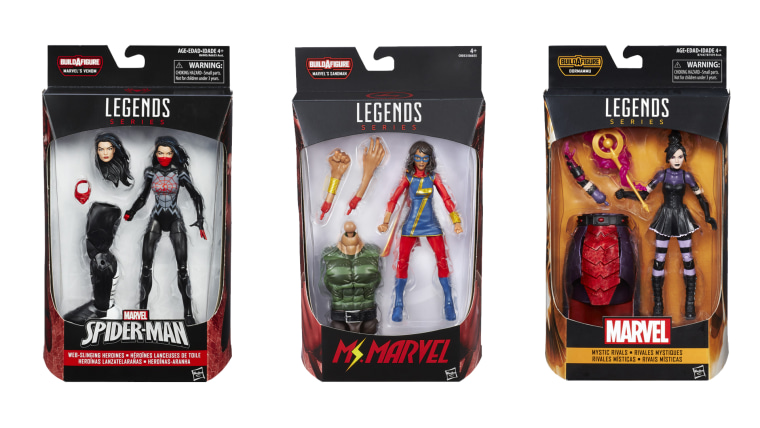 RELATED: Flowers, Hotties, and Food: An Asian-American Gift Guide for 2016
Agent Daisy "Quake" Johnson and Agent Melinda May from Pop! Vinyl (Funko)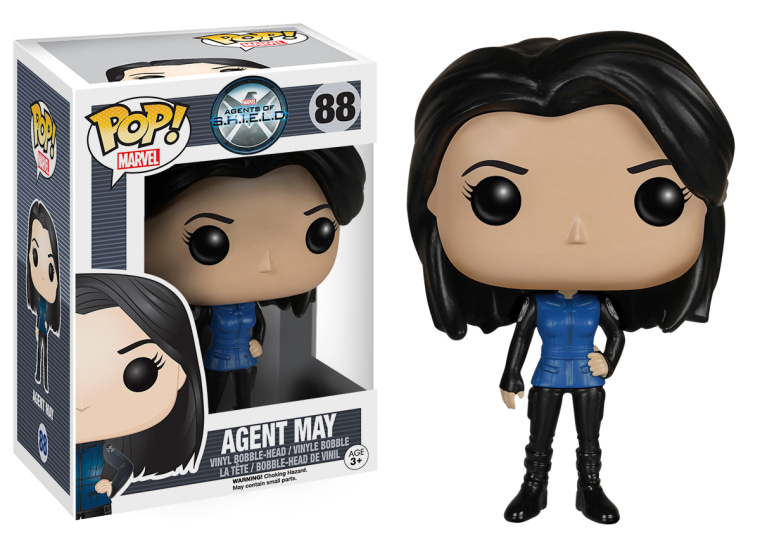 Hoping to join their fellow Marvel super heroines under the tree this year are the Funko Pop versions of the Agents of S.H.I.E.L.D.: Chloe Bennet's Daisy Johnson and Ming-Na Wen's Melinda May. In the last few years, Funko has cornered the collectible market with thousands of officially licensed pop culture characters that all sport the same iconic chibi design. Seriously, everyone loves these figures. If you've ever been to one of the major Comic-Cons, you'll see the lines at the Funko booth rival those of the most star-studded Hollywood panel. For our favorite Asians of S.H.I.E.L.D., the Pop! Vinyl style is the only way to currently get a mini-Chloe Bennet or mini-Ming-Na for your desk at work.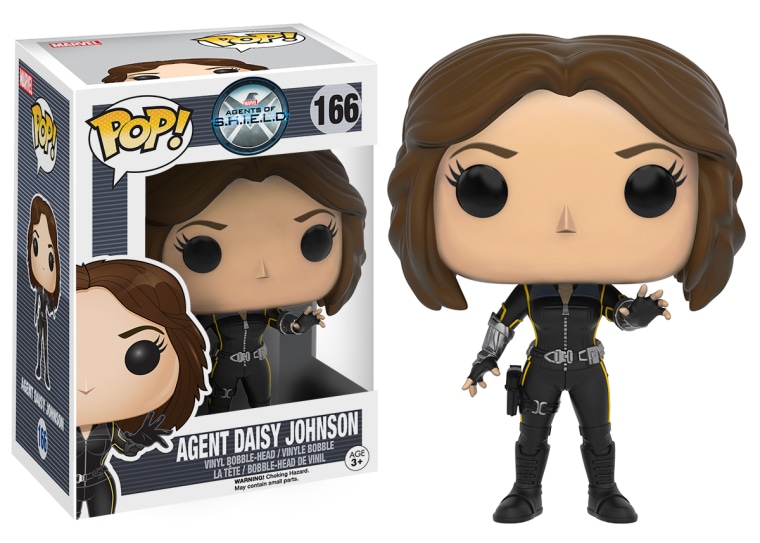 Katana from DC Multiverse: Suicide Squad (Mattel)
Over the last few years, DC Comics has been determined to make Katana the company's most prominent Asian superhero.
In addition to prominent roles on Cartoon Network's "Beware the Batman" animated series (voiced by Sumalee Montano) and on The CW's "Arrow" (played by Rila Fukushima), Katana was also a featured member of this summer's blockbuster Suicide Squad film and a core member of DC Super Hero Girls, a multimedia initiative including middle grade novels, animated webisodes, and toys designed to get young girls interested in superheroes.
At this year's Comic-Con International in San Diego, Mattel offered an exclusive Katana "action doll" — complete with multiple accessories, rooted hair, and elaborate window-box packaging — that quickly sold out.
Fortunately, Mattel has just released the DC Super Hero Girls version of Katana in six-inch action figure form. And according to the author Lisa Yee, Katana is next in line for a solo novel due in July.
Moana's Island Adventure and Moana's Ocean Voyage (Lego)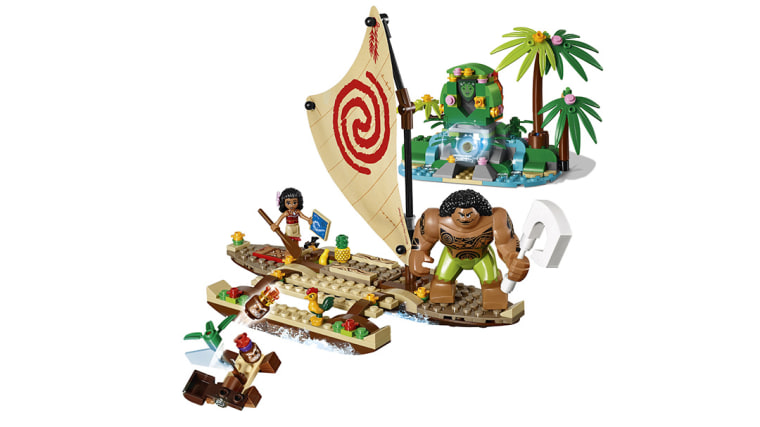 It's no coincidence that Disney stake out Thanksgiving weekend every year to release its latest animated behemoth to dominate cinemas — and merchandising just in time for the holidays. Think "Frozen" or "Big Hero 6." This year's entry is no exception. Moana has been atop the box office since its opening weekend and has already crossed the $100 million mark domestically, according to Box Office Mojo.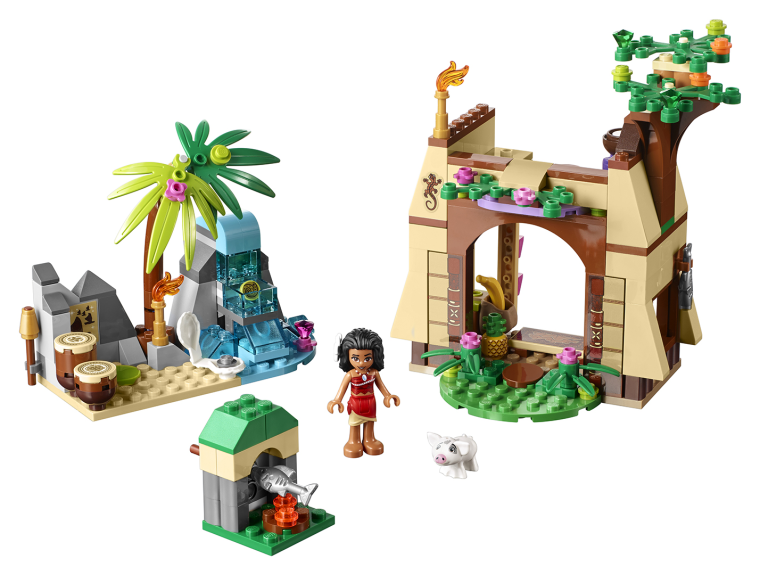 Of course, a Disney Princess movie would not be complete without waves of related merchandise. Your local toy store will have shelves lined with all kinds of dolls and figurines. My favorite, though, are a couple of Lego sets that allow kids to build and recreate two key scenes from the film, as well as mini-figures of Moana (Auli'i Cravalho) and the demi-god Maui (Dwayne "The Rock" Johnson).
It's important to note that there has been a lot of criticism from Pacific Islander communities about how Disney is using Moana to commodify and capitalize on Polynesian culture. Moana's inclusion on this list is not meant to defend the actions of a corporate behemoth like Disney.
RELATED: Flowers, Hotties, and Food: An Asian-American Gift Guide for 2016
For the first time since I started doing these AAPI action figure lists I've reached the end, but I could still name at least a dozen more figures. Perhaps that's symbolic of the gains Asian Americans and Pacific Islanders have made in the greater pop cultural landscape.
Follow NBC Asian America on Facebook, Twitter, Instagram, and Tumblr.