XIAMEN, China — This city of two million on the coast between hard-charging Shanghai and Guangzhou is celebrated as the capital of China's tea-sipping, slow-living culture.
It now boasts the largest Starbucks store in the country: four stories, 4,300 square feet, with a glass-enclosed patio offering an ocean view.
However, it isn't bustling. It serves mainly vacationers and shoppers, not the kind of habitual patrons that have made the company a $60 billion darling of Wall Street.
Here, people nurse their drinks and lose themselves in their laptops. They stake out a nook with overstuffed armchairs or loiter at the communal long table, and they tend to hunker down there — enjoying tranquility that's usually elusive in teeming China.
What isn't elusive in China these days is the green mermaid logo.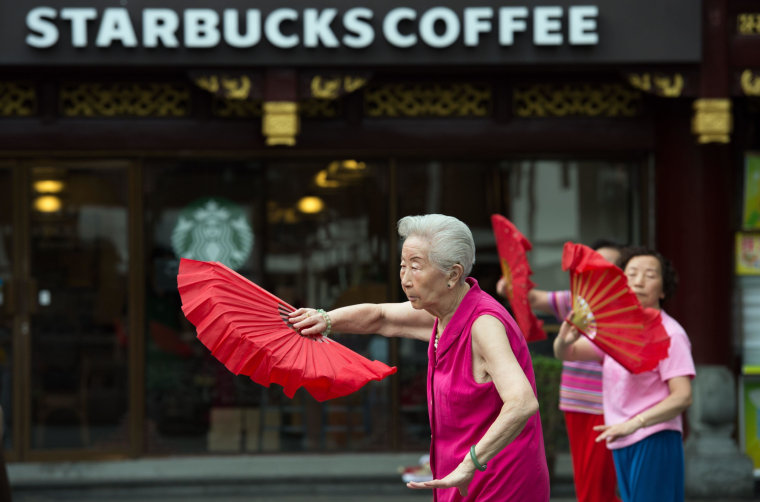 Between 2012 and 2013, Starbucks opened 500 new stores across the country, slightly more than the total in the chain's first 12 years in the mainland market. Last fall, Starbucks achieved its 1,000th store goal with a flagship cafe in Beijing's central business district. It's on track to add another 500 locations this year.
Given such explosive growth, China is projected to overtake Canada as the second largest market by year's end.
What remains to be seen is if such ambitious expansion is sustainable. The average Chinese earns $500 a month and drinks just three cups of coffee a year. How many $4.5 cups of coffee do they actually want — or can they afford?
Already, Starbucks coffee costs 10 to 20 percent more in China than in the United States. That aggressive pricing prompted a recent attack by China's state media, which accused the Seattle company of profiteering.
"Our pricing is based on the costs of doing business in the market," responded John Culver, Starbucks president for China and Asia Pacific.
Either way, the accusation didn't stick. Feisty, witty Chinese netizens quickly came to Starbuck's defense — a sign of the coffee behemoth's growing legion of supporters.
"In China, Starbucks is still a name brand."
That may be evidence that Starbucks' efforts to accommodate Chinese preferences are actually working.
Unlike Americans, who can't cope without a morning cup of joe, most Chinese customers don't just grab and go. Instead, coffee shops here are a destination. People sit back and chat with friends and family. Some come to meet with clients or do business.
So Chinese customers have come to expect spacious branches with ample comfortable seating. More than the proverbial third place outside their home and office, Starbucks to them is as cozy as their own home, and more functional than their office.
"What we've been able to do is to build Starbucks into a lifestyle brand that Chinese customers want to be a part of," said Culver. "There is a tremendous opportunity to grow that connection and earn their business."
For China's brand conscious middle class, a trip to the coffee shop is a see-and-be-seen occasion. This is especially true for the young, who are increasingly trading tea for the occasional coffee.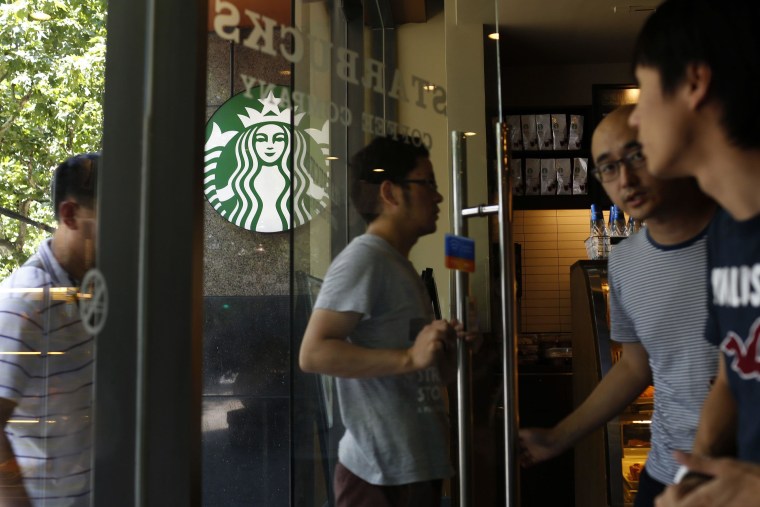 "In China, Starbucks is still a name brand," said Xu Lijuan, 25, a manager at a residential building. "However, that in and of itself isn't enough to keep me coming." Xiamen, with its Venti-size branch, embodies both challenges and opportunities for Starbucks. The city boasts per-capita income of $620 — China's 10th highest, and slightly above the national average. Although sipping tea is the signature pastime, the city already offers a high density of coffee shops, and Starbucks — which opened its first café in 2010 — is facing stiff competition here.
There's a Singaporean coffee house that claims it is best suited for the Chinese palate. Another offers sought-after tiramisu and homemade gelato. One two-store chain even receives courier packages for patrons.
Starbucks, addressing Chinese consumers' concerns about food safety, takes pains to label many of its pastries as US imports. (Even so, Starbucks sourced chicken for its panini from the same Shanghai company that was found to have supplied McDonald's with tainted meat.)
The new-store boom notwithstanding, Starbucks' future in China lies in catering to those who have come to adopt frequenting coffee house as a pastime.
Guo Xiaoming, and his wife, Amber, both in their 30s, profess to drinking too much coffee. They visit coffee shops at least three times a week, though not always Starbucks. Guo doesn't see himself as a hipster riding a trend, but rather someone can afford to pay to relax in an upscale environment where he and his wife can enjoy peace and quiet, especially since they come with their 8-month-old in tow.
"I can see that in China coffee drinking is evolving from being a trend to a culture," said Guo.
This story first appeared on GlobalPost.
More from GlobalPost:
China earthquake death toll nears 600 as volunteers told to stay away
Asia's heroin now sold in lemon yellows and cotton-candy pinks