Stella Abrera calls herself an unabashed ballet nerd - "a total bunhead," she laughs.
But after some rough patches, it's once again a happy time for this dedicated dancer. August signals the start of her tenure as a principal dancer at New York's American Ballet Theatre, making her the first Filipino American to reach the highest rank in the elite ballet company.
While her good friend Misty Copeland recently received much attention for being named ABT's first black principal dancer, Abrera's ascendancy was nothing short of a miracle. Just six years ago, after a near-crippling back and leg injury, she wasn't sure she'd ever dance again.
"All the things that have happened pointed to me not being chosen [as a principal dancer]," Abrera said in an interview with NBC News. "And if that happened, no one would have batted an eye. I wouldn't have. It's crazy at 37, this doesn't happen in our world. Thank God, it did. It's a wonderful thing."
NBC Asian America caught up with Abrera to talk about her career, her recovery, and the childhood ballet fantasies that fueled her determination to get back on her feet.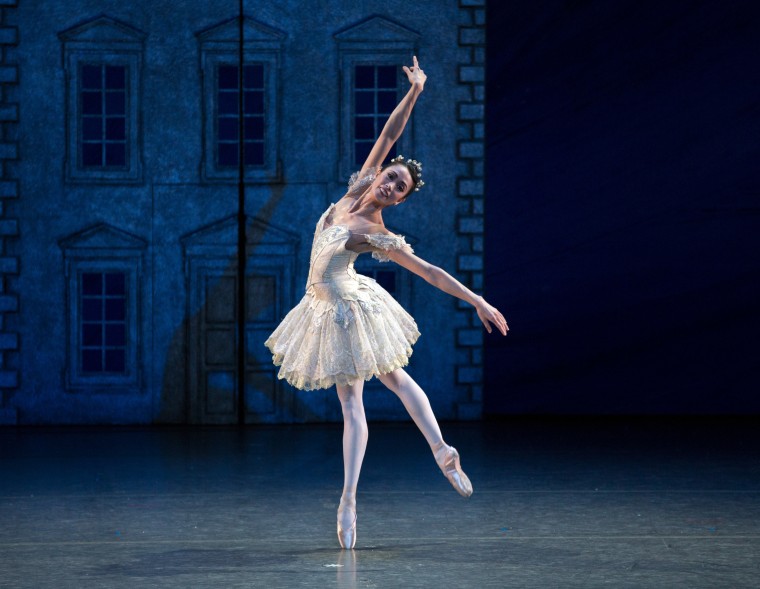 Abrera: I started lessons as a five-year-old, and I loved it from day one. I was totally in my element with my leotard and pink tights, and pink ballet slippers. And my bun. It was heaven. But I was just doing stuff like playing leap frog to music. Later we got into ballet technique. By the time I was 8 and 9, I got to play one of those little kids in "The Nutcracker." Basically, I was a bon-bon.
NBC: Did you have a teacher who recognized your talent early?
Abrera: Well, we moved to San Diego (from Pasadena) and my parents (Jack and Aurora Abrera) found a place that believed that students should take all kinds of dance and have intense training. By age 10, I danced for at least five hours a day. My love of dance blossomed, and I was exposed to all kinds, jazz, tap, flamenco, modern. At first, I was reluctant because I didn't want to waste my time when all I wanted was to be a ballerina. Now I'm so glad because the company I'm in requires serious versatility, so I'm grateful to have it.
Three years later, we moved to Australia. (My father is a civil engineer and we moved every few years). Finding a ballet school was the No.1 priority, as I was obsessed. The school we found taught the syllabus of the Royal Academy of Dance. When I was 16, Ross Stretton, the assistant artistic director of ABT was adjudicating one of my final exams. And he facilitated my audition for ABT. He plucked me out of the garden, you might say. Of course, Kevin (McKenzie, artistic director) had to give his OK.
There's a lot I learned about myself and life. I learned I don't know anything.
NBC: So you were chosen. But then your dad's job took you back to California. And you're a senior in high school. Your parents didn't want you to go to college?
Abrera: It was never a conversation, they could see how driven I was. They knew ABT was totally awesome and I was obsessed with the company even as a kid. I'd get the "Don Quixote" VHS with Baryshnikov and Cynthia Harvey out of the library. For my generation that was a cult classic. So by the time I was 17, I was primed and ready.
NBC: You were an apprentice for a few months. Then the corps de ballet for five years. At age 23, in 2001, you became a soloist?
Abrera: Yes, it was thrilling to do soloist roles while in the corp. Once they saw they could count on me, they promoted me. It was like being on a rocket.
NBC: What was the role that sealed it?
Abrera: It might have been the time I did Myrtha, the Queen of the Willis in "Giselle." I was the young 20-something and they gave me the opportunity to do that role and I rose to the occasion.
NBC: You killed it?
Abrera: (laughing) Well, people were pleased.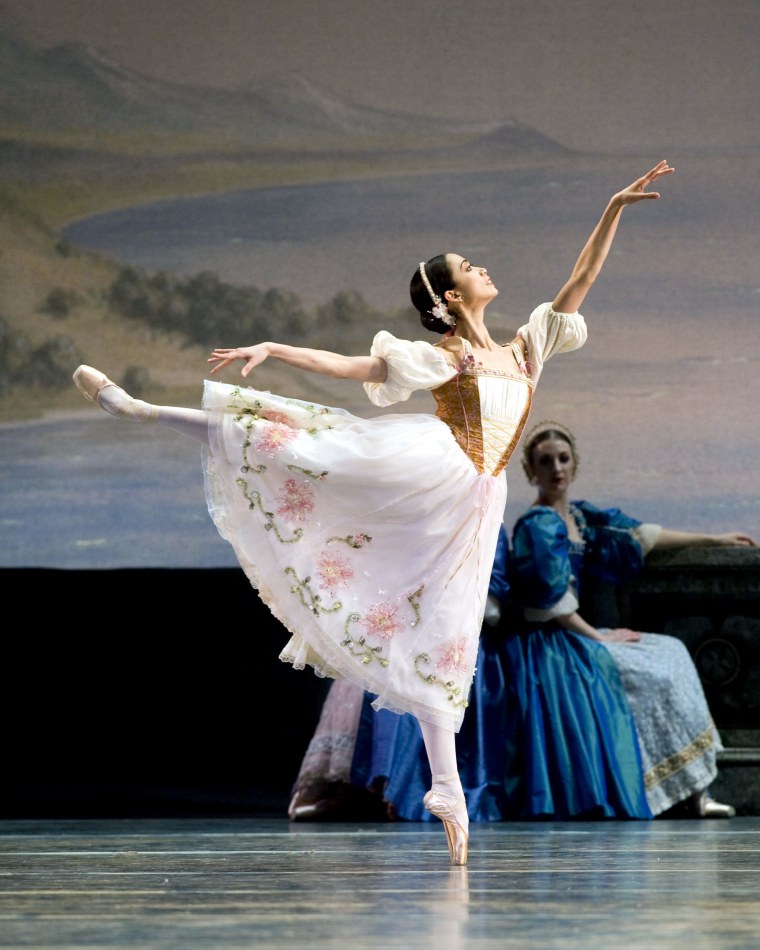 NBC: And it was a nice run through your twenties, with your star rising, and just as you were turning 30…
Abrera: And then it all came to a screeching halt, and my whole world turns upside down from a career standpoint. I had a really bad back injury, in combination with a sciatic nerve injury. It crept up on me. At first, I said, "My calf kind of hurts." I pushed through it, but it never got better. I was in the midst of my first major injury.
NBC: How long did it take to heal?
Abrera: It took 18 months for me to get back on the stage. Nerve injuries take a long time. Anytime I went to any doctor, I was told I had a "mystery injury." No diagnostic test showed that I had anything like a huge blown out herniated disk or anything. It was super subtle. But my leg was not functioning properly, and it got to a point where grandmothers in walkers on the sidewalk would go faster than I was. Walking was a challenge. At this point I wasn't dancing.
it's got to be unprecedented by someone at my age, at this point in the game to be promoted.
There was no surgery. Eventually, I saw a pain management specialist and had cortisone shots in my back. But there were so many different people who helped me figure out what was happening and gave me the confidence to stop being afraid of pain. It's really connected to emotions, stress, and obviously, at this point, I'm in my prime. And I see everything slipping away.
That was like rock bottom.
To go from 1,000s of releves, calf rises and jumps, to where I was, to where I had to be again to dance was like climbing Mount Everest.
NBC: But you resisted giving up?
Abrera: I had this tendency to just put down my head and drive forward with full on perseverance and determination. I didn't give up. My dream needed to be fulfilled...I wanted it so bad, to get back on stage. I guess I always knew deep down it would happen. I wasn't going to allow myself (not to). I just did my exercises every day and inched along. I just thought, just one tiny baby step at a time to reach the top of the mountain.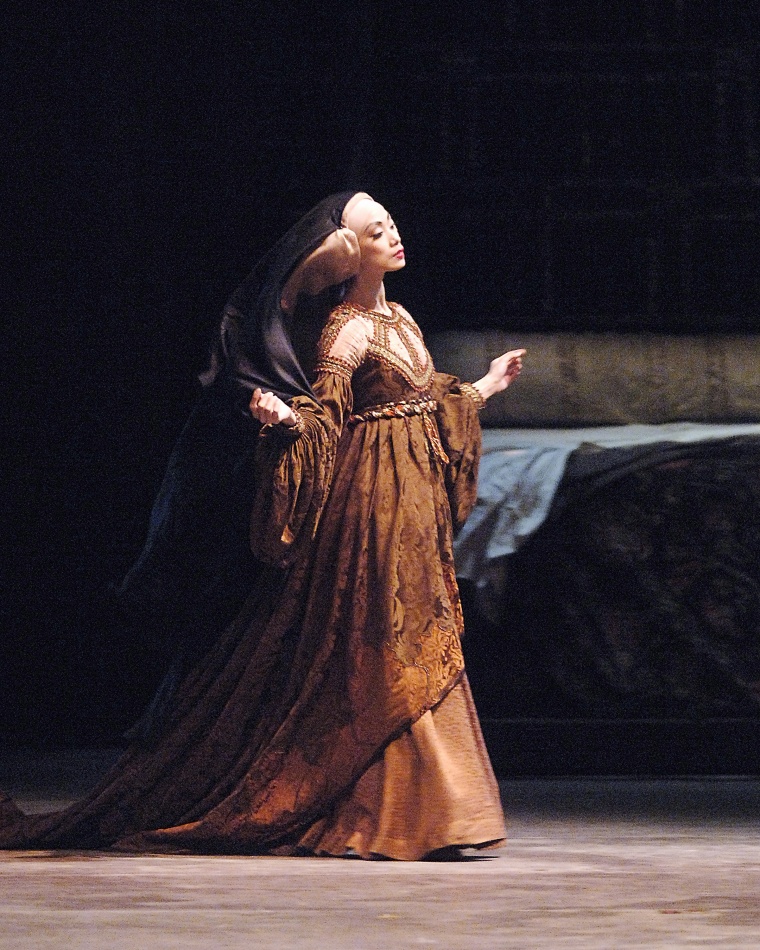 NBC: During the time of the injuries you also had other personal setbacks as well?
Abrera: A lot of stuff happened in those 18 months. My husband (retired dancer, Sascha Radetsky), and I lost my father-in-law to cancer. One year later, I lost my mentor and coach, Georgina Parkinson, to cancer. Those kind of losses give you a different perspective on life, and I began reprioritizing the importance of my career and my loved ones. So coming back to work, to the stage, everything was a gift.
When I was deep in the injury, I told myself if my calf ever comes back to normal (if I can ever walk again, I didn't really think it was going to happen), I'm going to tattoo myself to remind me of what a gift walking is.
NBC: Tattoo?
Abrera: I was going to put a tattoo on my left calf…I still might. (Laughs).
I just reassessed everything from my technique, to how I see a performance, and saw it all as a gift from the givers, not something I'm entitled to or have a right to.
That injury could have ended my career, but losing loved ones made me see there's more important things than career. There's a lot I learned about myself and life. I learned I don't know anything.
NBC: So after the injury you're back at age 31 (2009), and the last six years you've managed the injury, and gotten the big promotion.
Abrera: Oh god, the promotion to principal. It's got to be some kind of record, it's got to be unprecedented by someone at my age, at this point in the game to be promoted. That kind of recognition is so awesome. To be totally honest, I had already come to terms, or rather, accepted that it was never going to happen. I had found this joy that was so basic and simple that just being able to do my art form at this high level at ABT, on its amazing stages, surrounded by these amazing artists. It was like a gift.
And so this last year, these past few months have been a letter year for me. Lots of great things have happened. And to have this promotion is like having a gigantic cherry on top of it all.
NBC: What does it mean to you to be the first Filipino American principal dancer at ABT?
Abrera: It means a lot to me. When I visited the Philippines to dance last year, I saw the devastation caused by the typhoon. The people are resilient. It made me proud to be Filipino. And now to see the internet and the hashtag #PinayPower in twitter and Instagram from Filipina dancers (in the U.S. and the Philippines, responding to the news of my promotion), I think that's awesome. If I can inspire them, that humbles me. And I hope I can.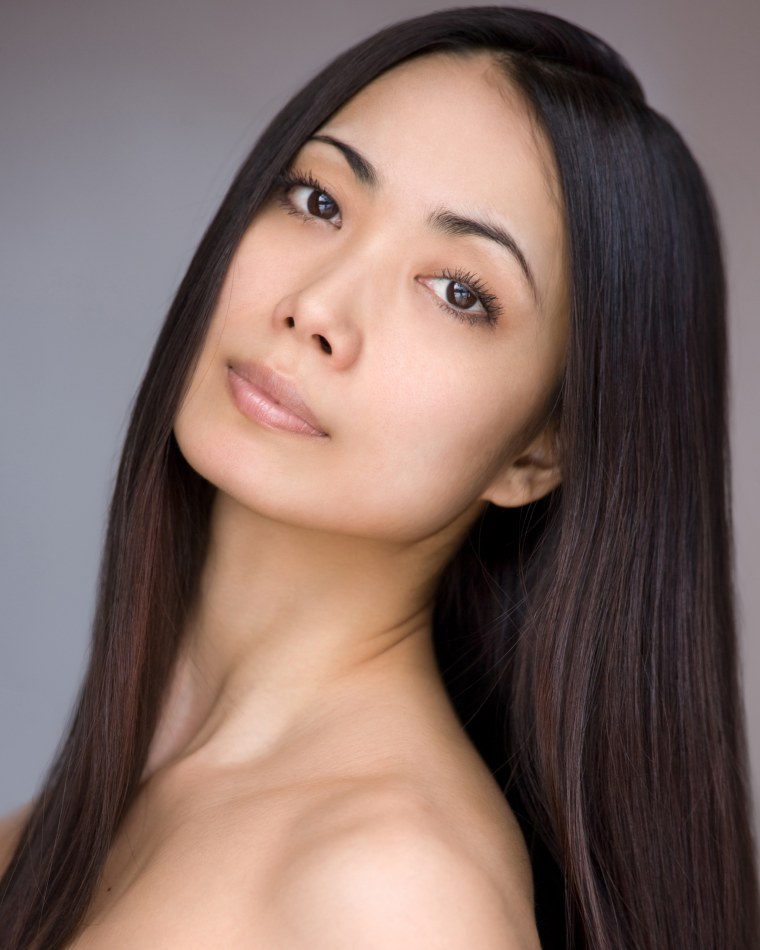 Interview was edited for length and clarity.
Like NBC Asian America on Facebook and follow us on Twitter.