A new study, "Replacing Myths with Facts: Sex-Selective Abortion Laws in the United States," debunks the myth that Asian cultural preferences for sons contribute to the practice of gender-based abortions.
Those alleged preferences, along with skewed male-to-female sex ratios in China and India, are often cited by legislators as reasons for banning sex-selective abortions in America. Eight states have enacted laws banning them.
"We find that this legislation is based on myths and misinformation," wrote Professor Sital Kalantry."In fact, while sex-selective abortion bans have proliferated based on a supposed concern over Asian immigrant birth patterns, the reality is that Asian Americans tend to have more girls than white Americans."
According to the study, foreign-born Chinese, Indian, and Korean Americans, as well as Asian Americans as a whole, have fewer boys (1.03) than U.S.-born white Americans (1.05). Sex-selective abortion bans in Pennsylvania and Illinois, researchers say, did not affect existing ratios.
The U.S. is one of five countries that explicitly bans the practice, including China, Kosovo, Nepal, and Vietnam.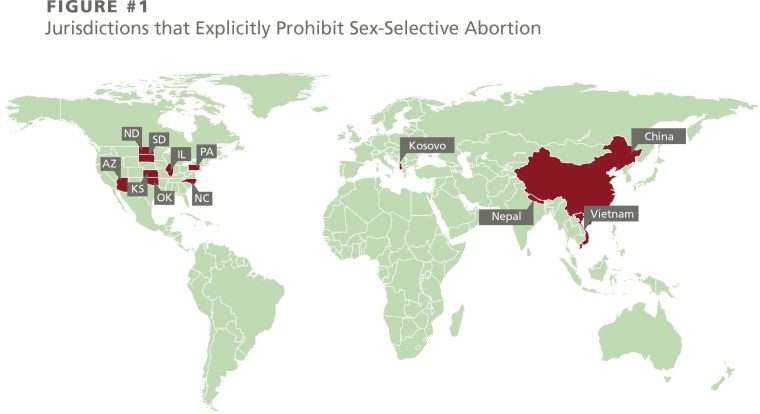 IN-DEPTH
SOCIAL