"Danger is my business."
Those were the first words Steven Ho ever said in English, mimicking what he heard watching the late '60s-early '70s TV show "Mission Impossible."
"Why my parents were letting a 4-year-old watch 'Mission Impossible,' I'm not sure," Ho told NBC News, joking.
The words were prophetic — danger really did become Ho's business. As a professional Hollywood stunt actor, coordinator, and trainer, he has been featured in films with Jet Li; fought in a full turtle suit as Donatello in the second and third installments of the '90s film franchise "Teenage Mutant Ninja Turtles"; and taught Conan O'Brien self-defense as a recurring guest on "The Tonight Show" and "Conan."
He's also trained celebrities, including Brad Pitt and Gisele Bundchen, for movies and TV shows in the art of what he refers to as "looking like a bad-ass ninja."
It's something Ho, 42, makes look easy thanks to an obsession that started at age seven. During a trip to a large discount retailer, Ho remembers catching glimpses of "Enter the Dragon" on a display TV set.
"I heard all this, 'Wah, wah, wah!' So I ran over there, and it was Bruce Lee in the nunchuck scene," Ho said. "Superman is white. Batman is white. I'd never seen an Asian man in a powerful position, so when I saw it, it freaked me out."
He badgered his parents to study kung fu, eventually convincing them to let him take martial arts classes at age 12. He trained as much as he could, to the point that his parents would limit him to three or four days a week. Ho would get crafty, taking advantage of his mother's trips to the grocery store to rearrange furniture so he could practice, putting everything back just before she returned home.
"I knew I wanted to do [martial arts] for the rest of my life," he said.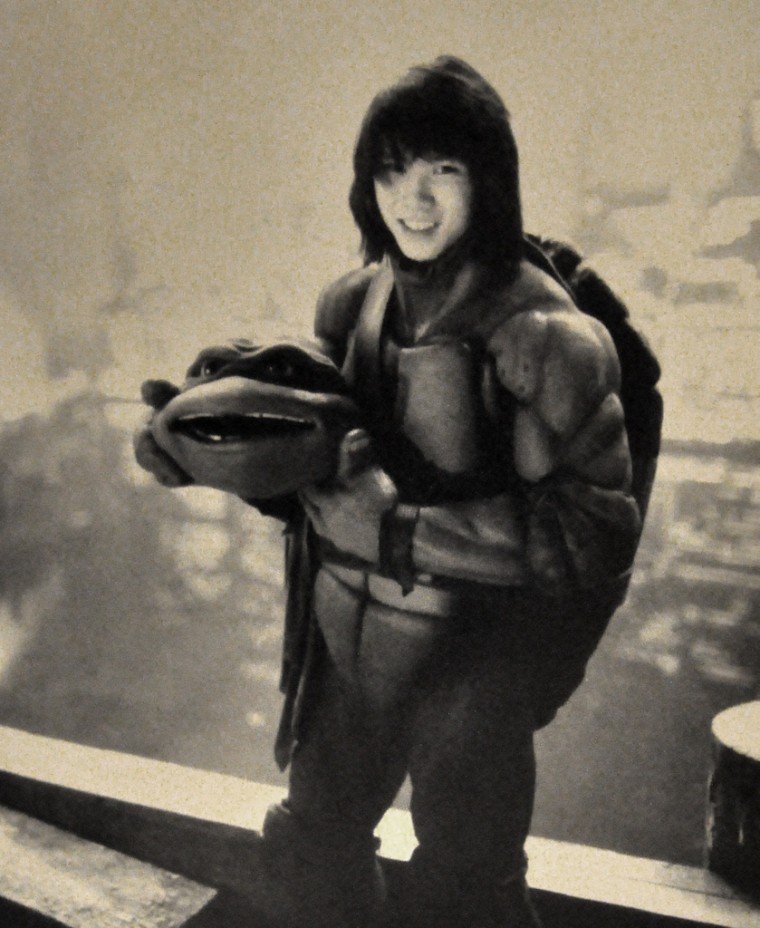 Born in Indonesia, Ho and his parents were members of the Chinese-Indonesian minority and immigrated to the United States in 1971 as refugees during the Suharto regime. Sponsored by a church group, the family spoke no English and had little more than $200 in cash and a suitcase full of books in tow. They eventually settled in South Gate, an area southeast of downtown Los Angeles and, later, in Orange County, California.
"Superman is white. Batman is white. I'd never seen an Asian man in a powerful position, so when I saw [Bruce Lee], it freaked me out."
"It was tough," Ho said. "My father rode a bicycle to work. He was an assistant professor at an acclaimed university in Jakarta. He had a master's degree, but it didn't transfer over here."
Ho's first memory of America is of having cameras flashing in his face from local newspaper photographers who had come to cover the story. He also remembers struggling with the language barrier, especially when he attended his first day of pre-school and could not communicate with his teachers or peers.
"I remember I wanted to play with Rock 'Em Sock 'Em Robots, and I told the teacher in Indonesian," he said. When the teacher refused, he acted out. "I started hitting other kids in the head and face. It was a lot of frustration, but it was a lot of feeling out of place and just totally uprooted."
It's an experience that makes him deeply empathetic toward others coming to the country, including current refugees from Syria.
"Anytime I see a refugee or hear a story about somebody wanting to come to the States, it hits me hard," Ho said. "Seeing the struggle that my parents went through to get here and how dedicated they were to being American really brings me closer to a lot of people I don't know. As a refugee, you're a constant fish out of water. Where do you belong? Where do you fit in?"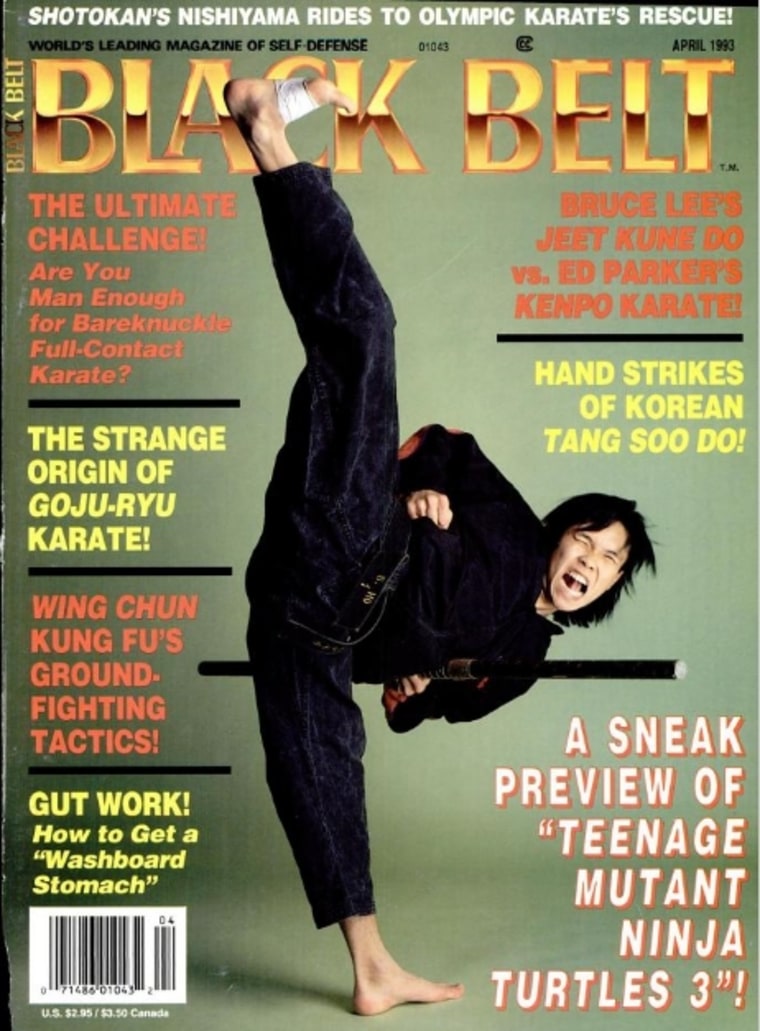 Ho's father, a research scientist, would eventually rise up the ranks in the research and development department at Johnson & Johnson, but Ho's own career plans did not involve science or large corporations. After moving to Connecticut, where his father had relocated for work, and a short stint attending the University of Connecticut, Ho decided to tell his father his intentions of returning to Los Angeles to pursue a career in his true passion, martial arts.
He was hoping to get his dad's blessing, but instead, he was cut off from the family. It would be two years before they would speak again.
"At the time, I could not understand why my dad did this," Ho said, tearing up. "Now I cherish him for doing that. It's like the best thing he ever did for me."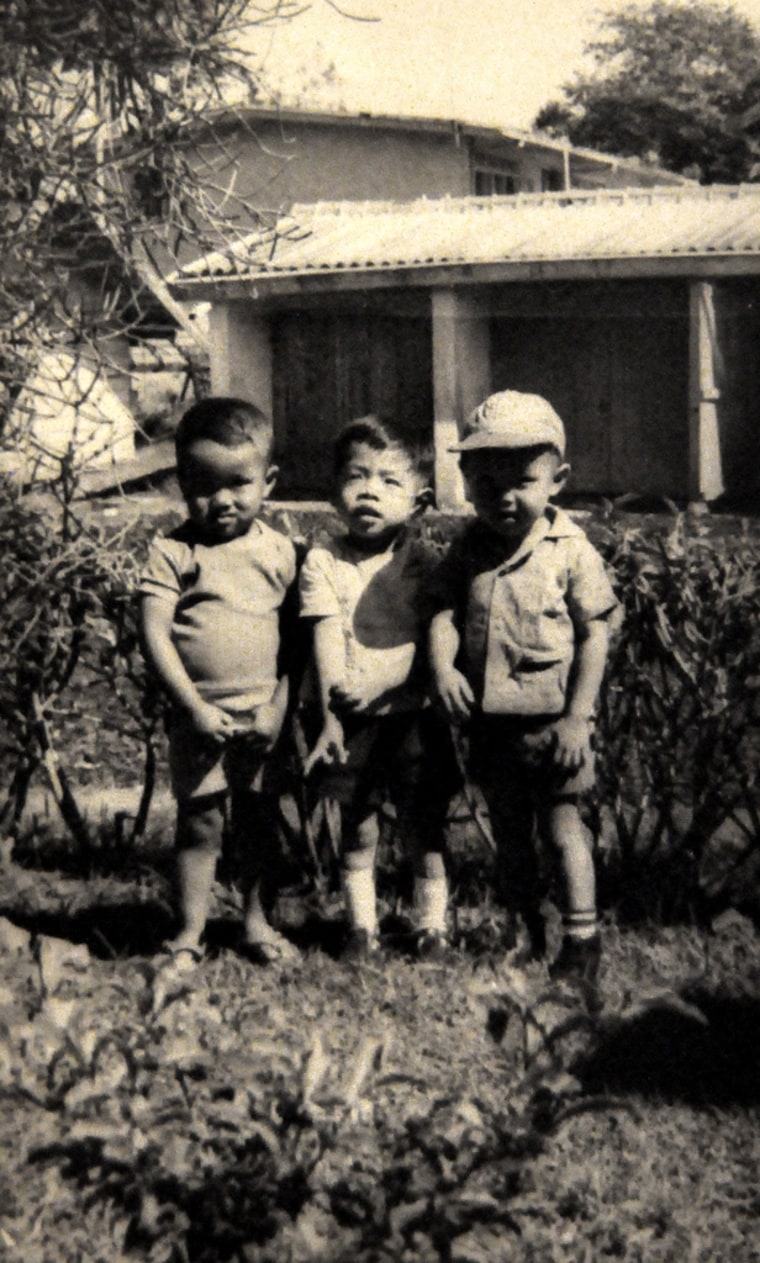 The risk proved worth it. Upon moving back to Los Angeles, Ho continued training and competing in martial arts tournaments, perfecting signature moves like the "540 kick." He started taking college classes at Pepperdine University's satellite campus in Orange County, only to drop out a few courses short of a degree when he got a call from martial arts star Jet Li.
Li had seen Ho compete — and win — a national karate tournament and recruited him to work on several films with him as his stunt double.
RELATED: Meet the Virginia Native Who Could Be the 'Next Jet Li'
Ho's career snowballed after that, landing roles in films and TV shows and stunt coordinating with some of the top names in the industry. Currently, he is fight coordinating for AMC's "The Walking Dead," specifically training actor Lennie James on how to use a bo staff to fend off zombies. When he isn't training, Ho runs a furniture store in West Hollywood called Plush Home, which he co-owns with his wife Nina Petronzio. He is also directing and developing an independent martial arts feature project with a sci-fi slant.
Openness to both opportunities and challenges, Ho said, has been and continues to be a major part of his life, dating back to his roots as a young immigrant and martial arts competitor. It's a trait that has served him well, and that he hopes to see in the people he trains, no matter if they're fellow athletes and stunt actors, or A-list celebrities.
"The hardest to train [are] the people who are close-minded," Ho said. "People who come in with misconceptions, closed to new ideas, or are so self-conscious that it's too big of a deal. But the people who come in with open arms, open heart, open mind — we'll create something."
Follow NBC Asian America on Facebook, Twitter, Instagram, and Tumblr.