In addition to visiting the usual Washington, D.C. field trip destinations, Enlightened Initiative (EI) will gather together low-income immigrant youth and children of immigrants from around the country for a week-long summer camp focused on practical leadership skills, intensive academics in math and science, and cultural competency training. In recent years, the program has drawn students whose families come from El Salvador, Vietnam, Peru, Puerto Rico, China, Mexico, Netherlands, Haiti, and Dominican Republic.
"With the Enlightened Initiative (EI), I want to empower and invest in the immigrant youth, especially those who come from low-income households, to reach their full potential and dreams in the U.S. society," Cuong Quy Huynh, President of Enlightened Initiative and WK Kellogg Foundation fellow, told NBC News. "By participating in EI, the immigrant youth learn practical and useful leadership, academic, and cultural competency skills as they prepare to enter colleges/universities. Ultimately, EI wants the immigrant youth to be servant leaders in their communities and families."
According to 2013 data from the Migration Policy Institute, 25 percent of children in the United States, or 17.4 million children, come from families in which at least one parent is an immigrant. 87.9 percent of these children were born in the United States.
Born in Vietnam and ethnically Chinese, Huynh remembers the struggles he and his family faced after coming to the United States as refugees. Teachers and mentors, he recalls, helped him overcome hurdles of poverty, social isolation, and marginalization. What sets this summer leadership camp apart from others, Huynh says, is its focus on bringing together children from different racial and ethnic immigrant groups so that they can better understand how they fit into American society, as well as the intensive academics focus on Science, Technology, Engineering, and Math (STEM) fields, so that these students will have the skills they will need to become leaders in a rapidly changing America.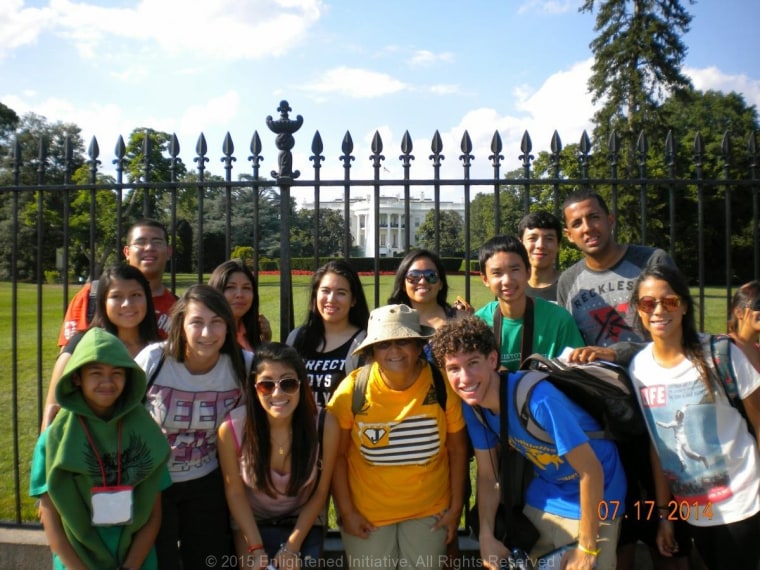 IN-DEPTH