For Asian Pacific American Heritage Month, NBC Asian America took a look at a few new books for children and young adults by Asian American and Pacific Islander (AAPI) writers, finding a growing number of young adult novels, middle grade readers, picture books, fantasy, and graphic novels.
The variety is in part due to increasing calls for more diversity in books, according to Sona Charaipotra, author and vice president of content for nonprofit We Need Diverse Books.
"The first time I saw a reflection of myself on the page — of an Indian girl who grew up second generation in the United States, who wore sneakers with her salwar-kameez and ate hamburgers alongside her samosas — I was nearly 20 years old," Charaipotra told NBC News. "Things are changing, slowly but surely, because we're finally beginning to raise a unified voice. In publishing, there are more diverse titles for kids and teens hitting shelves. And we're starting to see a lot more fun, delicious, high concept stories — from romantic comedies to action-adventures to moody dramas — featuring Asian-American characters."
RELATED: From Hashtag to Movement to Book: #WeNeedDiverseBooks Publishes First Anthology
"I think these representations are critical right now — we need to see ourselves on the page, on the screen, taking the lead, being the hero," she added.
Young Adult
"Always and Forever, Lara Jean" by Jenny Han (Simon and Schuster Books for Young Readers, 2017)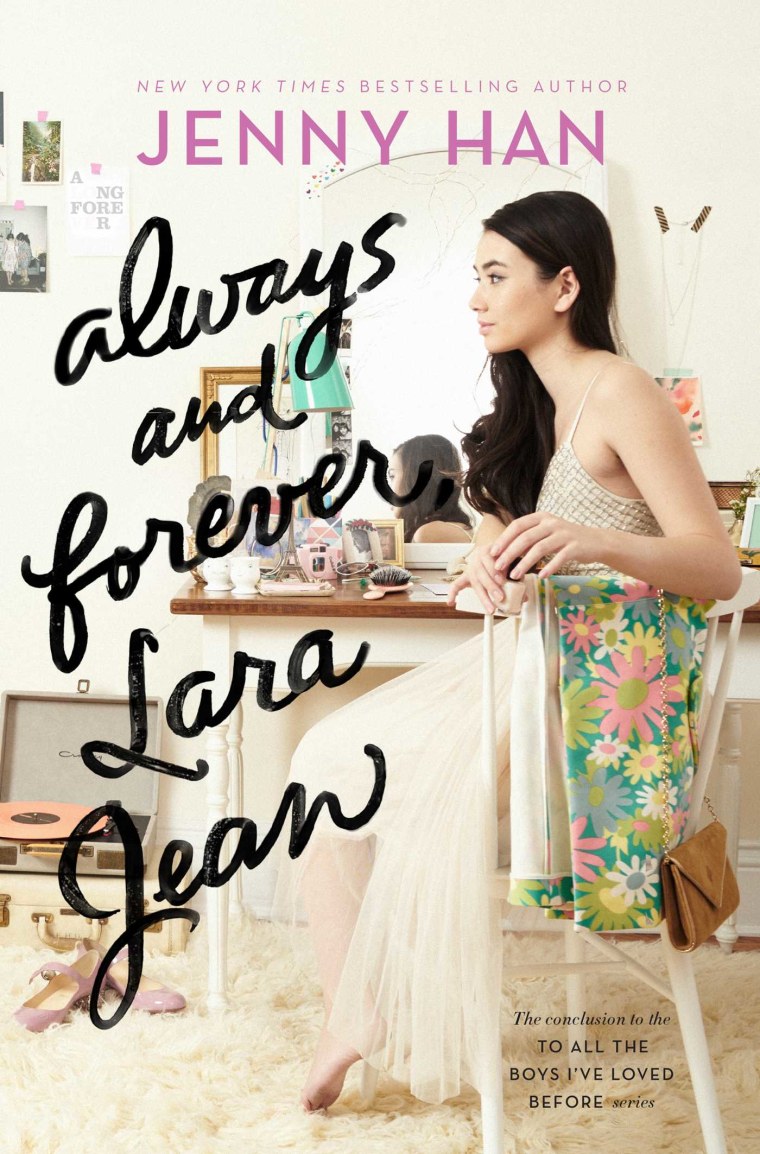 New York Times best-selling author Jenny Han has brought back the multiracial Korean-American Song sisters for a third book following her popular "To All the Boys I've Loved Before" and "P.S. I Still Love You."
Middle sister Lara Jean, described as the dreamiest of the Song sisters, handwrites letters, bakes cookies, and is having a great senior year, but she will soon have to decide where to go to college and think about how that will affect her relationship with her boyfriend Peter.
"All along, my dream has been for Asian-American teens to walk into a bookstore and see themselves on the shelf," Han told NBC News. "Growing up, I never had that experience, and even now, it's still rare. It shouldn't be rare to see yourself reflected in stories and media. We're all worthy of having our stories told; we're all worthy of being the star."
"When Dimple Met Rishi" by Sandhya Menon (Simon Pulse, 2017)
Described by Bustle as "the arranged marriage YA rom-com we've been waiting for," this story about two Indian-American teens whose parents hope will eventually marry has readers online declaring their love for and fighting over the male character.
Just graduated from high school and heading to Stanford in the fall, Dimple Shah cannot believe her mom has stopped obsessing about her getting married to a nice Indian boy long enough to let her attend a competitive summer program for aspiring web developers at San Francisco State University.
What she does not know is that the son of her parents' friends, Rishi Patel, will also be in the same summer program. He, on the other hand, has been told that their parents would like to arrange their marriage, but that he will have to woo her. They clash, of course, but as they code together, they also get to know each other and navigate through their differences — modernity versus tradition, pragmatism versus romanticism, listening to parents versus following one's own dreams.
Middle Readers
"Step Up to the Plate, Maria Singh" by Uma Krishnaswami (Tu Books/ Lee & Low Books, 2017)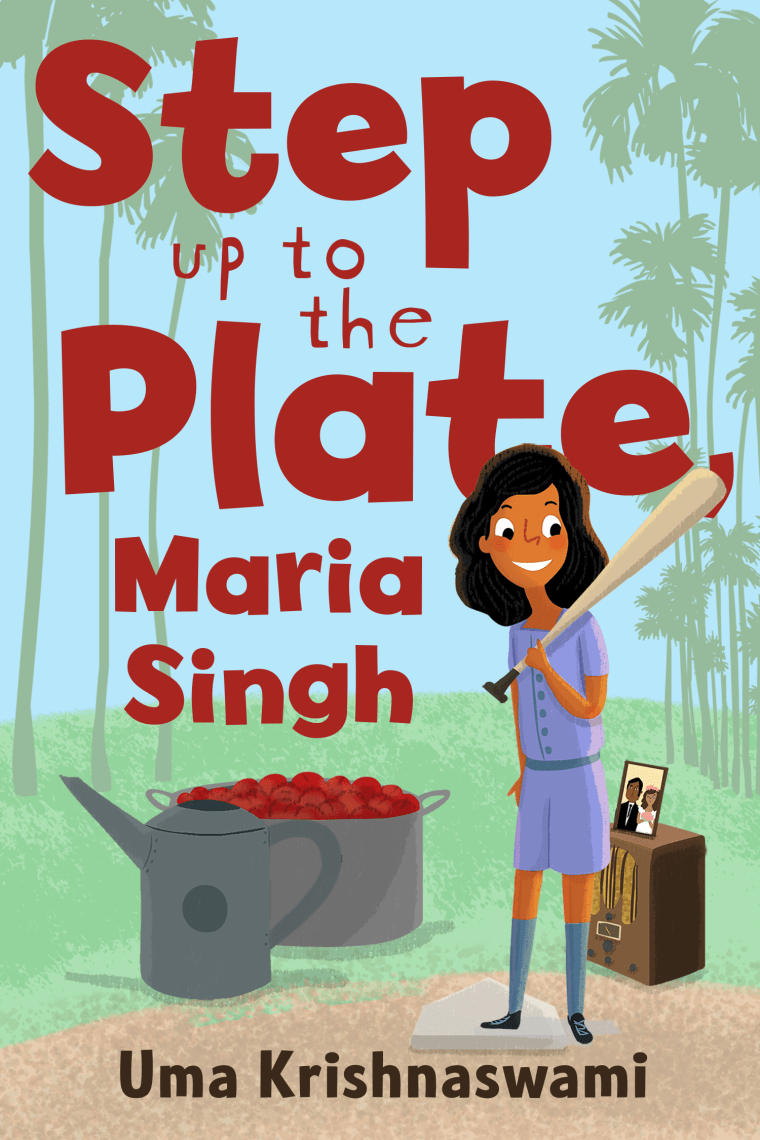 Set in the historic Punjabi-Mexican-American community in Northern California during the last year of World War II, fifth grader Maria Singh has a Punjabi Sikh father and a Mexican-American mother and eats foods like roti enchiladas and curry tacos.
Maria fights for the right to play on the first girls' softball team at her school at a time when girls were not allowed to play the sport, and she also fights against discriminatory anti-alien land laws that threaten her family's farm.
"When we first read about a Punjabi/Mexican League of Their Own we couldn't resist publishing this story," Jason Low, publisher at Lee & Low Books told NBC News. "'Step Up to the Plate' is another example of the rich, vibrant history of the United States that is rarely shown in books for children. Readers will see themselves in Maria Singh and her family, which is a classic immigrant story with its fair share of trials, tribulations, and victories big and small."
"Amina's Voice" by Hena Khan (Salaam Reads/ Simon & Schuster Books for Young Readers, 2017)
Amina, a Pakistani-American Muslim girl, just wants to hang out with her best friend, Soojin, but now that they are in middle school, everything seems to be changing.
Soojin now hangs out with one of the "cool" girls and is talking about changing her name to something more "American." Amina wonders if she should change, too. Then her local mosque is vandalized.
RELATED: A Pre-Teen Takes On Middle School and Islamophobia in New Book 'Amina's Voice'
"It's so unfortunately timely. In a way, it's comforting that this important conversation about something that is so scary for children is addressed in a book," Hena Khan told NBC News in March. "For children who are experiencing this, they can realize that they aren't alone. They can see people coming together as a community in an ideal way."
Picture Books
"A Different Pond" by Bao Phi, illustrated by Thi Bui (Capstone Young Readers, coming August 1, 2017)
Nationally recognized spoken word poet and community activist Bao Phi, together with graphic novelist Thi Bui, recalls a story about waking up early to go fishing with his father at a small pond in Minneapolis before his father went to work.
Unlike other fishermen, however, they were fishing to feed their family, not for fun. While fishing, Phi's father told him about another pond that he knew — one in Vietnam.
"Danny's Hawaiian Journey" by Patrick Landeza, illustrated by Edna Cabcabin Moran (Addison Street Books, 2013)
Danny calls himself the kind of Hawaiian "who has never even been to Hawai'i," and he worries whether he is Hawaiian "enough."
He is embarrassed when he struggles to string a lei and when he has to admit that he does not know how to play ukulele. But, after his musician father calls him on to stage to perform a Hawaiian song while his tutu — a word used in Hawaii to refer to grandparents — dances hula, Danny realizes that being Hawaiian is not just about the place, but rather the stories, music, dance, and people that his family and friends share with him.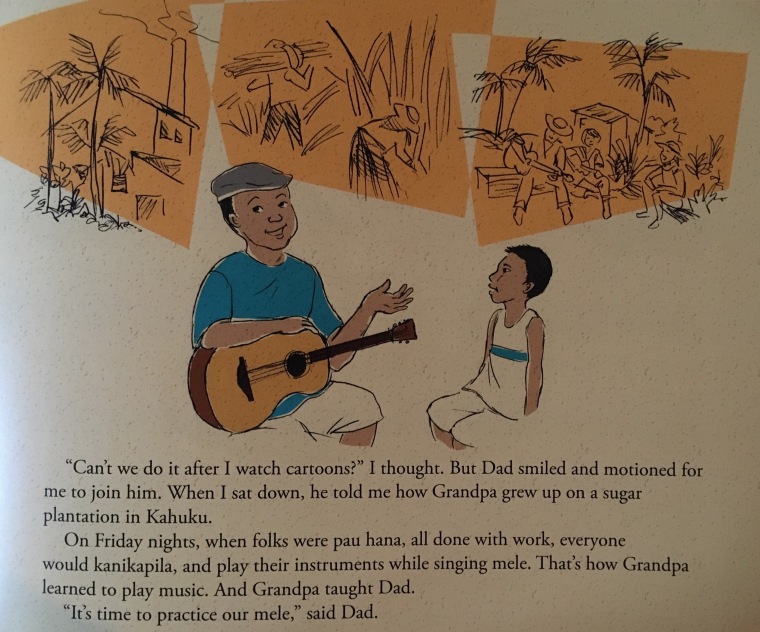 There are many more books that came out in 2016 and 2017 to check out, including "The Land of Forgotten Girls" by Erin Entrada Kelly, "When the Sea Turned to Silver" by Grace Lin, "Unidentified Suburban Object" by Mike Jung, "Puddle" by Hyewon Yum, "Watched" by Marina Budhos, "The Gauntlet" by Karuna Riazi, "The Girl From Everywhere" by Heidi Heilig, "Totally Awesome Hulk" and "Planet Hulk" by Greg Pak, and the "Secret Coders" graphic novels by National Ambassador for Young People's Literature Gene Luen Yang.
RELATED: 'Groundbreaking' Asian-American Poets to Read With Immigrant, Refugee Roots
"When you consistently don't see yourself reflected in the media you consume, you're essentially being told that your story isn't relevant or important," said Charaipotra. "You're being erased. Children from diverse backgrounds will soon be the majority in this country, but in the current environment — especially in Trump's America — our voices continue to be marginalized. And not only is this stifling and hurtful, it's downright dangerous."
"We have to create and promote the representation we deserve," she added.
Follow NBC Asian America on Facebook, Twitter, Instagram and Tumblr.