After years of its residents playing the fast-paced sport of "sepak takraw" in grassy fields across the city, St. Paul, Minnesota, will soon build its first public courts for the sport.
Originally from Southeast Asia, sepak takraw is a combination of volleyball, soccer, and martial arts where players hit a ball over a high net using only their feet, knees, heads, and torsos.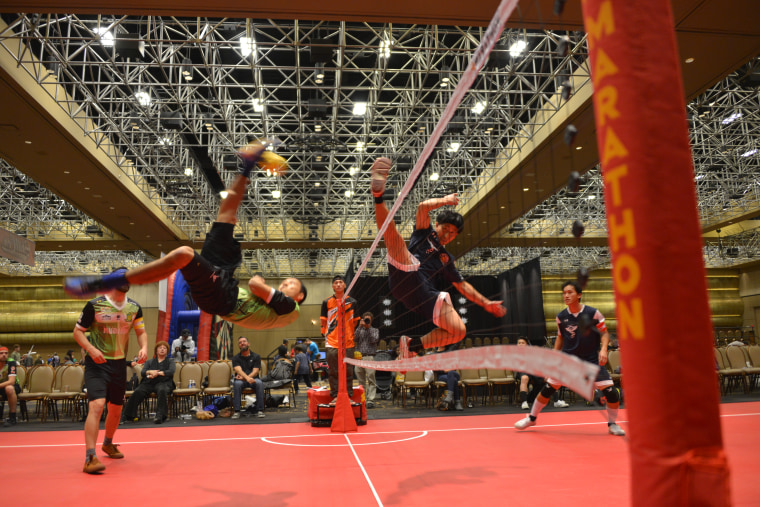 The sport is popular among St. Paul's Hmong- and Karen-American communities, with increasing participation from the Somali- and Korean-American communities, according to the Minnesota Super Bowl Host Committee Legacy Fund, which granted $100,000 to retrofit several tennis courts at city parks and community centers. The courts will be the first in the United States, according to the Minnesota Vikings, a member of the host committee.
Timing for the creation of the courts has yet to be announced.
"With changing demographics in Minnesota, it is most fitting that the City of St. Paul's Park and Recreation Department change its field usage to accommodate the changing needs of the community," Lee Pao Xiong, director of the Center for Hmong Studies at St. Paul's Concordia University and chair of Sepak Takraw of USA, told NBC News. "Since St. Paul has the largest urbanized Hmong population in the United States, and a large and growing Karen population, it is most fitting that we start this movement here in this city."
Sepak Takraw of USA plans to create programming around these courts to develop players, clubs, and leagues for both men and women, as well as help prepare teams to compete nationally and internationally.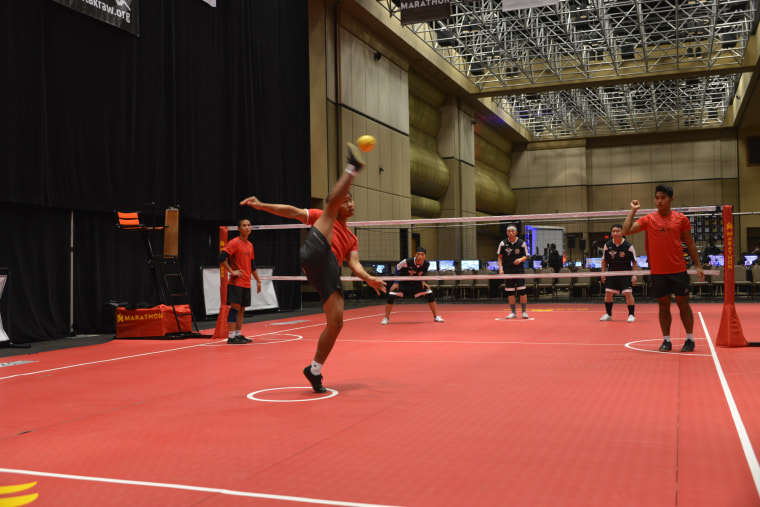 Teams from St. Paul have represented the United States in international tournaments, including the King's Cup in Thailand, the world championships of the sport, according to Xiong. Minnesota teams have also competed against other U.S.-based squads. There are currently sepak takraw teams in Texas, California, Oregon, Wisconsin, Arizona, and Nevada, according to Xiong.
"Most importantly of all, we want to get ready so that when the time comes for this sport to be an Olympic sport, we would have teams that can represent the United States of America," Xiong said.
Follow NBC Asian America on Facebook, Twitter, Instagram and Tumblr.