The California State Senate and US Representatives Doris Matsui, Mike Honda, Mark Takai, and Mark Takano have joined the growing list of supporters for Mitsuye Endo (1920-2006) to be posthumously awarded the Presidential Medal of Freedom, the nation's highest civilian honor, for challenging the incarceration of Japanese Americans during World War II.
RELATED: The Life and Legacy of Minoru Yasui
"The fight against Japanese American internment today is often remembered as a struggle by three men: Minoru Yasui, Gordon Hirabayashi and Fred Korematsu," Gil Asakawa, author of "Being Japanese American," told NBC News. "But Mitusye Endo's contribution shouldn't be forgotten. She was the fourth Japanese American, and the only woman, to fight her incarceration in an American concentration camp in the judicial system, all the way to the Supreme Court."
Endo challenged the incarceration on the grounds of habeas corpus or unlawful imprisonment. She turned down an offer for conditional release by the US government and remained incarcerated at Topaz for two additional years so her case could continue. The US Supreme Court ruled in her favor 9-0, however, it conveniently held the announcement of its ruling until the day after President Roosevelt lifted the exclusion order, and it failed to make any larger constitutional conclusions.
RELATED: Hawaii's Patsy Mink Honored with Presidential Medal of Freedom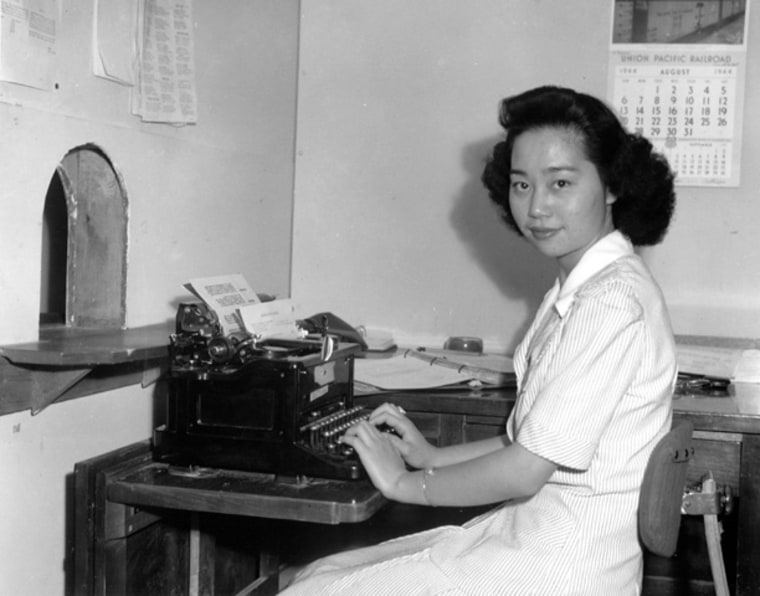 "Ms. Endo was an ordinary person who made the extraordinary choice to forgo her own freedom in order to secure the rights of 120,000 Japanese Americans who were wrongfully imprisoned without the benefit of due process," wrote US Senator Brian Schatz (D-HI) in a letter to President Obama recommending Endo for the honor. "Her story exemplifies a core American principle; we are a nation of laws where one person can stand up against an injustice and alter the course of our democracy."
The Presidential Medal of Freedom was awarded to Fred Korematsu in 1998 and to Gordon Hirabayashi (posthumously) in 2012. Minoru Yasui has also been recommended for a Presidential Medal of Freedom.