More than half of doctors polled in a new survey said that patients had made offensive comments about them regarding their age, gender, race or ethnicity.
Fifty-nine percent of all doctors surveyed reported an "offensive remark" relating to a personal characteristic, defined as age, gender, ethnicity/national origin, race, weight, political views, religion, accent, location of medical education or sexual orientation.
The survey, "Patient Prejudice: When Credentials Aren't Enough," collected data from approximately 1,200 health care professionals — including physicians, registered nurses, nurse practitioners, and physician's assistants. Released last week, it was a collaboration between WebMD/Medscape and STAT, a national health publication.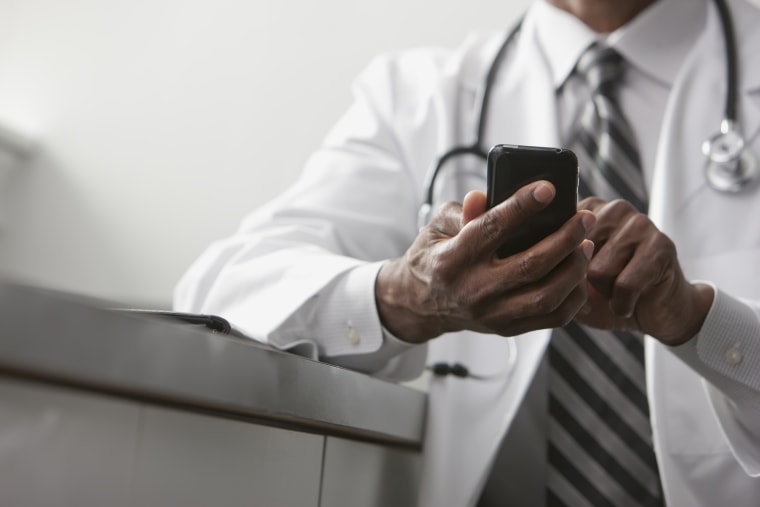 Of health care providers surveyed, black and Asian-American doctors were most likely to report hearing biased remarks from patients, with 70 percent of black doctors and 69 percent of Asian-American doctors reporting offensive comments, the survey found.
Forty-three percent of Asian-American physicians reported patients making remarks about their ethnicity, the highest of all groups, while 39 percent of black doctors reported hearing comments about their race.
"The other big thing that came up was that age matters," Arefa Cassoobhoy, senior medical director for WebMD and Medscape, told NBC News. "Younger physicians face more bias, and female physicians do. So it's a triple whammy if you're a young female Asian physician."
But despite the discrimination experienced by medical professionals, nearly half of physicians said their institution doesn't provide training to handle bias, while 36 percent don't know if training is offered.
Dr. Farah Khan, based in Atlanta, said she had a patient in 2015 whose family made clear that they did not want an Indian physician. The situation was brushed under the rug, Khan said, and doctors were simply expected to move on.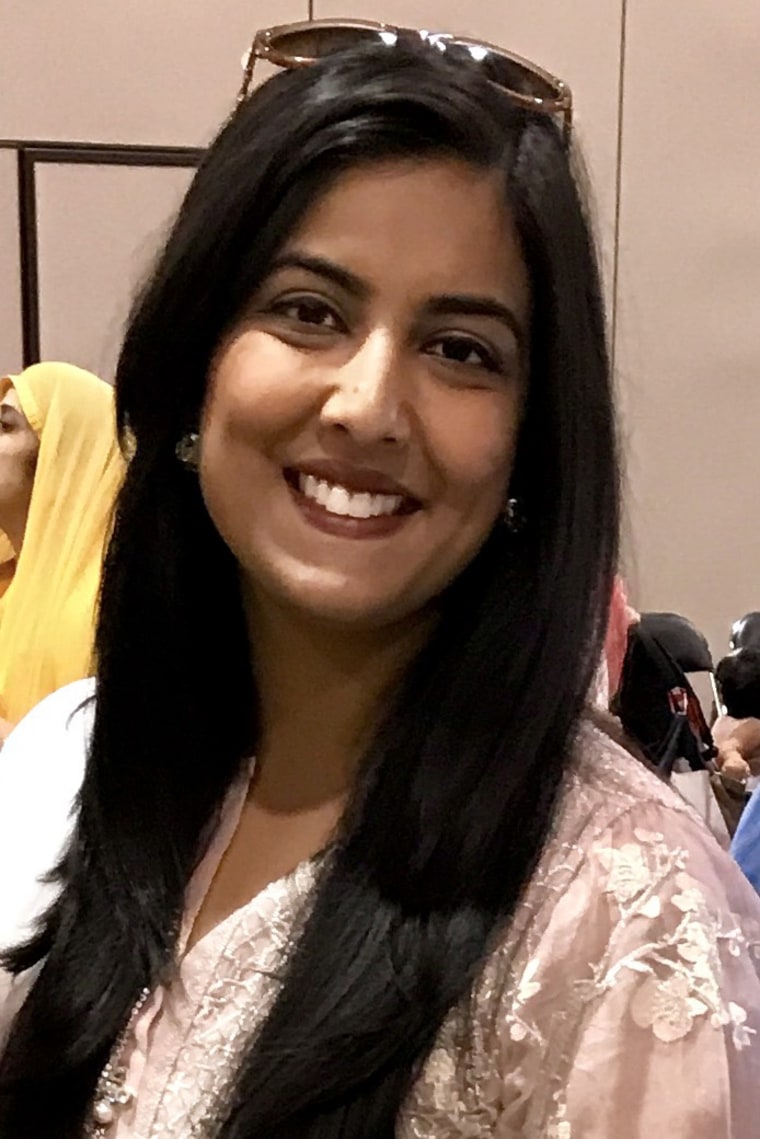 "That was really kind of a slap in the face," Khan said. "Less so because of what the patient and her family said, but a little bit also because it wasn't handled very well by the administration at the time."
Having to deal with discriminatory remarks affects a doctor's ability to attend to patients, Khan added.
"To be in a situation where you're armed with both the medical knowledge and the technical know-how to help patients, but then when you're impeded by something you can't do anything about, which is your race or your gender, it's really, really disheartening," she said.
Khan added that dealing with these situations was not covered in medical school.
Some universities are now taking steps to teach medical students how to handle offensive remarks and attitudes.
Dr. Fernando Mendoza, a professor of pediatrics and associate dean of minority advising and programs at Stanford University, told NBC News that faculty recently developed an unconscious bias training program that the university's school of medicine has begun instituting.
The program includes six lessons that cover race, LGBT issues, language issues, gender, mental health and spiritual care.
"We're not going to be able to change the demographics of the United States," he said. "The Census indicates by next year, half of all the kids in the United States will be minorities. If you're a pediatrician, like I am, this is really important. We're trying to push the idea that if we're going to practice pediatrics, then we need to think about this diversity."
The University of Pennsylvania's Perelman School of Medicine has had a professionalism and humanism curriculum in place for more than 15 years. The program includes discussions, readings, and lectures on race and racism in medicine.
"Given the diversity of our patients in Philadelphia, as well as in the country, we see education in this area as critical to preparing future physicians to provide culturally informed and appropriate care," Horace DeLisser, the school's associate dean for diversity and inclusion, said in an email.
Cary Silvers, associate director of consumer insights and research for the survey, said that given the volume of patients doctors see per year, biased remarks are inevitable. While on average patients see about 19 different doctors in their lifetime, doctors see about 19 patients a day, resulting in approximately 2,367 annual visits, the study noted.
"It's not that all patients are walking in doing this but based on the high volume, they're going to see this is one of the elements that does happen from time to time," he said.
In addition to documenting doctors' experiences, the WebMD/Medscape survey also looked at how patients experience bias. Of approximately 1,000 who were surveyed, 11 percent said they heard an offensive remark from a health care provider.
Cassoobhoy noted that bias in the patient-physician interaction is not common. But she said the findings in the survey are a great step in encouraging conversations about prejudice.
"We talk about protecting the physician-patient relationship and making sure that it's a relationship that's strong and engaged," she said. "One of the most important things is that our physicians shouldn't have to experience these offensive remarks. And if they do, then let's address it and foster a community where this doesn't have to happen."
Follow NBC Asian America on Facebook, Twitter, Instagram and Tumblr.