Some groups of Asian-American and Pacific Islander (AAPI) youth face high rates of economic insecurity and violence, while others experience elevated bullying and discrimination, a new report has found.
The California Asian American and Pacific Islander Youth Report — produced by the nonprofit Southeast Asian Resource Action Center (SEARAC) and AAPI Boys and Men of Color Coalition Helping Achieve Racial and Gender Equity (CHARGE), a partnership of advocacy groups — surveyed 813 youth in California between the ages 12 and 30. Their responses were sorted in 13 categories based on ethnicity, including Hmong, Cambodian, and Vietnamese, among others.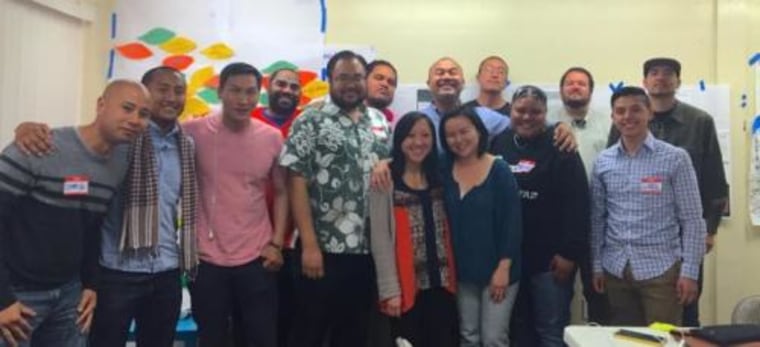 The report found that more than 90 percent of surveyed Samoan and Southeast Asian youth said that their families worry about having enough money to pay bills. Respondents also reported high rates of bullying, with 57 percent saying they've experienced bullying at school.
In a 2017 report released jointly by the Departments of Education and Justice, 21 percent of students between the ages of 12 and 18 overall reported being bullied in 2015.
"We have seen that our young people have faced a lot of challenges, including economic challenges, violence, education challenges, as well as health and mental health challenges," Nkauj Iab Yang, director of California policy and programs at SEARAC, said. "But those stories are never talked about and one big portion of it is because we don't have the data to see that our young Southeast Asians are in need of additional resources and support."
The report also found that surveyed Southeast Asian youth said they lacked positive adult role models at home to provide support when they face problems. Some respondents said that this is because of the traumas their parents underwent during war.
"When we look at the mental health needs of Southeast Asians, our best data tells us these needs are severe," Gabriel Garcia, a coordinator at CHARGE, said. "However, groups that have been here for over 40 years still have needs that are unaddressed because there's a lack of culturally competent and culturally relevant mental health resources and services available to communities."
Garcia said the report's findings dispel the model minority myth, which he added can be harmful for youth served by SEARAC.
Based on the findings, which CHARGE and SEARAC presented to California legislators on Nov. 6, the groups made several policy recommendations, including disaggregating data to increase visibility of some issues among specific AAPI ethnicity, implementing ethnic studies in K-12 curriculum; ensuring the availability of culturally competent education and mental health resources; and investing in social safety nets, such as Medicaid.
California state Sen. Richard Pan, chair of the Senate Select Committee on Asian Pacific Islander Affairs, commended CHARGE for its "pioneering work in researching and analyzing the experience of Asian American Pacific Islander youth in California."
"The report findings will inform legislators in the important decisions made every day at the capitol and it should equip our communities as they work to empower our API youth and overcome disparities," he said.
In an email, California state Assemblyman Rob Bonta, chair of the California Asian and Pacific Islander Legislative Caucus, said that as the caucus considers legislative priorities for the upcoming year, it looks forward to partnering with SEARAC and CHARGE to craft policies.
"Data is critical to informing our policy discussions and when the data does not exist, challenges are left unaddressed," Bonta said. "I appreciate the leadership of grassroots organizations in conducting this important research on Asian American and Pacific Islander youth in our state."
Follow NBC Asian America on Facebook, Twitter, Instagram and Tumblr.